Vue Storefront releases integration for SAP Commerce Cloud
Vue Storefront releases integration for SAP Commerce Cloud
Vue Storefront, a Frontend as a Service (FEaaS) that delivers custom storefronts at the fraction of cost and time, today released its integration for SAP Commerce Cloud, one of the world's most popular commerce platforms for enterprises.
The integration gives merchants on SAP Commerce Cloud a ready-to-use FEaaS for their webshops, with an out-of-the-box architecture and a template with customizable, mobile-optimized components — such as home pages, product pages, checkouts, or user accounts.
The release adds SAP to the vast list of current Vue Storefront technology integrations , which, among others, include bloomreach, BigCommerce, commercetools and Magento. 
Flilip Rakowski, CTO and co-founder, Vue Storefront, said:
"Our SAP Commerce Cloud integration is a big moment for Vue Storefront and for me personally, especially as I was a member of the core SAP Spartacus team. My time on that project gave me valuable insights into the needs of SAP users and played a pivotal role in the development of this important release.
"My team and I are excited about this integration. It offers businesses on SAP Commerce Cloud a decoupled, agnostic frontend that will reduce their costs on frontend development and speed up time-to-market. Developers will love it too, with our vast range of CMS integrations saving them countless hours of manual effort."
For more information, see our SAP integration page .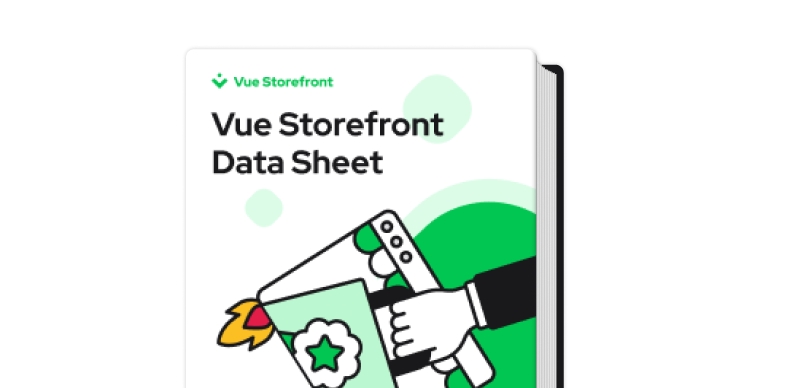 Vue Storefront Data Sheet
This datasheet provides an introduction to Vue Storefront's approach to building headless commerce Frontend as a Service