Zadig & Voltaire
An international fashion brand boosts conversion rates and embraces omnichannel sales with Vue Storefront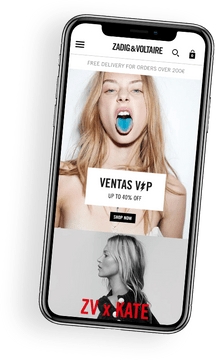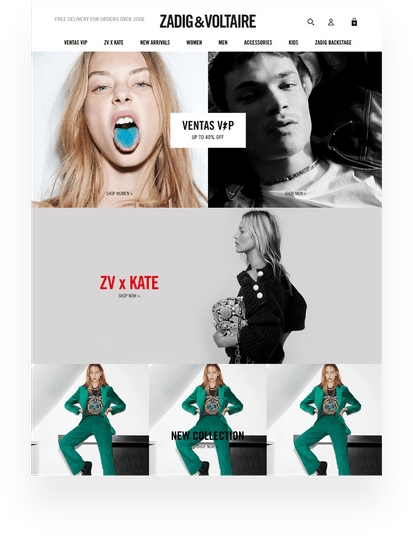 Results
Monthly active users on mobile
About Zadig & Voltaire
Zadig & Voltaire is a French fashion brand known for its distinctive blend of luxury and rock 'n' roll aesthetics. Founded in 1997 by Thierry Gillier, the brand has gained recognition for its edgy and unconventional approach to fashion. In addition to clothing, Zadig & Voltaire offers a range of accessories, including handbags, shoes, and jewelry. They have also ventured into the world of fragrances, creating scents that reflect their brand's rebellious spirit.
The Challenge
Smoothing out the UX was the number one priority for the CTO Jonathan Ribas, who was hired to lead the company's digital transformation. However, building a user-friendly workflow for non-technical specialists was equally important.
The company needed to gain speed and flexibility to provide customers with personalized offers in all desired markets, which wouldn't be possible without rebuilding the IT architecture and replacing some of the manual processes with automation. The task was not easy and so it was entrusted the Agence Dn'D (Vue Storefront's Growth Partner), experienced in complex eCommerce projects.
The migration was the only way to achieve this, but there were additional factors that favored these moves. In addition to the issues mentioned earlier, the decision was also influenced by the desire to achieve better performance, especially in Asian markets. The primary device used for online shopping in these markets is a smartphone. Smartphone users are constantly in a hurry and not accustomed to waiting for a site to load for more than a few milliseconds.
We are an international brand present in Europe, the USA, the Middle East, Asia, Australia, and more. Our idea was to have the same frontend to serve all our countries and empower all our local teams with the same tools to facilitate communication and skills learning.
Jonathan Ribas,
CTO, Zadig & Voltaire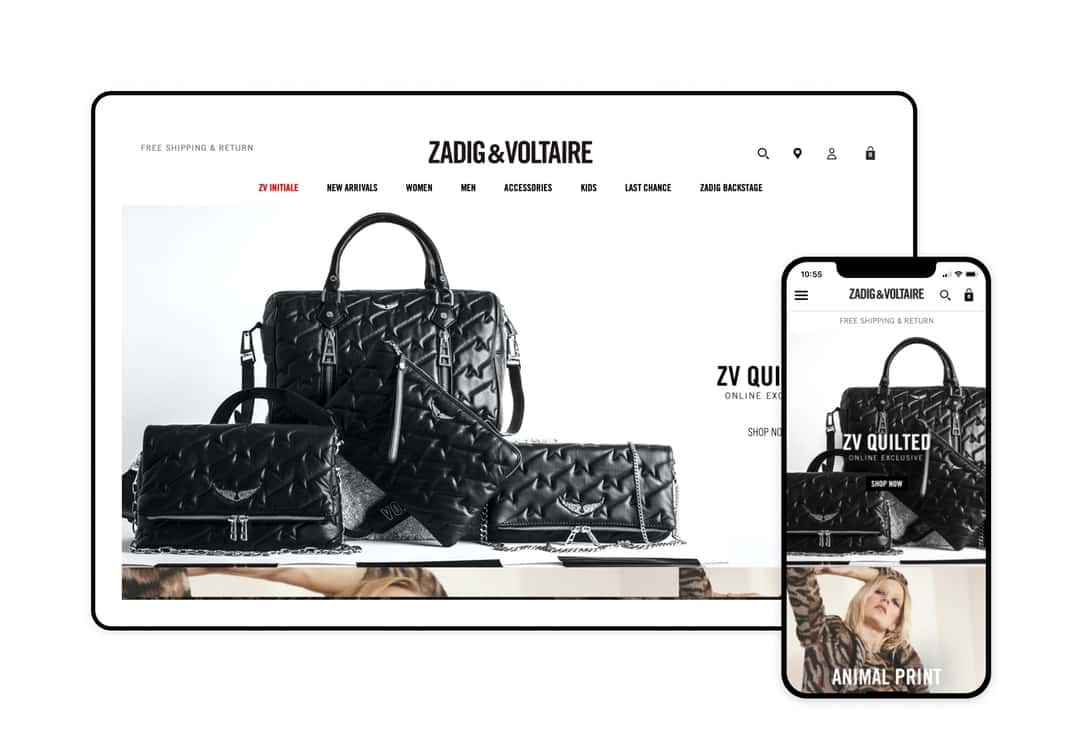 Solution
To achieve all of its - let's be honest - very ambitious goals, the plan included decoupling the front-end from the back-end, adopting a modern Headless CMS, and embracing the potential of Progressive Web Apps .
Vue Storefront was chosen for the latter, and - aside from providing Zadig & Voltaire with the combined advantages of native and desktop apps - it brought much more.
‍
Vue Storefront enabled Zadig & Voltaire to:
Synchronize data with Magento automatically, which facilitates the management of daily tasks
Use data internationally but also differentiating content due to geolocation system
Improve SEO ranking by increasing performance and reducing bounce rates. 
Furthermore, since Vue Storefront is written in JavaScript - currently the most commonly used programming language - it allows Zadig & Voltaire to maintain and scale the system in the future at limited costs. Given Zadig & Voltaire's ambitious business plans and the constantly changing user behaviors, this advantage cannot be overestimated.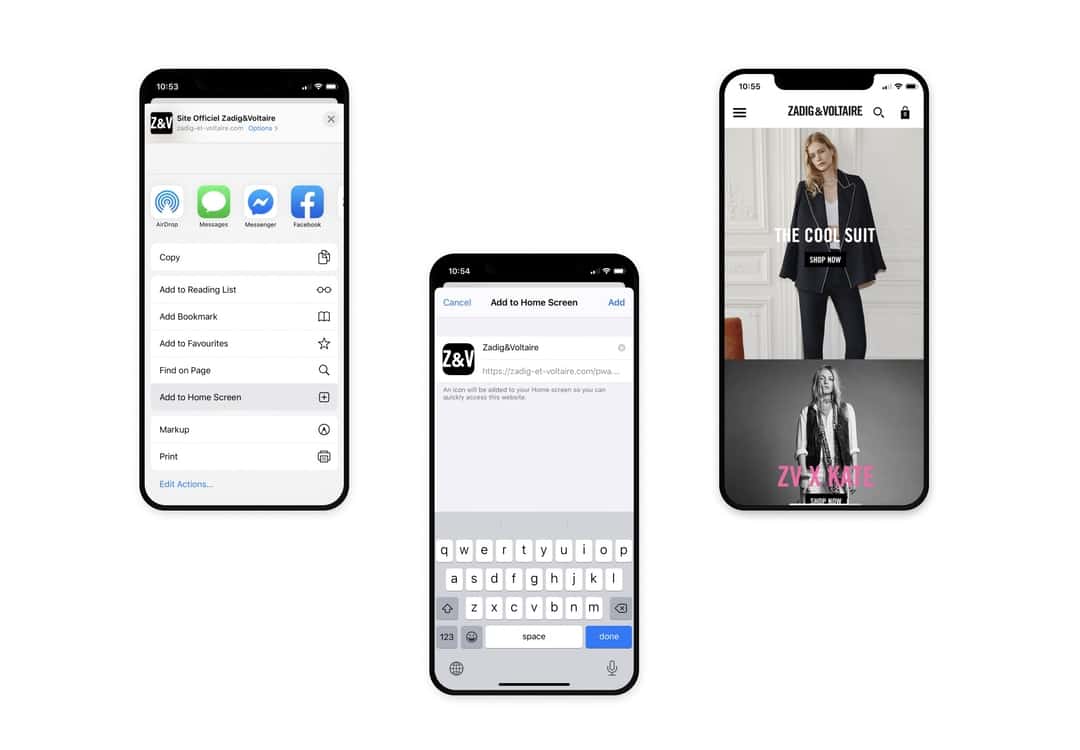 Results
After adopting Vue Storefront, Zadig & Voltaire has seen:
a 72% boost in mobile conversion rate;
a 115% increase in page views; and
a 67% growth in monthly active users on mobile.
Zadig & Voltaire's PWA is already available on nine of its markets, including France, Italy, UK, Switzerland, China, Portugal, Belgium, Spain, and Germany. But it just the beginning. Due to the accelerated shift to online retail caused by COVID-19, Z&V plans to further develop its digital transformation by improving the existing functionalities on its eCommerce site, with a strong focus on strengthening the omnichannel strategy.
Ready to dive in? Schedule a demo
Get a live, personalised demo with one of our product specialists.