The PWA frontend for Magento
Vue Storefront, as an open source PWA frontend, designed with the headless approach, is the easiest way to make your Magento-based Commerce meet mobile-first standards.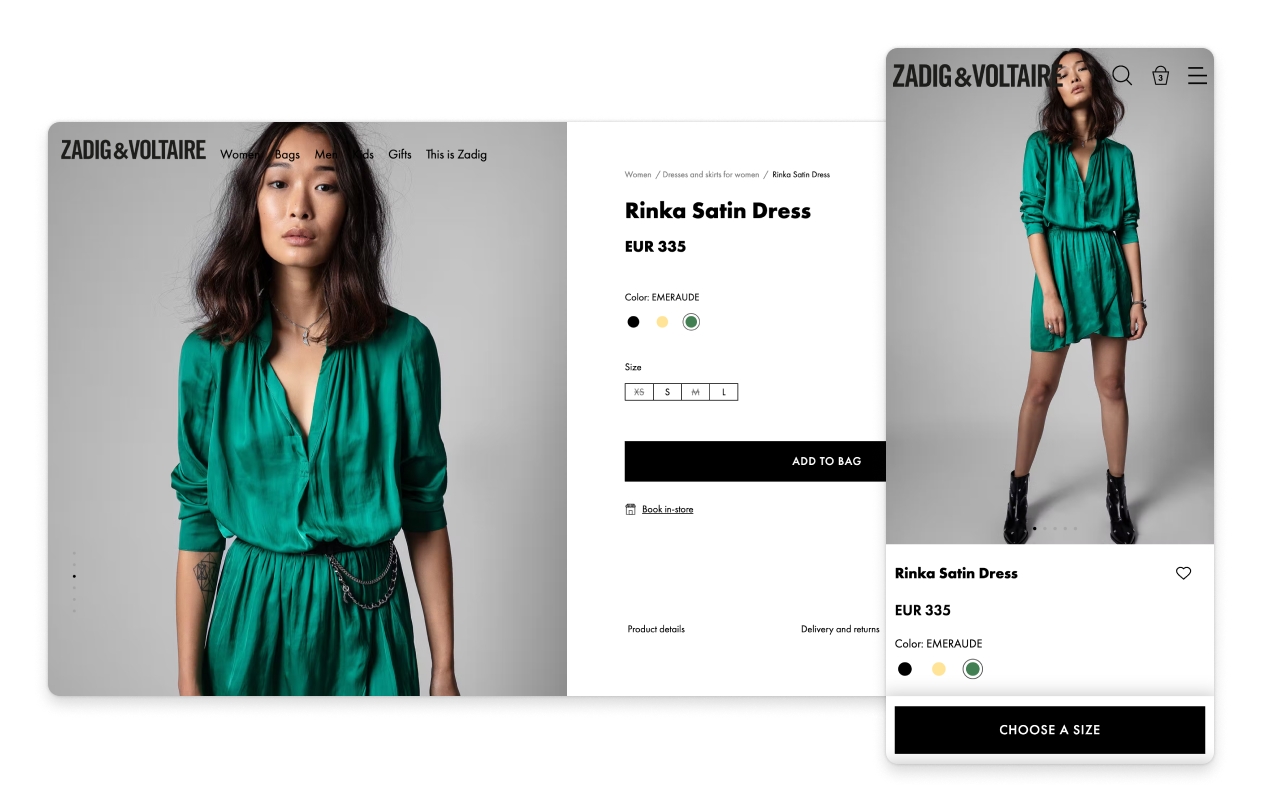 A headless PWA frontend for Magento Commerce
In a single installation, Vue Storefront enhances your eCommerce with all the features of Progressive Web Apps: lightning speed, offline capabilities, and a mobile-like look and feel.
Magento 2 Support

Customizable for third-party platforms
Looking for more details?
Explore the capabilities and features of Vue Storefront framework for Magento.
Create beautiful PWA Storefronts for Magento
Vue Storefront enables merchants to compose a toolset of best-of-breed, API-first solutions tailored to their individual needs.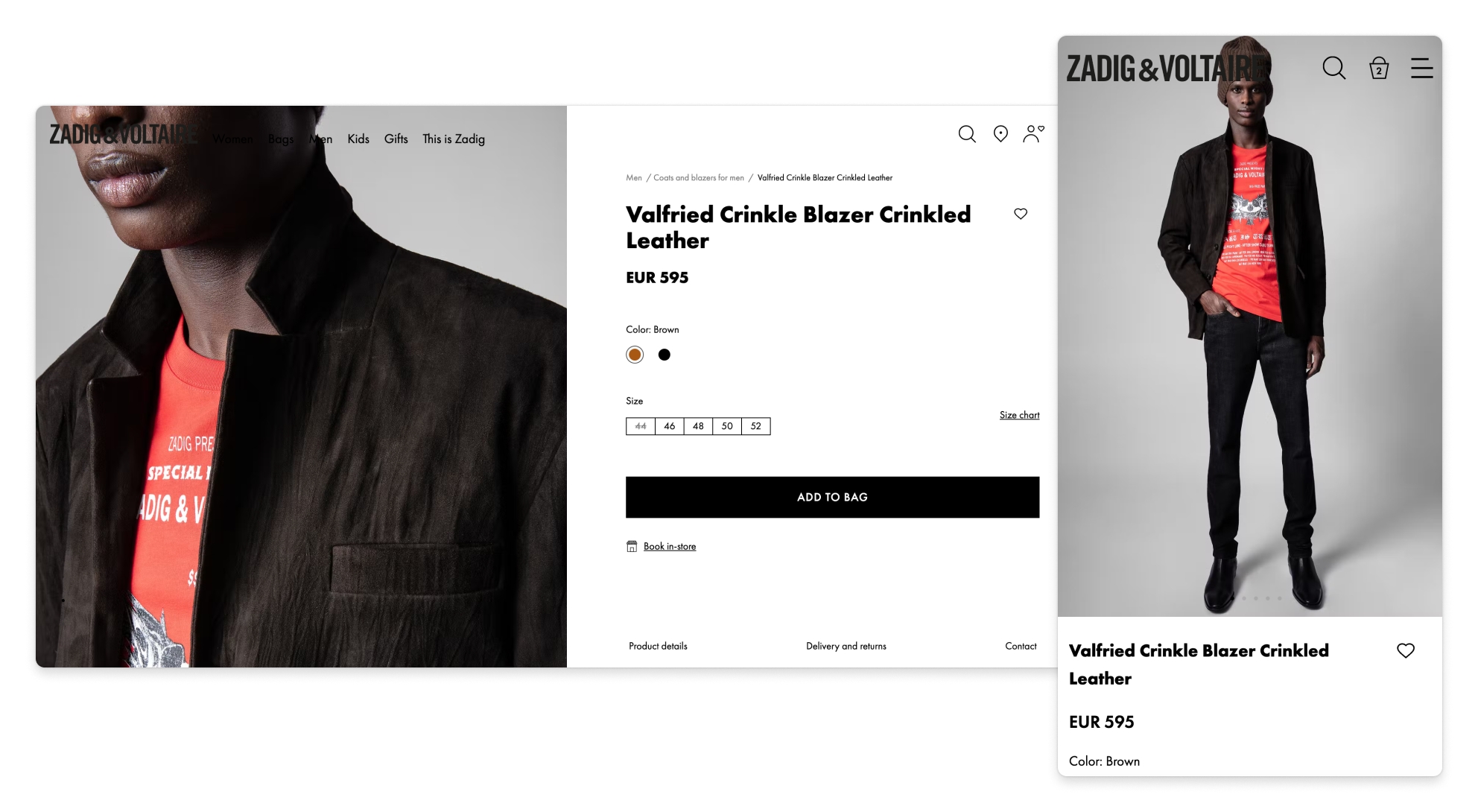 Setting the new standard for Magento
Search for a scalable solution for Magento with out-of-the-box features and functionalities that satisfy the needs of your growing business from day one.
Open-source
Frees customization possibilities. With no license and vendor lock-in, you are the only owner of your site.
Headless and API-focused
API-first approach and modular architecture make you able to tailor-made your system to your business need.
Progressive Web App
Provides shopping experiences like native apps while boosting site performance and customization possibilities.
Multi-platform
A single app provides a unified user experience on different devices.
Lightning-Fast
A single app provides a unified user experience on different devices.
Native app functionalities
Mobile-first UX makes shopping smooth and easy.
Ready to dive in? Schedule a demo
Get a live, personalised demo with one of our awesome product specialists.