Partner News
Vue Storefront has a vast partner ecosystem which includes technology providers and solutions integrators. This section contains updates related to our new and ongoing collaborations.
Vue Storefront Partner Program is available!
Great news for technology partners and partner agencies empowering the eCommerce industry. Now you have a chance to get tech and business support from Vue Storefront, speed up the delivery process and offer more valuable composable commerce solutions to your B2B customers.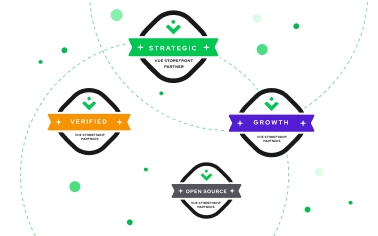 Sign up for our newsletter
Sign up to get business updates from the headless commerce world
Ready to dive in? Schedule a demo
Get a live, personalised demo with one of our awesome product specialists.