Open bright career prospects with Vue Storefront
Embark on a thrilling professional journey alongside a team of trailblazers, dream weavers, and visionary minds. Join Vue Storefront to drive the evolution of global eCommerce and craft stellar shopping experiences with your unrivaled talent and expertise.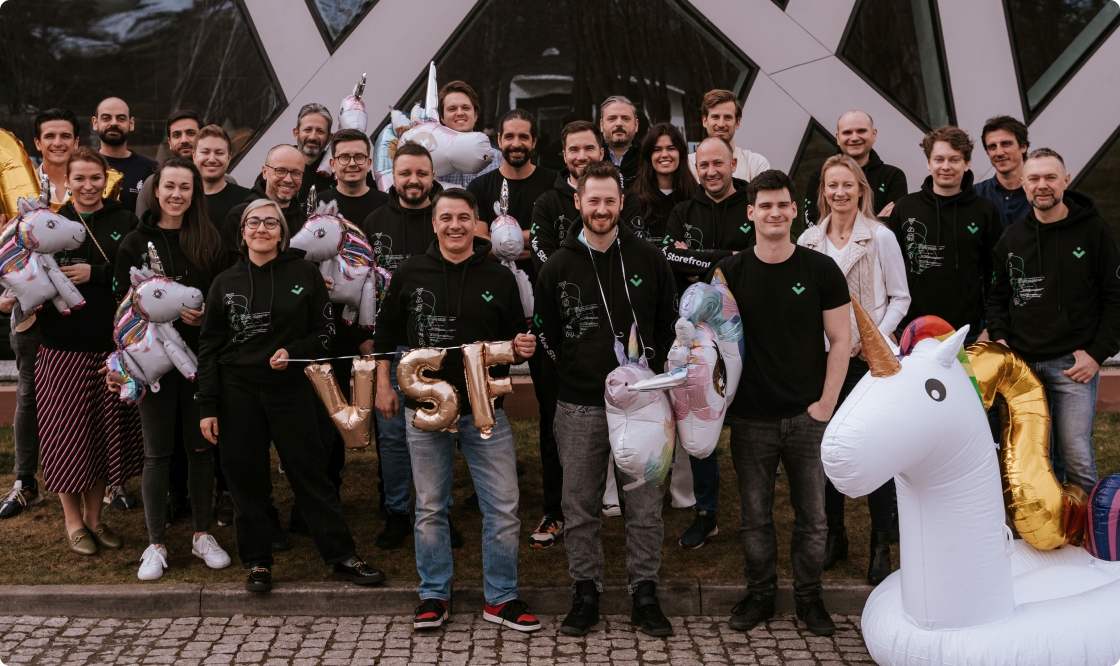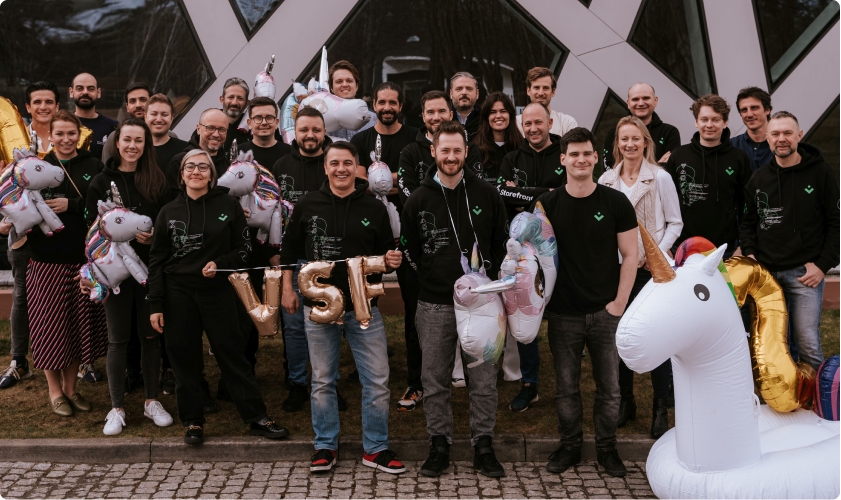 Work hard, play hard
Keep healthy work-life balance and enjoy the time spent with the Vue Storefront folks.
Top benefits of working with Vue Storefront
We are here to support you at every stage of your professional journey.
Equipment
Opt for the most convenient equipment to work with. We deliver it with lightning speed regardless of your location.
Unlimited Holiday
Get proper rest whenever you need. Re-energize your creative minds to accomplish remarkable feats with Vue Storefront.
Remote work & Flexible Schedule
Work from the comfort of your home or any place you prefer. Vue Storefront connects talents from all over the world.
Mentor
Count on the support of an assigned person who takes care of your career development.
Health insurance
Keep your health on the radar. We have several packages to choose from without waiting in queues (depending on location).
Budget
Attend conferences or buy a selection of books in your field - the choice is yours, the investment is ours.
Outstanding Employee Experience
Let reviews from our colleagues speak for themselves.
Working at Vue Storefront has provided me with a unique blend of impactful work, autonomy, and stimulating challenges, all while being surrounded by an incredible team.
My role has dynamically evolved, tailored to my interests, and given the opportunity to delve into a diverse range of technical and non-technical topics. It's a workplace that truly fosters learning and career growth.
Working with the product is the best part of the job. You can really grow and develop new skills in such an environment.
Vue Storefront Core Values
A unique vibe, self-driven mindset, and unyielding focus are our core helping to empower individuals who possess an insatiable appetite for growth and constant self-improvement.
Vibe
Stay honest and open-minded. Speak up about what works and what doesn't to improve the environment. Get ready to provide valuable feedback and be receptive to it.
Self-driven
Ownership is a top priority. Take responsibility for the decisions and processes you're involved in to see how your ideas can change the whole product and company for the better.
Focus
Be at the heart of things. Stay aligned with the company's objectives and activities to make your contribution even more valuable and propel your Wildly Important Goals forward.
Let's plan your remote candidate journey
This is what you can expect when you apply for a job at Vue Storefront
Talent Discovery

Send us your application with CV and portfolio for review. After a careful consideration our Recruitment Team will get back to you with feedback.

Recruitment screening

We're keen on discussing our company's values and your professional background. Screening helps us meet each other and be aligned with your expectations.

Technical Expertise Evaluation (depending on role)

Technical interview allows us to gauge your skills. It will be your initial opportunity to connect with a team member in the department you have applied to.

Interview(s)

You can expect to participate in an additional interview(s) to use a chance and talk with your potential future colleagues.

Offer

Congratulations! You've triumphantly cleared all the stages! Get ready to discuss offer details and remember - we eagerly anticipate this collaboration for mutual growth and satisfaction.

New VSFer onboarding

Welcome to the place where your bold professional ideas resonate with like-minded people. You'll be introduced to your team and prepare to embark on an exciting journey as a valued member of the Vue Storefront Community!
Meet our recruitment team
Glassdoor
A 4.2 out of 5 rating on Glassdoor. We're known for our inviting culture and innovative product.
Ready to apply? See our job offers
Let your next career adventure start here! Find a suitable role to take the first step.