Our customer MKM wins Best B2B Project
Our customer MKM wins Best B2B Project
We are proud that our customer, a leading builders' merchant MKM Building Supplies, has won the MACH Alliance Impact Awards 2023 as the Best B2B Project. 
MKM is the largest independent builders merchant in the UK, formed in 1995 and now with 2,500 employees and 105+ branches and growing across England, Scotland and Wales. It serves a range of customers across B2B, B2C and B2B2C. MKM Building Supplies has established itself as a go-to destination for builders and tradespeople. However, the company's commitment to stay ahead of the curve led them to embark on a digital transformation journey with a focus on enhancing their online presence.
MKM recognized the limitations of traditional website architectures, including slower loading times, poor mobile optimization, and difficulty in adapting to new technologies. To overcome these challenges, they adopted headless technology, decoupling the front-end and back-end of their website. This approach allows for greater flexibility, agility, and scalability while offering seamless integration with multiple devices, ensuring an optimal user experience across all platforms.
MKM's new, improved website was made possible with a successful partnership between Bloomreach (experience services), Vue Storefront (Frontend as a Service), BigCommerce (commerce platform), and Brave Bison (website concept and implementation). To put it simply, Vue Storefront's FEaaS can easily integrate with leading commerce platforms, like BigCommerce, as well as Bloomreach's Discovery (site search, merchandising, and recommendations and pathways) and Content ( headless content management ) APIs to create connected and personalized digital experiences that meet consumer expectations. 
This integration between the four partners was a major time saver for MKM with a short time to go live and a low total cost of ownership (TCO) for its Digital team. MKM was able to relaunch its entire digital landscape to deliver hyper-personalization and localized experiences to each of its different customer and buyer segments — across all geographies.
Throughout Q1 2023 after the launch of the new website, MKM have seen impressive results supported by a significant increase in online products available:
71% increase in orders 
78% boost in revenue
50+% site traffic growth
Simplified maintenance and infrastructure management
Overall supercharged customer experience
Site speed improving every month since live
We are proud to have contributed to this project with outstanding collaboration from our partners. 
Congratulations to MKM Building Supplies on this achievement!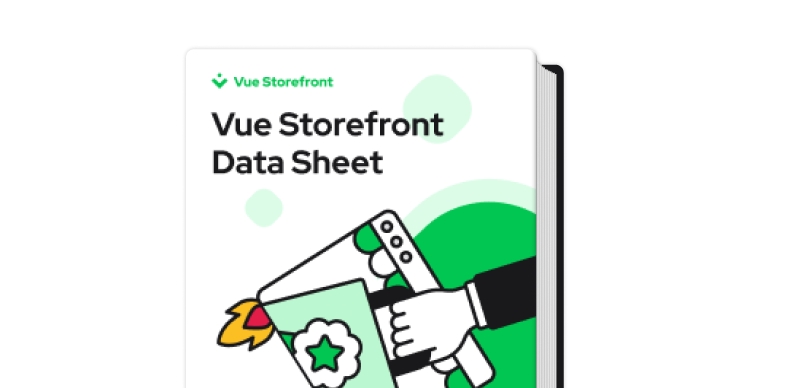 Vue Storefront Data Sheet
This datasheet provides an introduction to Vue Storefront's approach to building headless commerce Frontend as a Service