Marc Backes, First Developer Advocate at Vue Storefront
Marc Backes, First Developer Advocate at Vue Storefront
Happy New Year dear friends! We have amazing news for you to start 2022! 
As you know, at Vue Storefront, we want our products to reflect your needs and you to have a real influence on how we build them. During the last year we focused heavily on building solid foundations that will allow us to serve our community better, even with a very fast growth.
Now everyone who needs help or wants to get involved can easily reach our Core Team. We made sure that there is always something interesting to do!
We are also ready more than ever to spread the word about Vue Storefront across other communities. This is why Marc Backes joins Vue Storefront as the first-ever Developer Advocate!
If you're a member of the Vue.js community, you probably know Marc already! Marc has been coding for almost 20 years and is well-known for his energy and creativity. We started talking in October 2021 and just a few weeks later, when I met him in London during the Vue.js London conference, I knew he was the guy. 
Marc is a natural when it comes to building communities. He has great energy and is very motivated to make participation in the Vue Storefront community a unique experience for everyone. I am beyond excited to welcome him on board!
So, what will Marc be doing at Vue Storefront? Check out the video where Marc says hello to Vue Storefront Community and tells a little bit about his new duties. Please welcome him warmly!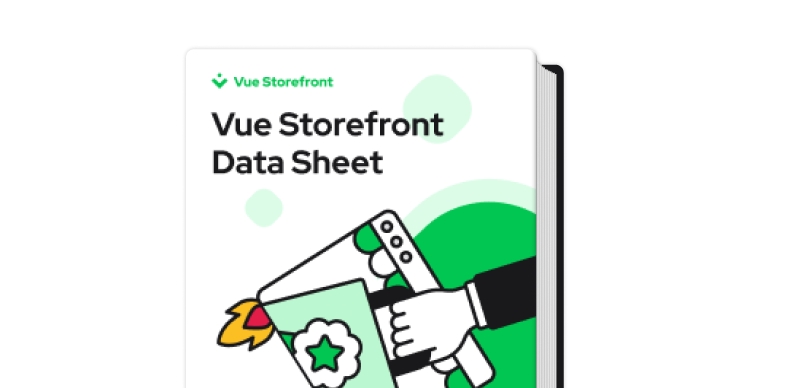 Vue Storefront Data Sheet
This datasheet provides an introduction to Vue Storefront's approach to building headless commerce Frontend as a Service