MKM
The UK's largest independent builders merchants achieves a 78% boost in revenue with Vue Storefront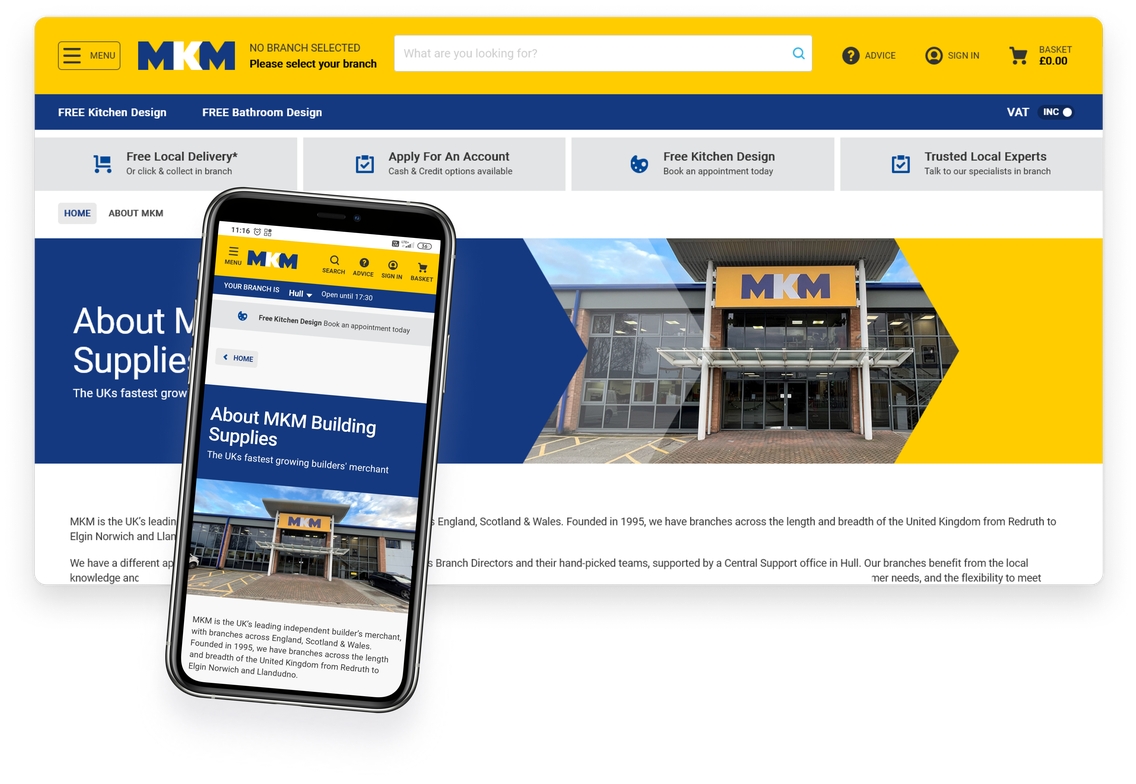 About MKM
MKM was created in 1995 to become one of the largest and most well-known builders merchants in the UK. The company sells everything needed to create convenient facilities, from materials for kitchens to landscaping products. With 2,500 employees and 105+ branches and growing across England, Scotland and Wales, MKM serves a range of customer across B2B, B2C and B2B2C.
Thanks to composable architecture and Vue Storefront, MKM reached a whopping 75% improvement in average page load speed and a 16% increase in site traffic through first 4 weeks of the site going live.
The Challenge
Before choosing a composable commerce direction, MKM faced various challenges that became a driving force of the migration process. One of them was an aging audience. MKM recognised that within the next decade, almost a half of its current customer base would be retiring. Therefore, the company needed to engage a younger audience of millennials and Gen-Z who expect a smooth customer journey across all the digital touchpoints, with an excellent mobile-first digital experience.
High maintenance costs, poor web performance, and lower customer satisfaction were the tip of the iceberg. MKM wanted to increase online revenue and use the entire potential of its eCommerce which was impossible in those conditions.
All these pitfalls were covered by the end of the MKM eCommerce stack lifecycle. Aiming to drive online sales and supercharge customer experience, the company decided to start a composable commerce journey.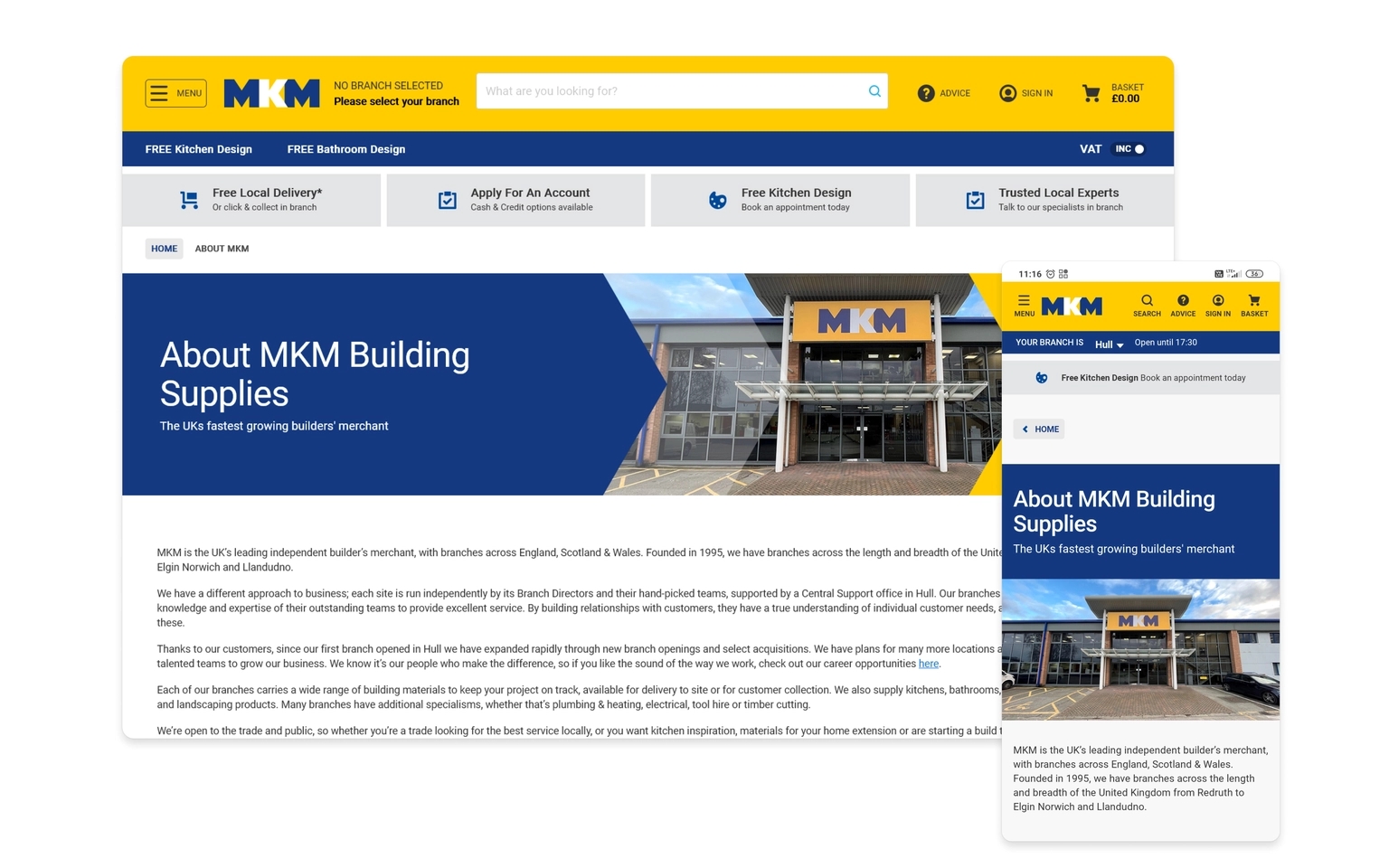 Solution
To create a robust and performant eCommerce stack, MKM chose best-of-breed technologies in the composable commerce market - Vue Storefront ( Frontend as a Service ), BigCommerce (eCommerce platform), and the Bloomreach Suite (Engagement, Discovery, and Content). Brave Bison became the agency that helped MKM turn the idea into reality by handling the development process and working on the website concept. 
The role of Frontend as a Service in that process was to simplify the creation of highly-performant storefronts and support MKM with a wide range of smooth integrations.
"Initially, MKM selected BigCommerce and Bloomreach as their platforms of choice to deliver their new website. MKM were looking for a robust, scalable and reliable frontend that would match those solutions. Vue Storefront's pre-composed setup for both tools were exactly the thing needed to build a future-proof eCommerce stack. A broad integration ecosystem was a key advantage which would significantly reduce the time-to-market."
Amal Raja
Head of Operations, Brave Bison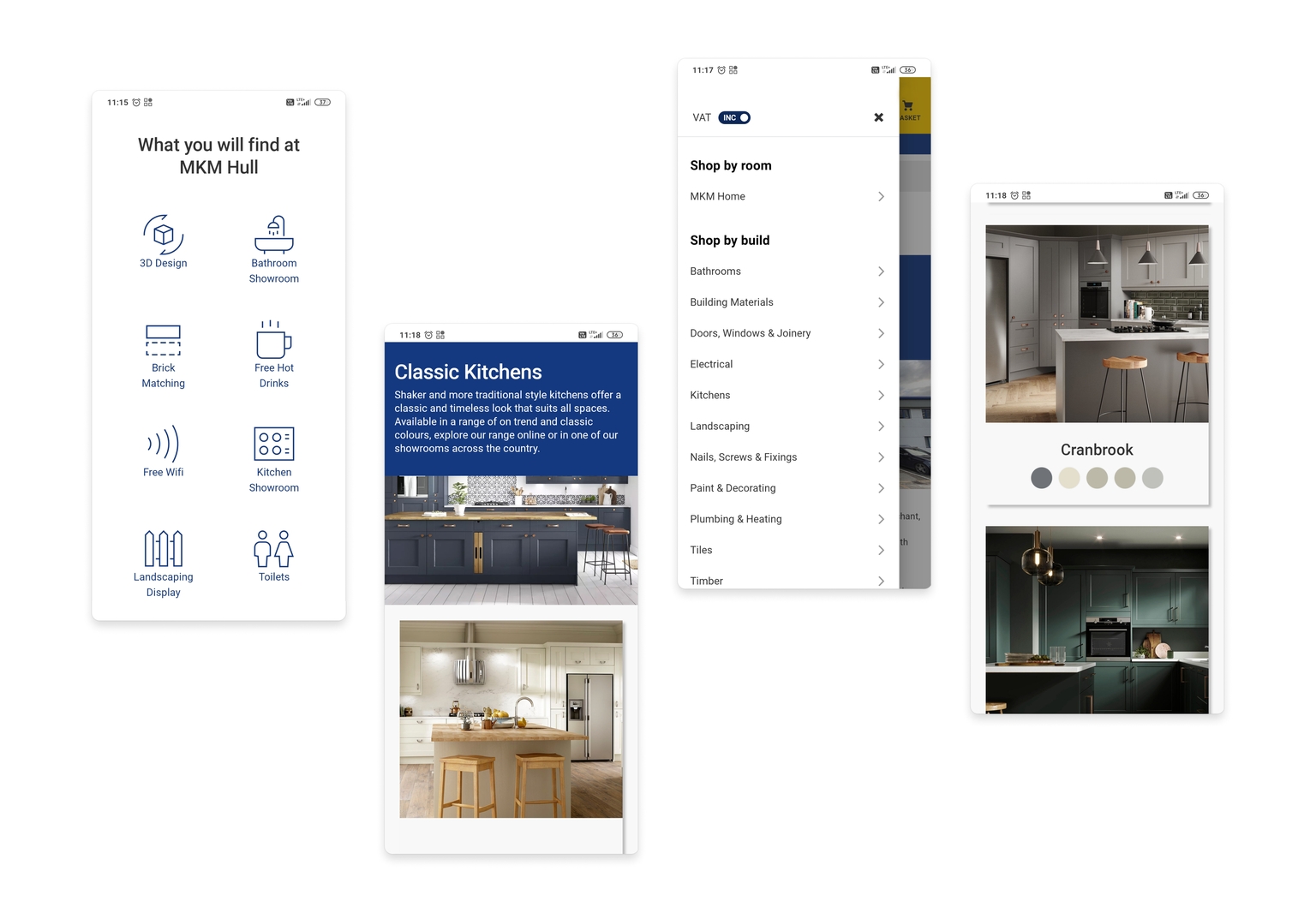 The modern and widespread Vue Storefront tech stack also became a driver for MKM to opt for Frontend as a Service since it was the way to ensure a better developer experience and cut the timeline.
"The Vue Storefront application is built with Vue.JS and Nuxt.JS, which is a common stack and the skillset is widely available in the market. This was crucial since MKM needed to complete a composable commerce journey on an extremely tight schedule. Frontend as a Service stack became another factor that sped up time-to-market."
Amal Raja
Head of Operations, Brave Bison
Results
Brave Bison and MKM managed to build a customer-centric composable commerce capable of delivering excellent digital experiences to a broad audience, including B2C, B2B, and B2B2C segments. 
Already four weeks after going live, the company achieved impressive results showing that the popularity and efficiency of its website were growing. For instance, they saw a 16% increase in site traffic YoY, 75% improvement in average page load speed, and a 77% boost in average time on page. 

Moreover, throughout Q1'23, MKM have seen further positive impact from their new website:
71% increase in orders
78% boost in revenue, and
50+% site traffic YoY
The great synergy between Vue Storefront's, BigCommerce's, and Bloomreach's MACH-certified solutions for composable commerce supported MKM in their digital transformation from both business and technical perspectives.
Ready to dive in? Schedule a demo
Get a live, personalised demo with one of our product specialists.