Fine Hygienic Holding
A large wellness company embraces the composable commerce approach with Vue Storefront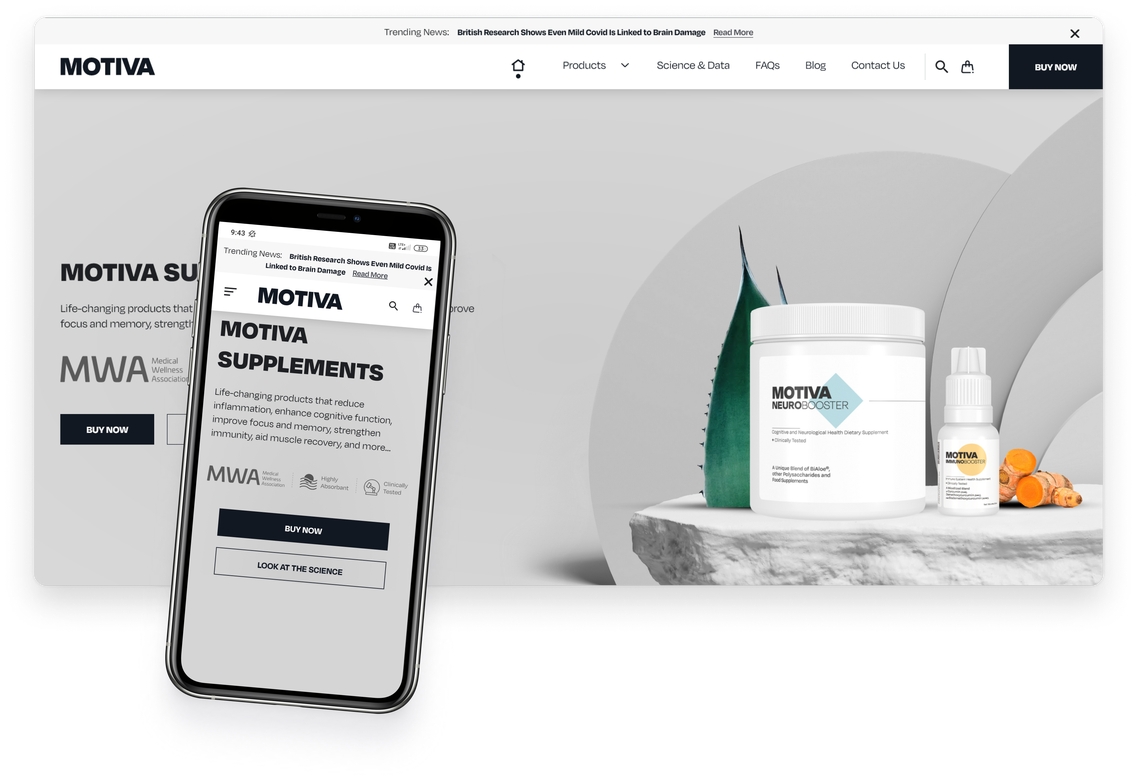 About Fine Hygienic Holding
Fine Hygienic Holding is a 65-year-old wellness corporation headquartered in Amman, Jordan, and Dubai, UAE. The company develops various business directions, from manufacturing sanitized paper products to producing best-of-breed eco supplements Motiva and herbal blend eon that support human wellbeing. Fine Hygienic Holding serves customers across B2B, B2C, and B2B2C to help people maintain a healthy lifestyle by using high-quality items daily.
"We are the largest paper manufacturer in the Middle East. We sell highly sterilized and clean natural products to help the wellness of millions of people on a daily basis. It is a core value of our business. Every supermarket and corner shop in the region has our items in the assortment. We also supply our goods to several leading airlines, hotels and hospitals in the region."
James Michael Lafferty
CEO, Fine Hygienic Holding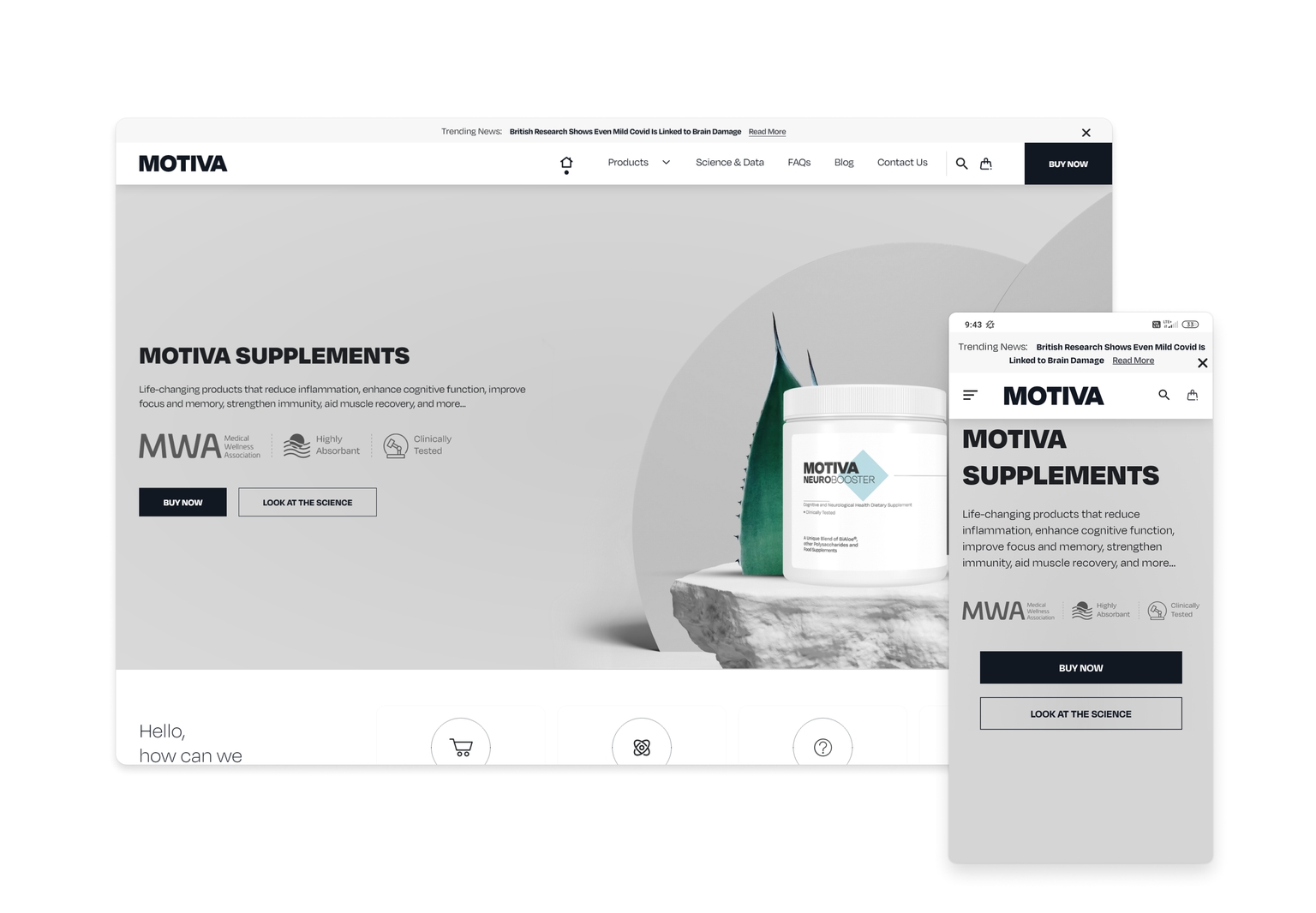 The Challenge
Fine Hygienic Holding was motivated to adopt a composable approach due to the dynamic eCommerce market. Around the world, merchants are undergoing transformations in their eCommerce strategies to enhance business performance, elevate customer experiences, and increase revenue. Following suit, Fine Hygienic Holding opted for a composable commerce approach to:
maintain a competitive advantage

engage younger audiences

boost the customer journey
"Migration to composable commerce wasn't strategic. It was more of a tactical solution. Thinking forward for the next few years, we needed a robust commerce platform with the right technology in the stack. It can serve our customers as they deserve it and protect their data and payments. It's the most important thing."
Yahyah Pandor
CIDO, Fine Hygienic Holding
The company consistently introduces new wellness products to bolster its B2C business. Meanwhile, the target audience is increasingly younger and gravitating toward a seamless digital approach. Composable commerce emerged as the optimal means to deliver exceptional mobile-first digital experiences.
Fine Hygienic Holding derives the majority of its revenue as a manufacturer and supplier of wellness products. The revitalization of their eCommerce strategy commenced with the introduction of Motiva products, evolving into a truly commerce-driven project. The company recognized that the buyer's journey, in this case, was overly complex and opted to streamline it through digital means.
Solution
Extensive research enabled Fine Hygienic Holding to select best-of-breed technologies for their Motiva eCommerce stack. They initiated a partnership with commercetools and sought a highly-performant frontend solution that could seamlessly integrate with this eCommerce platform. After evaluating various options, the business leaders chose Vue Storefront due to its developer-friendly simplicity and its extensive range of integrations.
"My lead tech developer came with a couple of options. He recommended Vue Storefront because the platform works better from the tech perspective, and it's easier to integrate with other tools. For example, its ready-to-use setup with commercetools saved development time. Vue Storefront is well-known in the market, and it was easier for my tech team to manage it than the other solution we considered. Consequently, we decided to opt for Frontend as a Service, which was the right choice."
Yahyah Pandor
CIDO, Fine Hygienic Holding
In addition to its technical advantages, such as API orchestration and a well-structured codebase, the company was pleasantly surprised by the exceptional level of support, tech expertise, and managed hosting provided by Vue Storefront.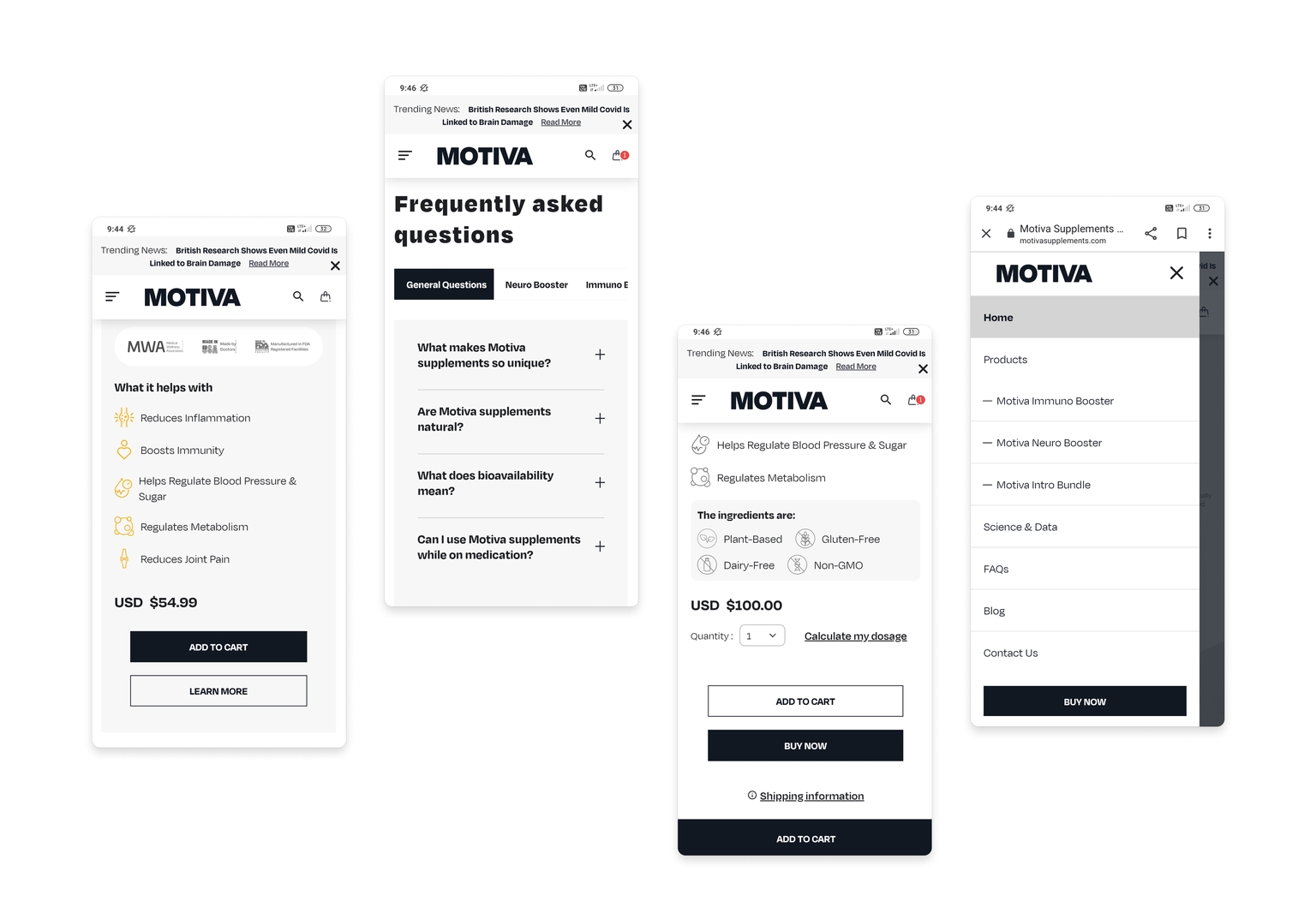 Results
Fine Hygienic Holding went live with its website powered by Vue Storefront in December 2022. The company is on the way to exploring FEaaS capabilities and their impact on page loading speed, site performance, customer satisfaction, and growth in sales. 
Meantime, some results became visible from day one after the website launched. The Fine Hygienic Holding team believes that the core pros they have experienced with Vue Storefront for now are:
Increased development velocity

Faster time-to-market  

Lower total cost of ownership

Direct integration with commercetools eCommerce platform 

Easy-to-use toolset and fully customizable codebase

Responsive and efficient tech support

Reliable and 100% safe managed hosting
But the impressive performance results in numbers are coming soon to become another proof that frontend is a driving force of the eCommerce buyers want to experience, and merchants want to deliver. 
Ready to dive in? Schedule a demo
Get a live, personalised demo with one of our product specialists.