Galerie de Beaute
Galerie de Beaute: Magento 2 teamed with Vue Storefront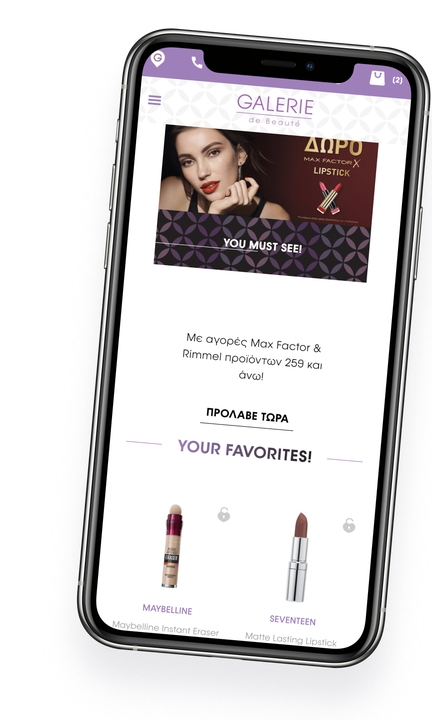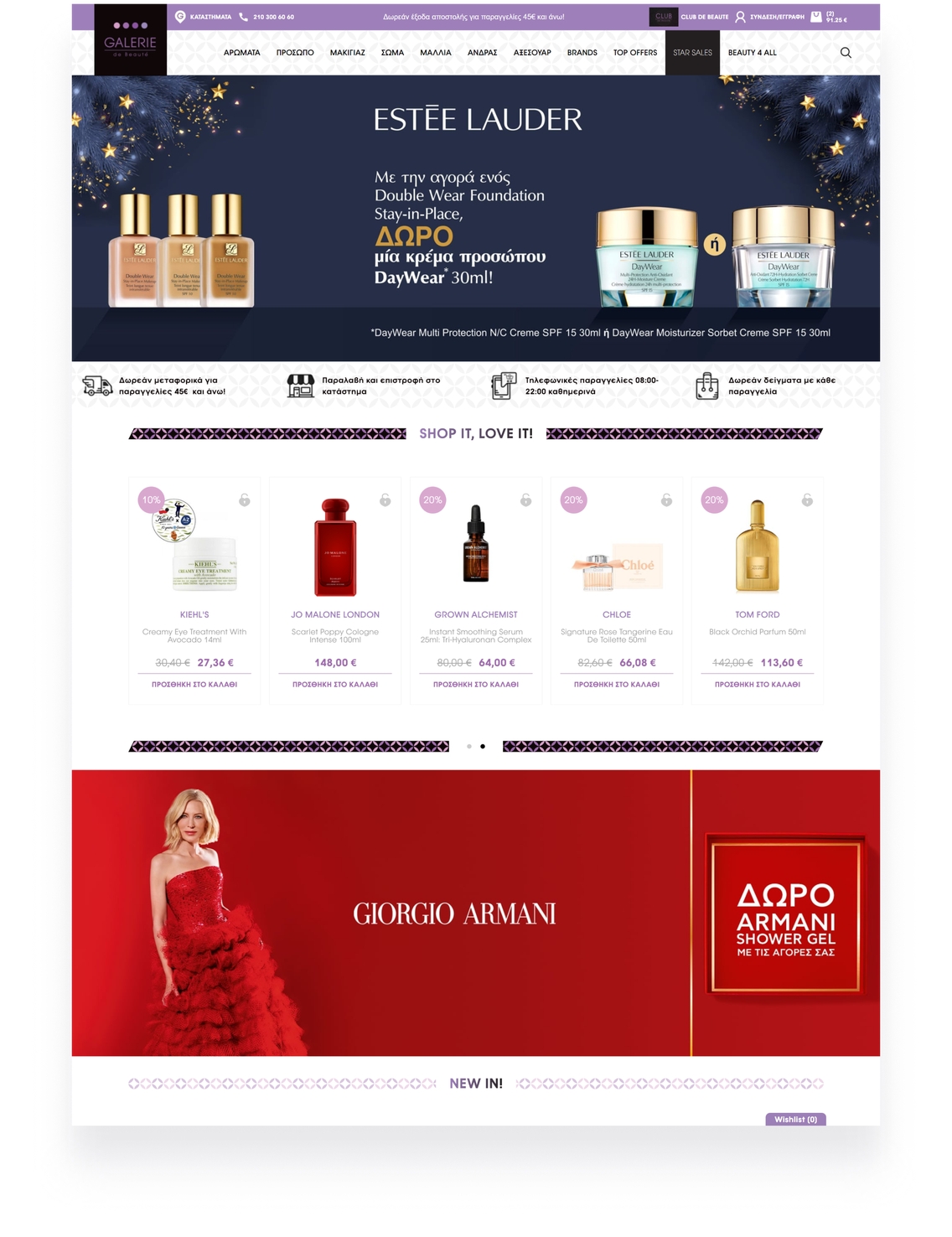 When Galerie de Beaute faced the end of life Magento 1, Netsteps - the agency responsible for migration - had no doubts that the successor should be Magento 2. However, when it comes to the front end, the situation was not that clear. Read why developers ultimately opted for Vue.
About Galerie de Beaute
Galerie de Beaute is a well-known Greek chain online beauty store. Founded in 1999, it grew from a single location to over 50 shops in Greece, and not only. Recently the company kicked off also international expansion, establishing stores in Turkey.
Galerie de Beaute was a fully omnichannel company long before the term was coined. Its broad presence in the largest shopping centers went hand in hand with expanding in digital areas. It included not only traditional desktop and later mobile instances but also an intense activity in social media.
With a full range of branded products, strong content filled with personalized beauty tips, and an omnichannel presence, the company was able to stay attractive to its customers for over two decades. And it doesn't seem to change any time soon, as UX remains one of its top priorities.
Challenge
The shopping experience was crucial for Galerie de Beaute from its very beginning. Moreover, the company never had to be told that there is no universal recipe for good UX, and it needs to adapt to adjust to ever-changing requirements constantly. Given that, the flexibility of its frontend tech stack was a must.
Therefore, when the company - faced with the EOD of Magento 1 - decided to switch to Magento 2, it did not limit itself to this one tech vendor. It chose to try a headless approach instead, and rather than default PWA Studio from Magento, opted for Vue Storefront.
We had to deal with a website with low speed, and we received many complaints from our customer. It was a blocker for us to fulfill our strategic plans for their company growth. We wanted to create an engaging customer experience and increase Customer Loyalty for their brand.
Ioannis Karalis
Managing Director at Netsteps
Solution
Netsteps needed a flexible future-proof frontend solution able to secure its future business needs and constantly keep up with the client's demands. And these demands were specific. Galerie de Beaute's typical customer is tech-savvy, mobile, and active in social media; shortly: their standards are very high.
Netsteps was forced to look for a solution that combine flexibility, and short time-to-market.
We needed an app-like cost-effective solution. PWA offers a lot of benefits compared to native apps and mobile sites. We chose Vue Storefront because we found that it was the most powerful and ready-to-use platform after the research we did.
Lena Kanellopoulou
Project Manager at Netsteps
However, despite many Vue Storefront live projects, Netsteps developers still felt a bit insecure diving into a Headless Commerce pool, as it was an unfamiliar area for them. What ultimately convinced them was Vue Storefront performance-oriented architecture and its extendability.
Vue Storefront has excellent speed and excellent SEO. We implemented push notifications and QR and barcode scanners inside the Vue Storefront, and that resulted in a very good UX. 
George Tsekouras
eCommerce Project Manager at Netsteps
Netsteps did a fantastic job with implementing Vue Storefront on top of Magento 2. The agency covered all needed business functionalities., and the ones not supported by Vue Storefront by default were created from scratch and smoothly added to the Vue Storefront platform.  All of their efforts resulted in crafting a front-end entire aligns with the unique business requirement of Galerie de Beaute. That included an easy-to-use for non-techie users blog, a store locator, back-in-stock mechanism, barcode scanner, and so on.
Results
And what about the results? Did the implementation have an impact on the business? Let's see the stats:
Ready to dive in? Schedule a demo
Get a live, personalised demo with one of our awesome product specialists.