Foodl
Foodl, Netherland's first B2B food marketplace, change the game with Vue Storefront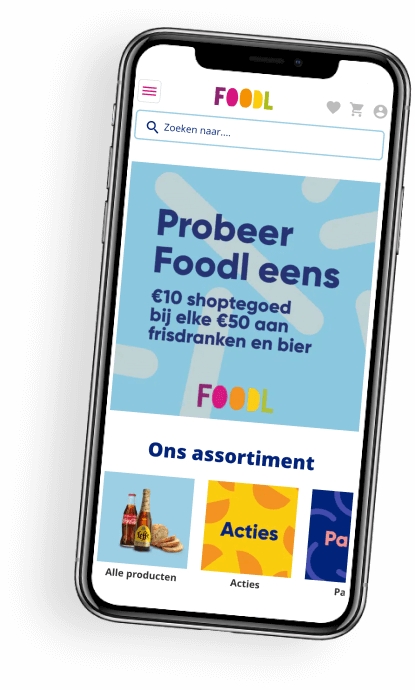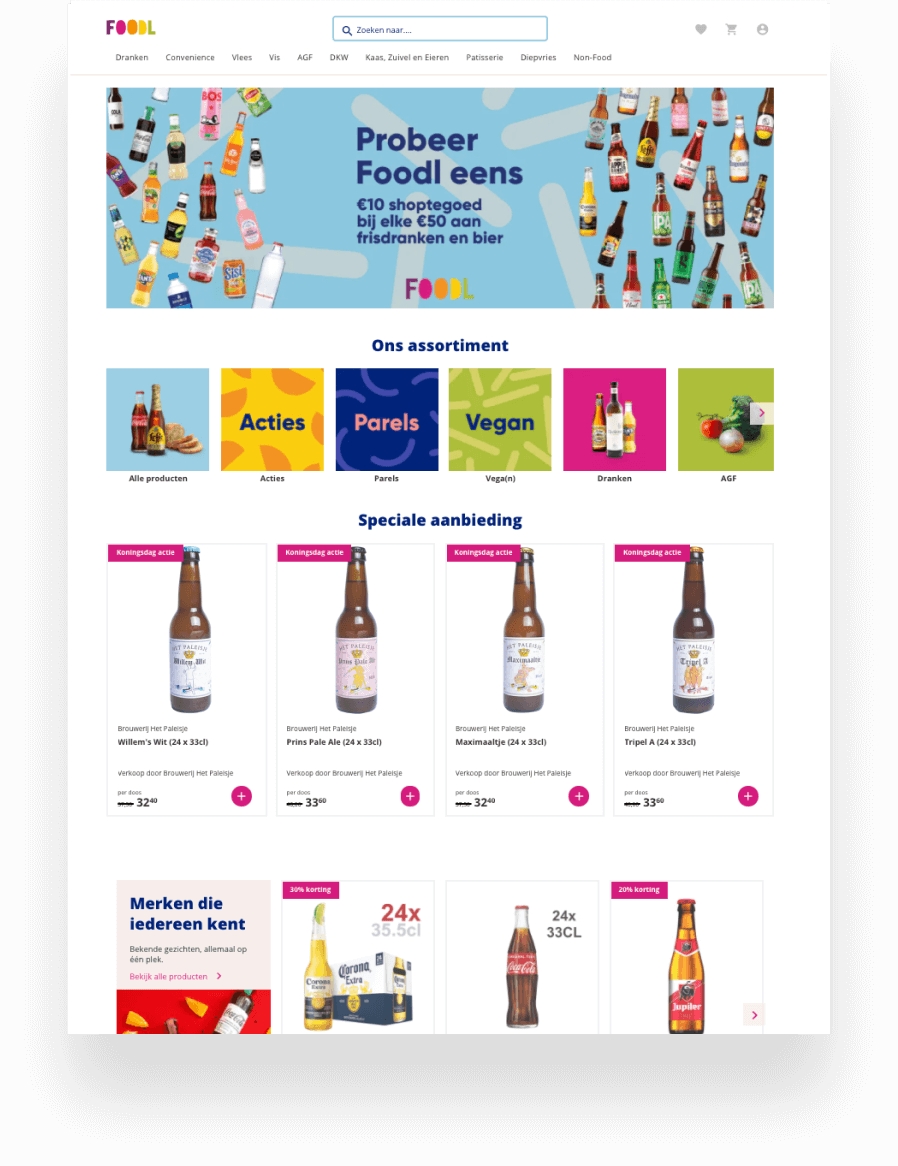 About Foodl
Foodl, an online marketplace that facilitates open and direct trade for horeca entrepreneurs, food & beverage suppliers, was set to revolutionize the horeca market.
And, despite launching a project in the middle of pandemic turmoil, it looks like it is on the best track to hit it.
The Challenge
Although worth billions of euros, the Netherlands' horeca industry remained at a surprisingly low digitization level for years. The main problem was that online services were focused on making customer journeys exclusively digital.
The lack of "human touch" was harmful to the businesses of both sides, though. Suppliers were cut from their clients' insights on the one hand, and - on the other - food entrepreneurs could not discuss pricing.
Small business owners shied away from making orders because of too-high minimum order costs for the delivery, and that made order fulfillment highly inefficient, and scaling was complex.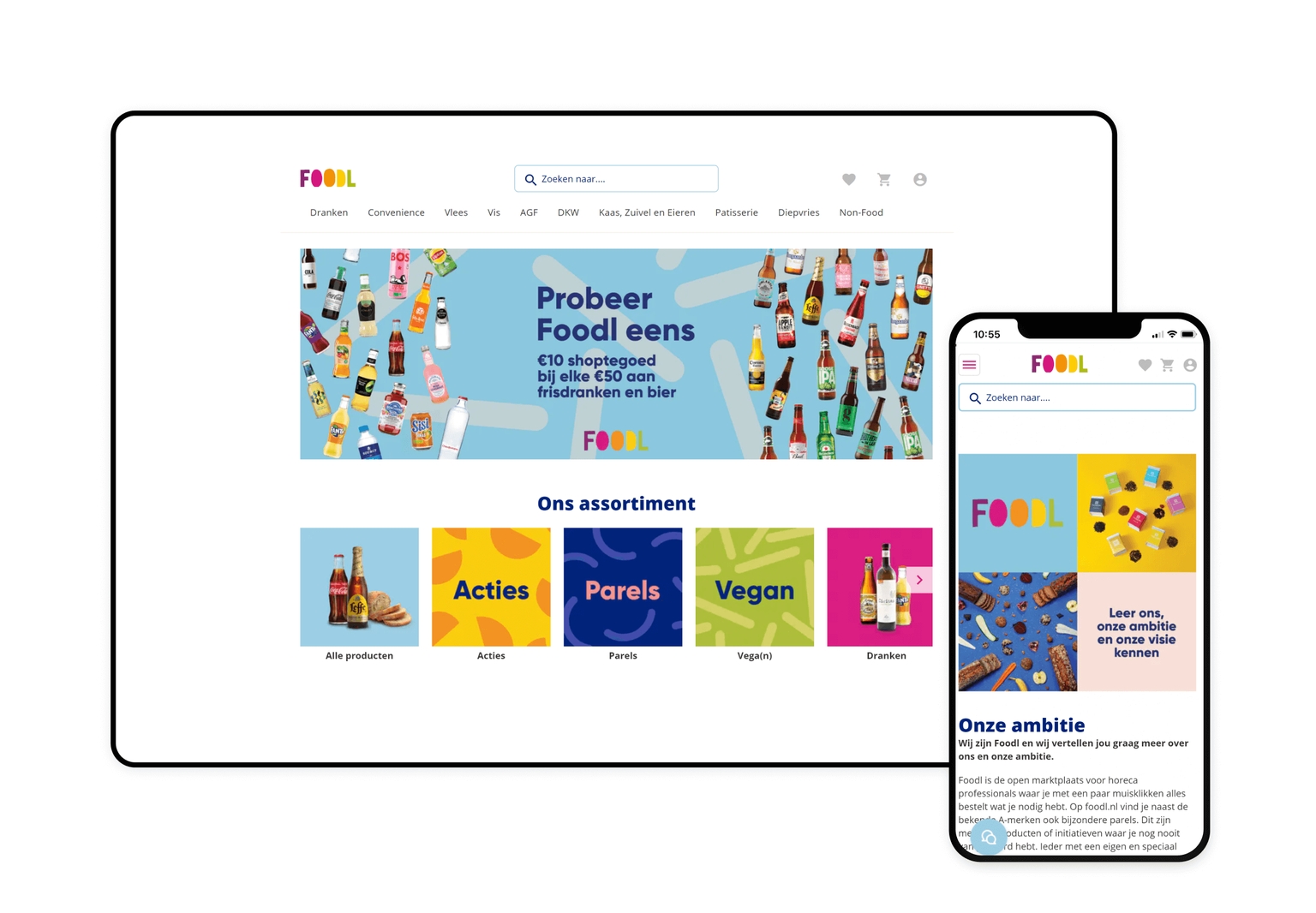 Solution
Foodl, realizing these pain points, aimed to create a platform that would perfectly reflect the desired UX. The company didn't want to force customers into anything just to, for example, shorten the buyer journey.  This kind of goal, although legitimate in most B2C eCommerce cases, simply shouldn't be a priority here. Instead, the company partnered with  Mindcurv  to take a deep-dive into customer and partner experiences, mapped out their user journeys, defined potential bottlenecks and needs, and - based on the input - designed the UX to align with the business processes specific to the horeca industry. 
The tech stack that would enable the implementation of those assumptions had to be flexible and scalable. "Flexible" because adding numerous touchpoints with a unified user experience across all of them was a must, and "scalable" - because of the ongoing national roll-out.
Commercetools and Vue Storefront combo turned out to be a perfect fit. Using these API-first platforms, Mindcurv built a cloud commerce solution that tailor the system to the business needs, instead of tailoring the business needs to fit in the system limitations. Their experience with e-commerce platforms was crucial while creating business processes.
Vue Storefront gave us a speed start and a lot of flexibility. It fastens getting things done with native integrations and numerous OOTB features but doesn't block the business both from shaping the UX layer and scaling. It enables molding the tech to business requirements, not the other way around.
Lieke Kamp
Platform Technical Lead / Senior Product Owner at Foodl
With Foodl, food entrepreneurs could purchase directly from suppliers. Suppliers have been given the possibility to manage their products, inventory, and pricing through the Supplier portal. A direct line of communication remained and improved, and the selection of delivery options expanded.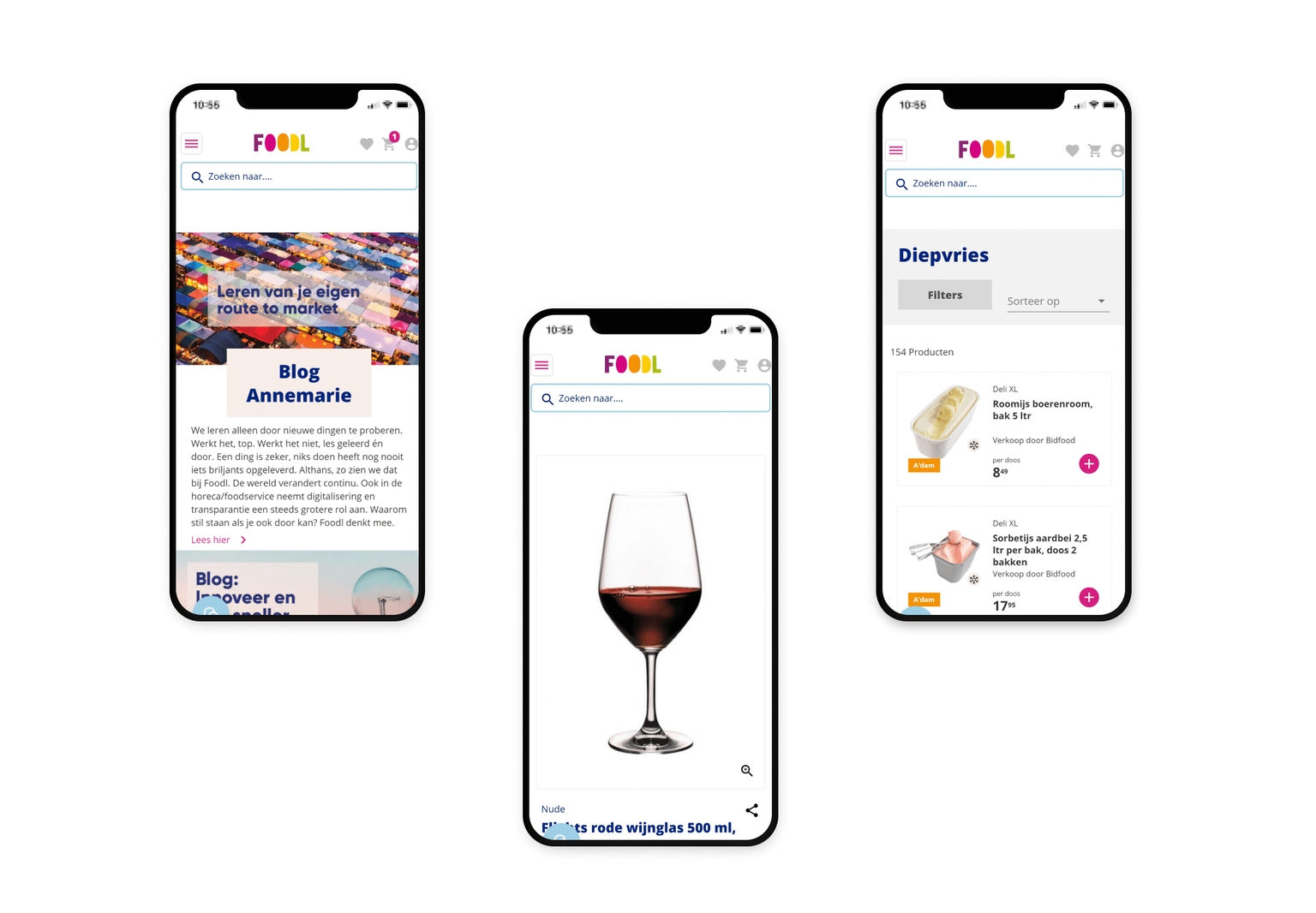 Ready to dive in? Schedule a demo
Get a live, personalised demo with one of our product specialists.
Explore more Vue Storefront case studies