Fast Frontend for Elastic Path Headless Commerce Setup
Save development time and money with a pre-built frontend for Elastic Path Commerce Cloud. Create fast, mobile-first presentation layers at speed to drive customer experience and sales.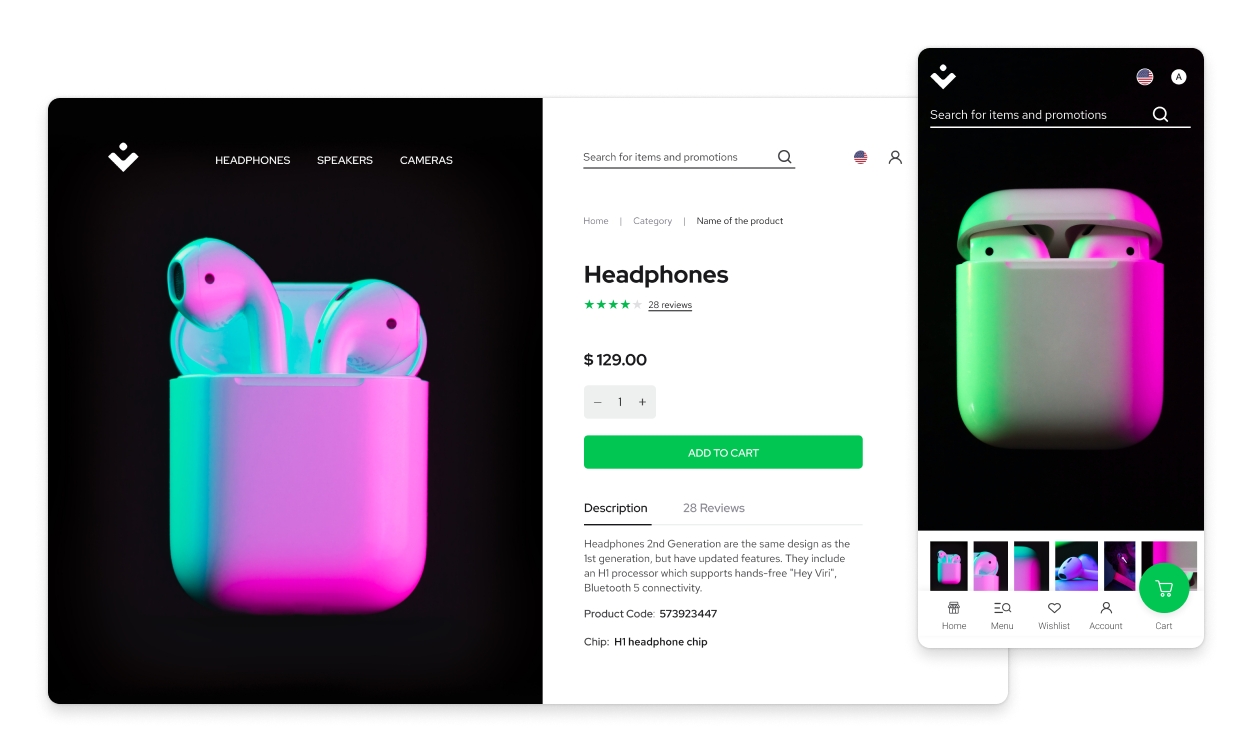 Business benefits of the Elastic Path and Vue Storefront synergy
Vue Storefront and Elastic Path headless commerce integration provides features and opportunities of decoupled frontend and backend layers. Full flexibility, quick updates on the frontend, and excellent customer experience is just a beginning.
Fast frontend architecture resulting in engaging customer experiences

Short time-to-market thanks to pre-built core frontend elements and out-of-the-box web performance optimization

Reduced Total Cost of Ownership with 5x shorter development time
Cut repetitive groundwork, enjoy fast and mobile-first experiences
Pre-build core frontend components and out-of-the-box performance optimization features cut repetitive groundwork without compromising loading speed and flexibility. With the high-code Frontend as a Service you skip the basics, spending time and money on the customization.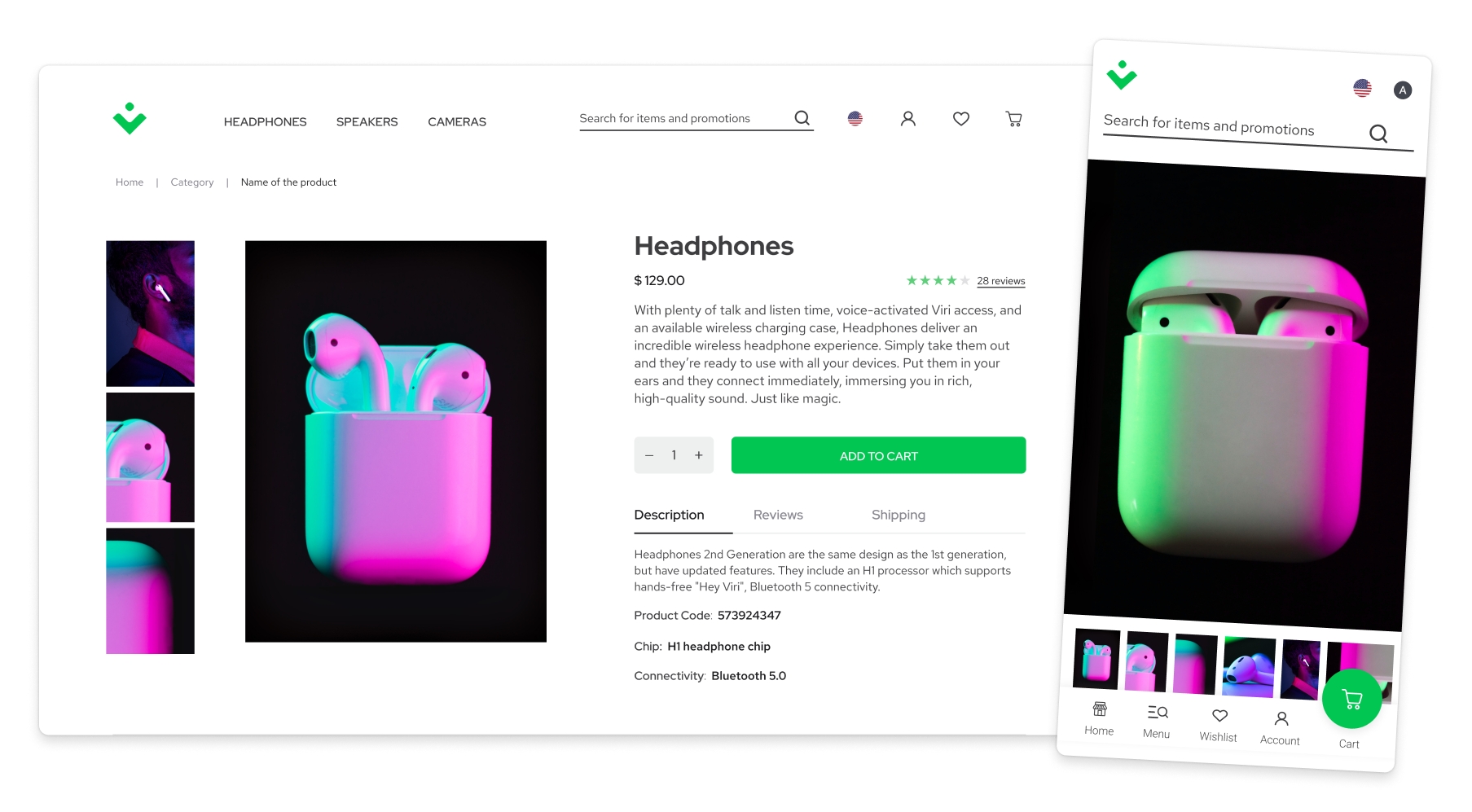 Create fast, mobile-first presentation layers at speed to drive customer experience and sales
Choose a fast and mobile-first Frontend as a Service to speed up your transformation to headless. Elastic Path and Vue Storefront headless commerce approach satisfies the needs of your enterprise business from day one.
Frontend as a Service
Apply the frontend solution that delivers custom storefronts at a fraction of the cost and time.
Headless and API-focused
Build a relevant and robust eCommerce stack via APIs to retain flexibility.
Progressive Web App
Create mobile-first experiences and boost web performance with PWA.
Multi-platform
Create a highly performant frontend for mobile and web to ensure excellent user experience across touchpoints.
Lightning-fast
Get ready for supercharged page loads driving conversion and revenue.
Professional support
Our 100% performance-focused team assists you along the entire migration process.
Speed up your headless commerce journey
Elastic Path capabilities empowered with Vue Storefront Frontend as a Service deliver scalable and secure infrastructure to help merchants accelerate development time, uplift conversion rates, and achieve sky-high revenue.
Build your frontend for Elastic Path with 50+ fully customizable Vue Storefront components. Connect smoothly with leading headless CMSes and use out-of-the-box integration with the Stripe payment system. Roll out multiple stores with the same, or adapted frontend, making the process much quicker.
Core integration features
Vue Storefront and Elastic Path integration allows merchants to create fully-fledged online stores by covering all primary functionalities needed in a composable commerce setup. 
The pre-integrated solution supports a wide range of features in the following categories:
Cart
Wishlist
User Profile
Category Page
Product Page
Checkout 
Shipping
Billing
Payment 
Thank You Page
Order History
Internationalization
Multi-store
Looking for more details? Check out the documentation !
Elastic Path Commerce Cloud for Enterprises 
Elastic Path Commerce Cloud is a composable commerce solution for enterprises. It offers core commerce capabilities to power complex digital strategies. 
The platform helps merchants customize the eCommerce backend ecosystem faster thanks to its Microservices like Product Pricing, Data & Catalog Management, Payments, Carts & Checkout, and more. Elastic Path supports the digital shopping experience of leading brands like Intuit, Pella, and T-Mobile.
How to start?
Since the customer journey happens on the frontend, you need a performant and mobile-optimized frontend to drive customer experience. Request a demo to explore how to build your frontend 5 times faster.