Highly-scalable Storefront for Your Bloomreach CMS
Set up new eCommerce stores at a fraction of the cost and time with Vue Storefront and Bloomreach CMS to cut the development cycle and achieve high ROI.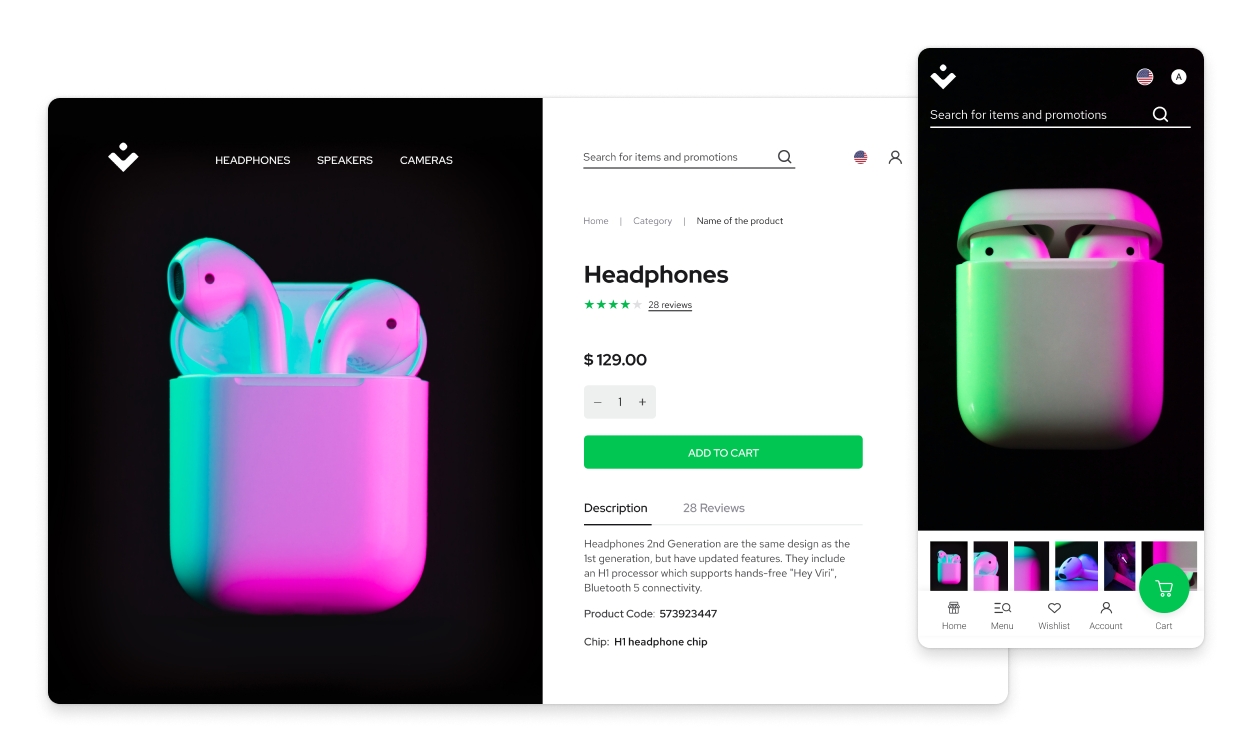 Create and change your web stores with lightning speed
Use Vue Storefront out-of-the-box integration for Bloomreach to cut the dev timeline and deliver a smooth, mobile-first experience five times faster.
Increased velocity

Use flexible Vue Storefront frontend for Bloomreach CMS to ensure proper segregation of duties between developers and marketers and boost your eCommerce business performance with the robust composable commerce stack.

Lower Total Cost of Ownership

Focus on business logic and cut development costs with ready-to-customize storefronts for Bloomreach. Build your software architecture around this setup, applying ready integrations with best-of-breed eCommerce solutions or third-party tools of your choice.

Fueled web performance

Drive your online sales and a stellar customer experience with lightning-fast storefronts for composable commerce and market-proven Bloomreach CMS.
Achieve high ROI and uplift eCommerce revenue with a pre-composed setup for Bloomreach
Develop with the speed of your customer using the Vue Storefront framework for Bloomreach as a catalyst to ensure mobile-first customer experience and accelerate your composable commerce journey.
Frontend as a Service
Use market-proven storefronts for composable commerce to build web stores at a fraction of the cost and time.
Progressive Web App
Apply the PWA approach to create mobile-first experiences and achieve better web performance.
Lightning-fast
Uplift web performance with best-of-breed frontend to drive high conversion rates and revenue.
Flexible content management
Provide your marketers with more control over the UI, allowing them to manage styles, layouts, and text via Bloomreach.
MACH Architecture
Build Microservice-based, API first, Cloud-native, and Headless architecture to ensure long-live and flexible eCommerce operation.
Truly agnostic
Compose Vue Storefront and Bloomreach with pre-integrated eCommerce platforms, payment, and search tools of your choice to build a robust tech stack.
Drive your composable commerce way with seamless integrations
Use out-of-the-box integrations to connect Vue Storefront & Bloomreach setup with best-of-breed eCommerce platforms, or develop a robust connection with the backend of your choice with Vue Storefront Custom API orchestration.
Jump-start your composable commerce journey with seamless integrations
Enhance your Vue Storefront & Bloomreach setup by utilizing pre-existing integrations with top-notch eCommerce platforms, search and payment providers. Alternatively, you can establish a robust link with your desired backend using Vue Storefront Custom API orchestration.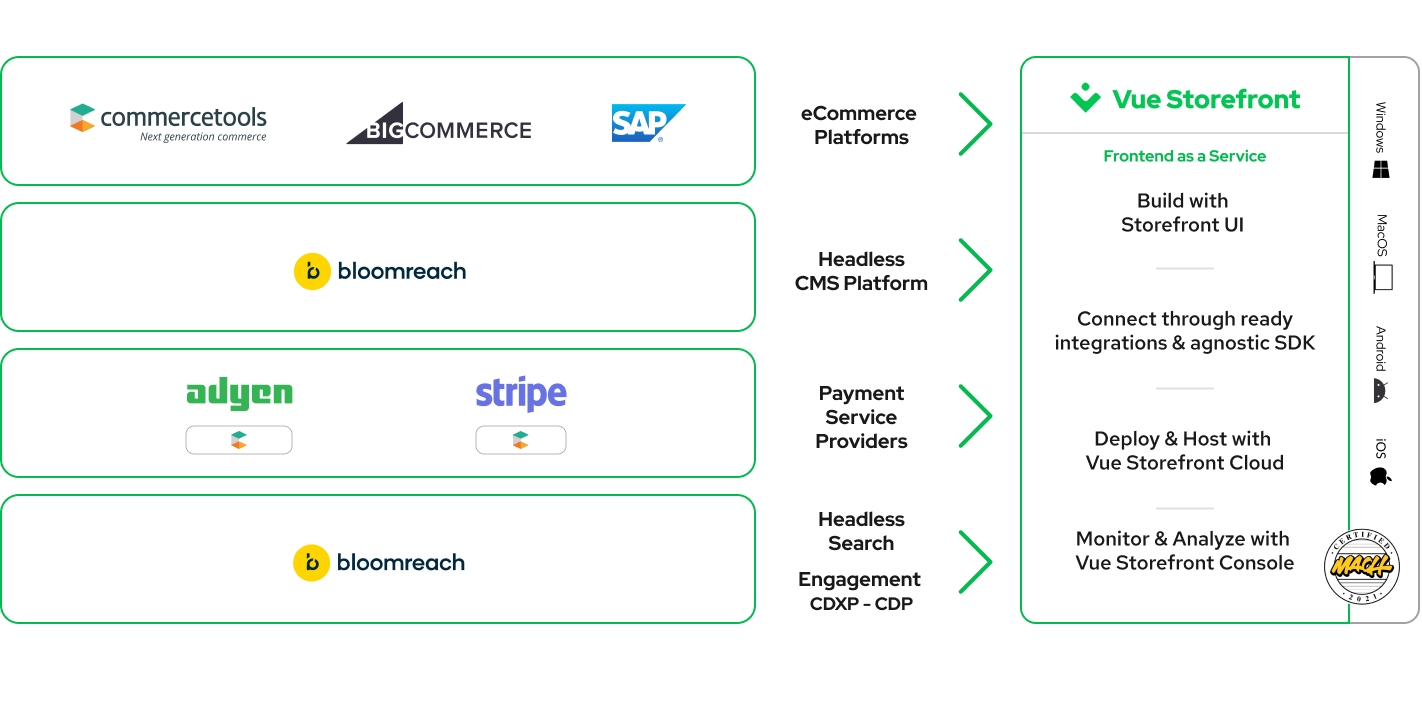 Create frictionless digital experiences
Compose highly-flexible Vue Storefront frontend features with broad Bloomreach CMS functionality to deliver mobile-first experiences.
Dynamic content management
Build your eCommerce stack with MACH principles in mind
Go composable with two MACH Alliance members to create a harmonized Microservice-based, API-first, Cloud-native, and Headless architecture for advanced business flexibility.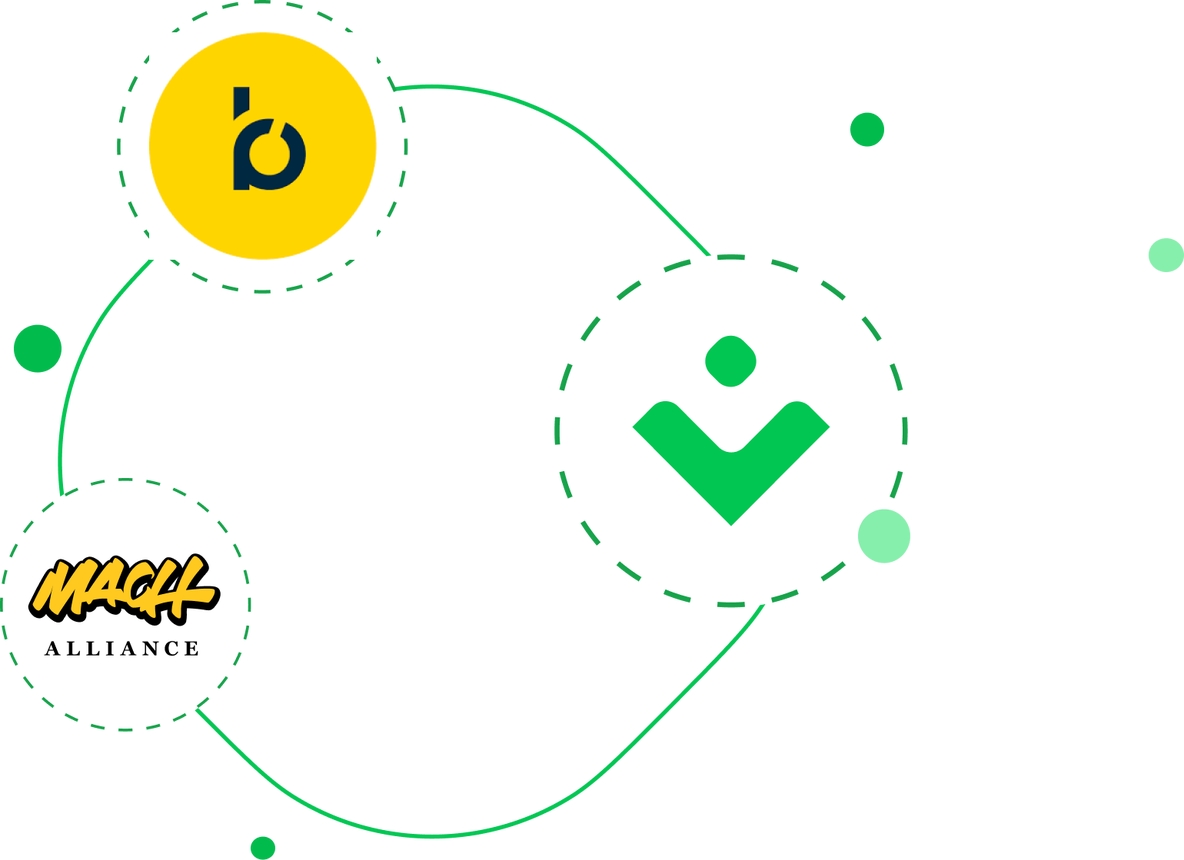 Looking for more details?
Take a closer look at the capabilities of Vue Storefront pre-composed setup for Bloomreach.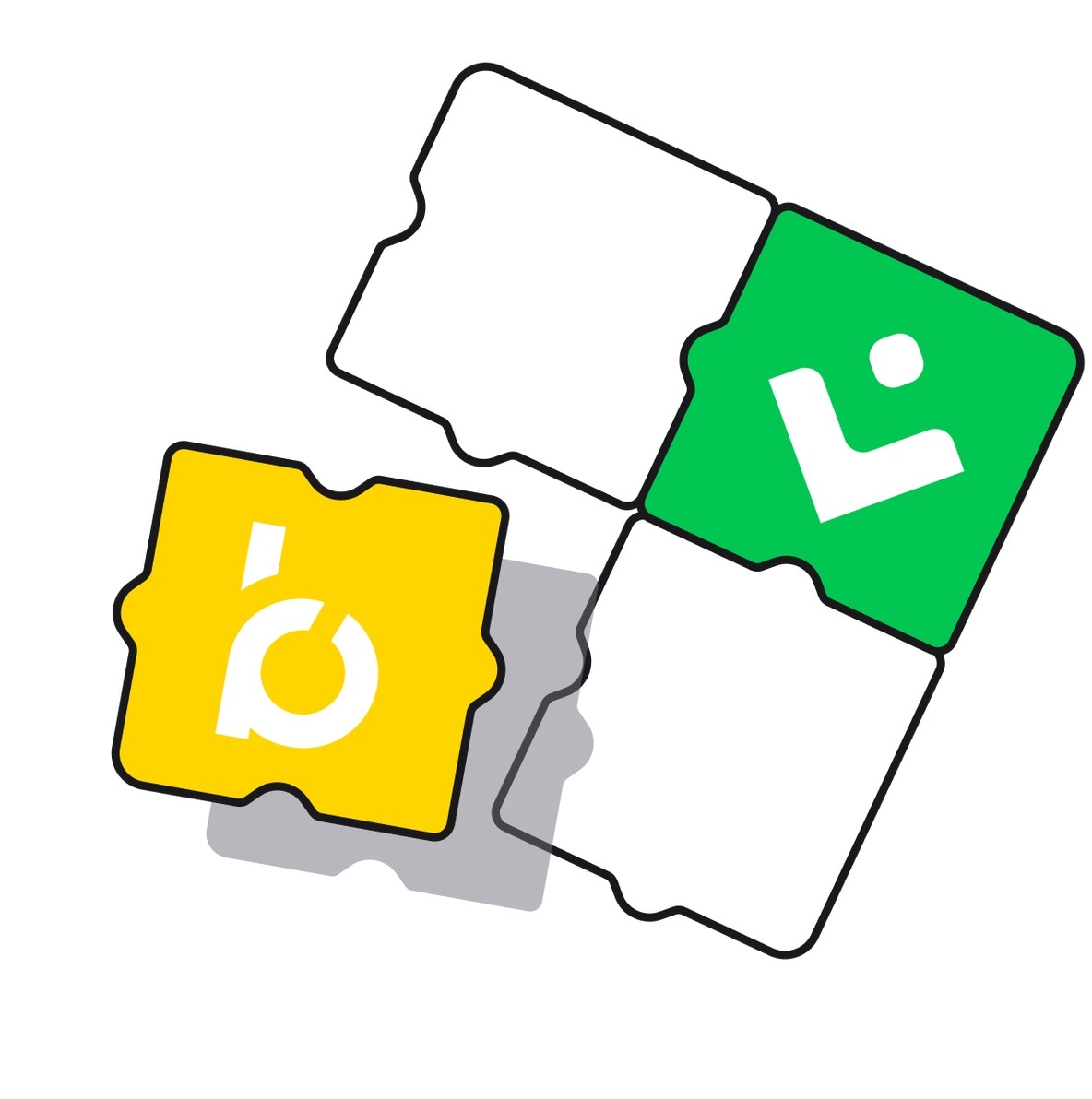 Compose your eCommerce stack with best-of-breed technologies
Elevate your eCommerce game: apply Vue Storefront for Contentful to use out-of-the-box integrations with top-performing eCommerce platforms or create custom connections with tools of your choice effortlessly.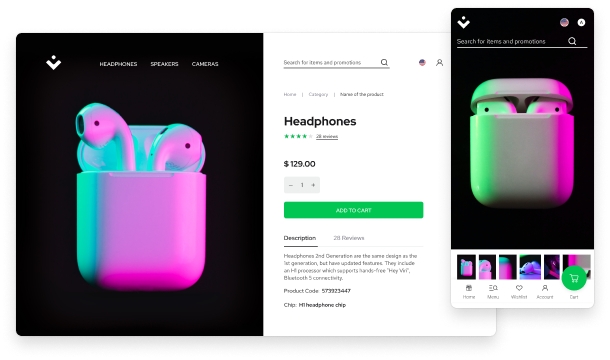 Ready to dive in?
Request a demo to explore how to complete a composable commerce journey 5 times faster.