Emakina, an EPAM company, is a digital agency with global reach and over 1200 experts worldwide in 18 countries. Marketing and technology experts work in concert with their clients to grow their business and brand value. Together, they gain the necessary user insights to develop highly effective strategies and creations. These include cutting-edge applications, websites, e-commerce projects, impactful content, and campaigns. As the ambassadors for users, Emakina places the user's expectations and requirements at the heart of any digital experience. This approach offers the agency's customers and their brands a privileged relationship with their new leaders: the consumers of the digital age.
Emakina Live Projects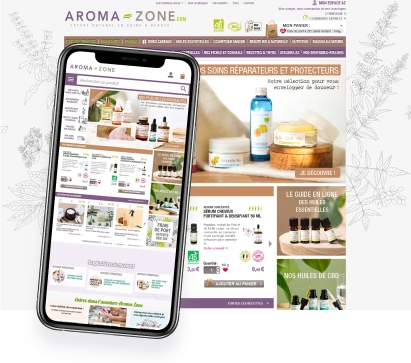 Aroma-Zone
Aroma-Zone is an essential oil and natural cosmetics manufacturer from France founded in 2000. They offer to customers everything to make their own healthy, effective, and 100% natural cosmetics.
Berlin Brands Group
At Berlin Brands Group, we believe in the direct-to-consumer model (D2C) and we're defining how the industry works since 2005. From cooking, gardening, and exercising to enjoying music and designing the homes of millions of our customers around the world, we bring joy and challenge convention.