Vue Storefront releases Multistore for SAP Commerce Cloud
Vue Storefront releases Multistore for SAP Commerce Cloud
Vue Storefront, a Frontend as a Service (FEaaS) that delivers custom eCommerce storefronts at the fraction of cost and time, today released a multistore feature enabling businesses on SAP Commerce Cloud to accelerate international expansion while cutting frontend development time.
The new release allows developers working with SAP's enterprise commerce platform to roll out multiple online stores quickly with different brands, currencies, product portfolios or languages using just one frontend application.
Michał Kwiatkowski, Product Development Director, VSF Apps, says:
"Companies are frequently forced to develop the same foundational items of an eCommerce project — such as product pages, carts, etc — when scaling into new markets. This also requires maintaining multiple frontends, which is slow and costly.
"Our new Multistore for SAP Commerce Cloud significantly cuts down time and budget spent on launching new brands and expanding to new countries. By allowing the management of different brands' frontends from one backend, it also lets merchants easily create separate product offerings in multiple stores."
Multi-currency and multi-locale
Vue Storefront's Multistore solution handles all currencies from one backend. It can list prices in different currencies, and provide better targeted content by offering currencies based on a shopper's location. 
The multi-locale feature enables dev teams working with SAP Commerce Cloud to manage various language versions of eCommerce projects — providing better customer experience by adjusting an online store's language based on a visitor's location.
For more information, download our Vue Storefront & SAP Commerce Cloud Business Data Sheet . Developer? Head to our product release notes .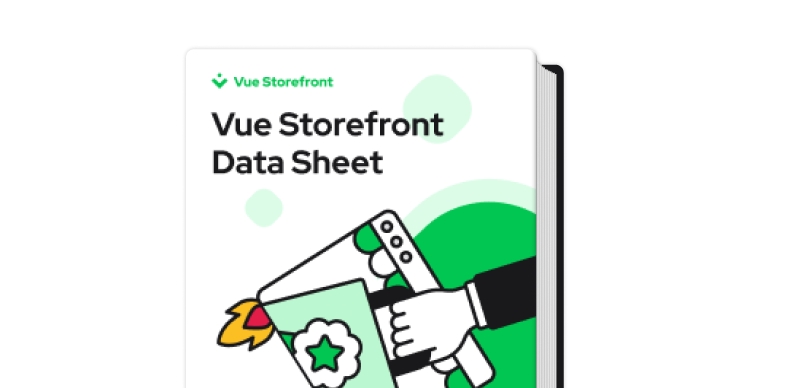 Vue Storefront Data Sheet
This datasheet provides an introduction to Vue Storefront's approach to building headless commerce Frontend as a Service