Vue Storefront raises $20 million in equity round
Vue Storefront raises $20 million in equity round
Rapidly growing Frontend as a Service builds on commercial momentum with new equity round
Tim Drijvers joins as new CTO as more big retailers close deals with innovative technology startup
Company to launch major product upgrade fully opening Vue Storefront to US enterprise market
Vue Storefront, a  Frontend as a Service  (FEaaS) that delivers custom eCommerce storefronts at a fraction of the cost and time, has raised $20 million of equity with investors continuing to show confidence in the frontend technology startup as retail brands flock towards its leading composable commerce solution and fuel its rapid international expansion. In just the last 12 months, the company has added customers like Berlin Brand Group, Zenith Watches and Zadig & Voltaire with more than 50% of its pipeline coming from the US enterprise market. 
London-based Felix Capital, backer of digital lifestyle businesses — including European tech success stories Mirakl, Travelperk, Moonbug or Farfetch — leads the round with additional funds from Philippe Corrot, founder & CEO of Mirakl, and Nagi Letaifa, Head of Engineering at Mirakl. Julien Codorniou, who joined Felix Capital last year from Facebook, will join Vue Storefront's board of directors. Existing investors Creandum, Earlybird and SquareOne, all stepped up meaningfully in the round, showing strong support for the company.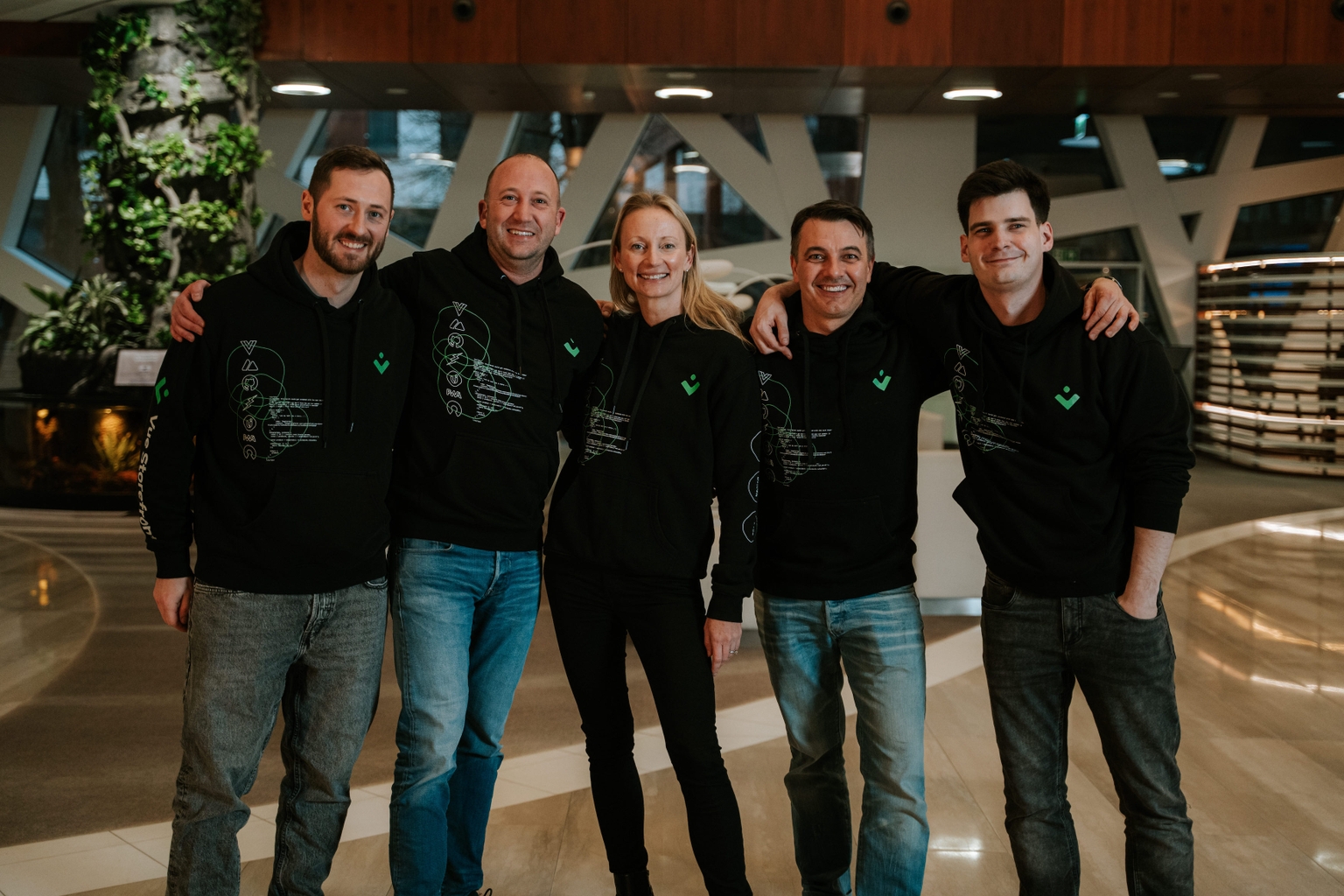 Vue Storefront has enjoyed a successful 18 months, during which it raised a $17.4 million Series A and increased its revenues more than 300%, despite challenging economic headwinds. The company scaled globally with over 100 people in 10 countries, support from over 130 industry partners, and a 19,000-strong developer community. Vue Storefront is now being used to power the online stores of over 2,200 retailers and merchants across the globe, including Orgill, Tally Weijl and Zenni.
The new equity round coincides with Vue Storefront's release of a major product upgrade at this month's Shoptalk in Las Vegas that will enable it to fully cater for American enterprise commerce. 
The firm has also bolstered its senior ranks, adding Tim Drijvers, formerly chief technology officer of Sendcloud, as its new CTO . Drijvers takes over from predecessor and Vue Storefront co-founder Filip Rakowski, who becomes chief developer experience officer (CDXO). The creation of this industry-first role reflects the company's focus on a group that propelled its product to the top five international e-commerce projects on software development platform Github. 
Vue Storefront co-founder and CEO Patrick Friday says: 
"We're delighted to have secured this significant investment, especially in this difficult economic climate for the tech industry. Vue Storefront is an ambitious company, and this vote of confidence by the investment community puts us on a strong path for continuous growth and steels us for whatever lies ahead. It also gives us added impetus to develop new and better industry-first product features, which has been the cornerstone of our success.
"Felix Capital's extensive knowledge of the eCommerce and SaaS industries makes it an ideal partner for our next chapter. We're also grateful for the continued trust of Creandum, Early Bird and SquareOne who helped kick-start our incredible journey 18 months ago — and shared our conviction that a website's frontend drives customer experience and boosts sales."
Felix Capital investor, Joseph Pizzolato, says: 
"We believe headless and composable experiences are the next generation of commerce, having seen first hand in our portfolio the need to deliver best-in-class consumer experiences. Modern brands need to deliver unique, high performance digital experiences to drive revenue and retention, and we believe Vue Storefront can become the industry standard frontend platform addressing these needs. The teams' strong product DNA, coupled with their focus on community building and the momentum they are gaining in the US gave us confidence they are on the path to becoming a global leader in this space. We are thrilled to partner with Patrick, Bart, Filip and team, and look forward to the journey ahead."
Riding a new wave
The headless commerce ecosystem has continued to grow at pace in recent years, capitalizing on tech transformations. In 2021, Vue Storefront emerged as the leading frontend solution in eCommerce's "headless" revolution — where brands began separating their digital backend services from their frontend customer-facing layers as traditional all-in-one systems were too rigid to adapt to changing online consumer trends.
The concept of composable commerce took things one step further. It enabled retailers to further divide up entire backends (where the content management systems, payment systems, search providers and other third-party services sit) into independent components and compose them into flexible architectures that meet specific business model needs. 
Research and consulting firm Gartner originally coined the term 'composable commerce' in 2020, noting digital commerce platforms were, "experiencing ongoing modularization in a cloud-native, multi-experience world". Gartner predicted that by 2023 , organizations that adopted a composable commerce approach would outpace their competition by 80% in terms of speed of new feature implementation. 
Vue Storefront's growth has been fuelled by its Frontend as a Service offering the most integrations with backend components in the entire composable commerce ecosystem. In 2023, the company plans to roll out more features and upgrades, cementing its status as the industry's leading frontend technology provider. This additional funding will help the company to continue on its strong growth trajectory, scale up the teams and product, and expand internationally.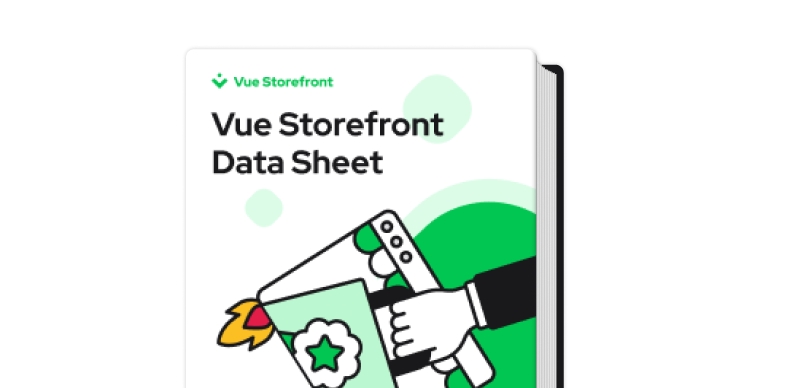 Vue Storefront Data Sheet
This datasheet provides an introduction to Vue Storefront's approach to building headless commerce Frontend as a Service