Vue Storefront Partner Program is available!
Vue Storefront Partner Program is available!
Great news for technology partners and partner agencies empowering the eCommerce industry. Now you have a chance to get tech and business support from Vue Storefront, speed up the delivery process and offer more valuable composable commerce solutions to your B2B customers. The Vue Storefront team is proud to announce a tiered Partner Program with different levels of acknowledgment, benefits and requirements. Join it to support your clients' growth, help them drive revenue, and stand out in the industry.
What is the Vue Storefront Partner Program about?
Vue Storefront Partner Program aims to create a strong community of proven solution integrators and technology partners to expand the business opportunities of all parties. Save your spot to access extensive resources to support the discovery, development, implementation and sales process of Vue Storefront Frontend as a Service. Let's build a better composable commerce world together!
Why should you become a Vue Storefront partner?
Get support 
Let Vue Storefront back up your from technology and business perspectives at every stage of the sales process. Make it easier with joint go-to-market strategies and suitable end-to-end solutions for every customer's needs.
Ensure customer success
Count on Vue Storefront support with re-platforming, development, and maintenance. Together we can speed up the composable commerce transition by months and provide the customers with scalable, well-performing eCommerce solutions.
Focus on the customer
Partnership with Vue Storefront will let you focus on your strengths when working on projects. Invest time and resources to support the business-oriented part, while Vue Storefront will provide agnostic, composable tech and infrastructure to organize the tech part of the process. 
Stay flexible
Vue Storefront can become the center of your composable tech stack, with 30+ out-of-the-box integrations, including headless CMS, eCommerce platforms, search and payment tools, and more. Tailor the pre-built frontend components to business needs and control the end effect of an eCommerce project.
Vue Storefront helps you evangelize your prospects on composable commerce. We support you at every stage of your sales process from both technology and business perspectives to create the best end-to-end solution for each of your customer's needs.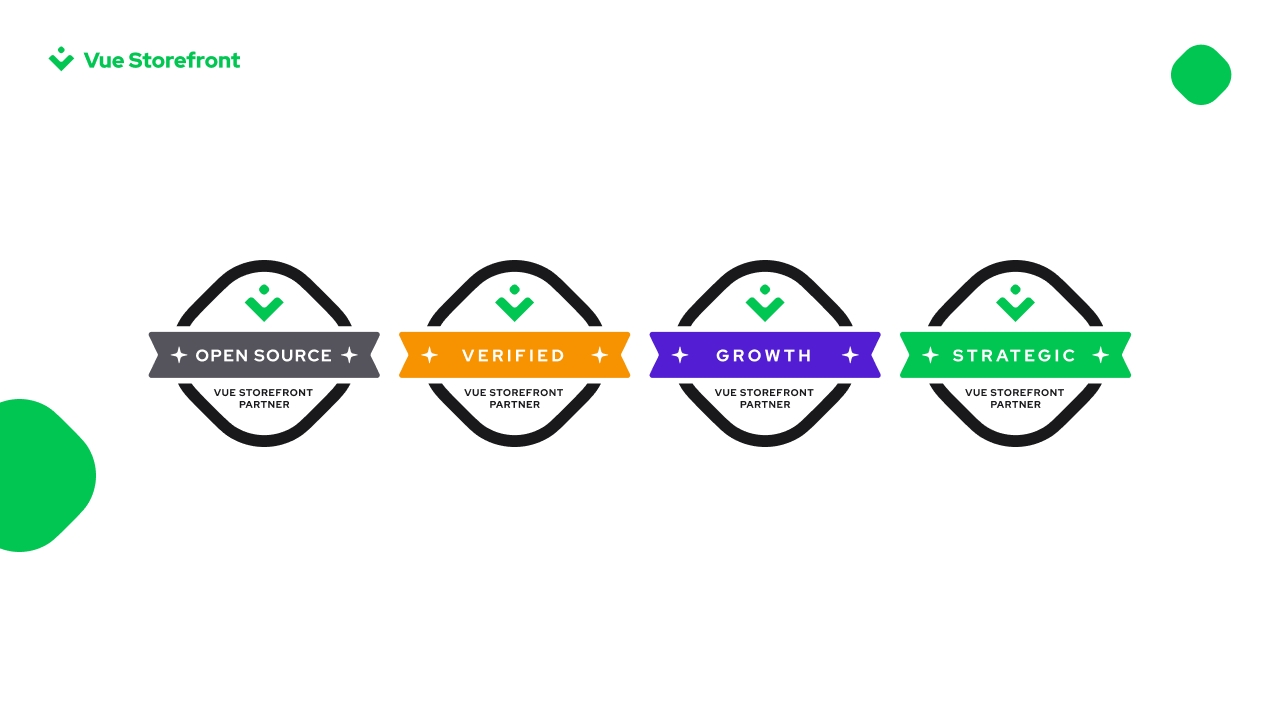 Are you ready to become a Vue Storefront partner?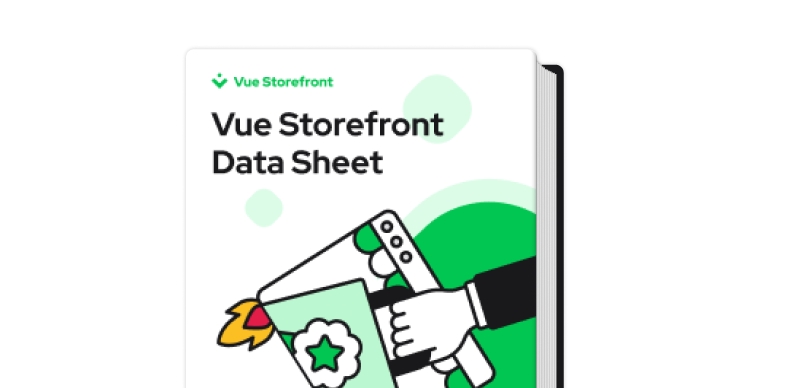 Vue Storefront Data Sheet
This datasheet provides an introduction to Vue Storefront's approach to building headless commerce Frontend as a Service