Tim Drijvers joins Vue Storefront as new chief technology officer
Tim Drijvers joins Vue Storefront as new chief technology officer
Vue Storefront today announced that Tim Drijvers has joined the company as its new chief technology officer as the leading Frontend as a Service (FEaaS) gears up for its next phase of growth.
Tim's arrival coincides with Vue Storefront securing $20 million in a new equity round , led by London-based VC Felix Capital. He takes over as CTO from company co-founder Filip Rakowski, who moves to a new position as chief developer experience officer (CDXO). 
With 15 years' experience working in Software as a Service (SaaS), Tim has been in various software engineering leadership positions for over a decade. He joins Vue Storefront from Sendcloud, an online shipping platform for eCommerce, where he spent seven years as CTO — steering the company through three rounds of investment (Series A - Series C) and expanding the product into eight different markets.
Vue Storefront's CEO, Patrick Friday, says:
"I'm delighted to have somebody of Tim's caliber and experience join us at Vue Storefront. We had very ambitious criteria for our next CTO to match our growth plans, which I honestly thought nobody would meet in full. However, Tim came along and impressed us all, emerging as the outstanding candidate in a really rigorous recruitment process. We're truly excited to see in which direction Tim leads our frontend technology next."
New Vue Storefront CTO, Tim Drijvers, says:
"Over the last few years, I noticed how enterprises were moving towards headless technologies and heard the name Vue Storefront mentioned on a few occasions. As an engineer by trade, and somebody who really loves working on engineering products, I delved deeper, and quickly understood the buzz around this frontend technology.
"Filip and Vue Storefront's talented team of engineers have done an incredible job elevating it to become a leading composable commerce solution — and making our FEaaS the toast of the eCommerce developer community. I'm ready for the challenge of maintaining and building on this, and realizing the undoubted growth potential of a product and company that is only at the start of its journey."
For more information, contact Rob Szmigielski on rob@vuestorefront.io.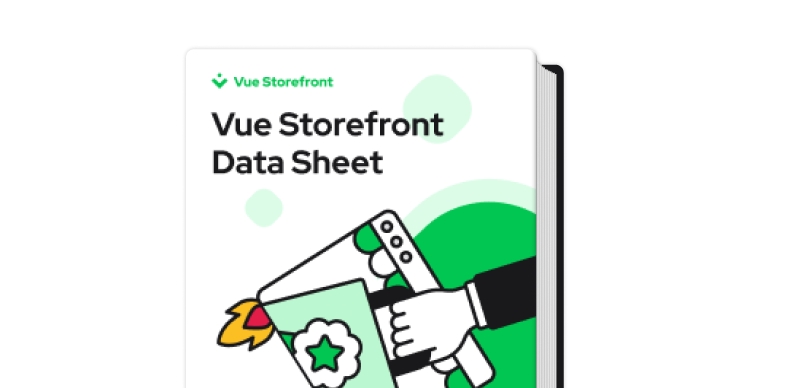 Vue Storefront Data Sheet
This datasheet provides an introduction to Vue Storefront's approach to building headless commerce Frontend as a Service