Vue Storefront and LexasCMS join forces to make personalization simple
Vue Storefront and LexasCMS join forces to make personalization simple
Today's consumers are increasingly expecting their online experiences to be personalized, and this has never before been more true than it is for e-commerce businesses. For this reason, Vue Storefront has partnered with LexasCMS to provide a simple and effective way for storefront owners to deliver highly relevant content to each and every customer.
The problem
Consumer research studies published by Accenture in 2016 and 2018 found that 91% of consumers are more likely to shop with brands who not only recognise them but also provide them with relevant offers and recommendations.
The studies also discovered that almost 40% of consumers had actually left a website due to being overwhelmed by too many options and that 83% of consumers would be willing to share their data in order to receive a personalized experience.
The findings in these studies make it abundantly clear that personalization is no longer a "nice to have" and is, in fact, a necessity for businesses that wish to succeed in today's digital marketplace.
The solution
So how can you achieve the level of personalization that is required without also incurring large research and development costs? The answer is that you need a content management system (CMS) that has been created specifically for this purpose.
LexasCMS is an eCommerce focused headless CMS that has been specifically designed and developed to enable businesses and content teams of any size to efficiently plan, schedule, and deliver personalized content to the right customers at the right time.
LexasCMS decided to focus on personalization capabilities, and their product stands out from the competition in this area! Their solution is well-thought-out and allows you to show different content to different customers based on their characteristics. It also has an excellent and feature-rich integration with Vue Storefront, so adding LexasCMS to your project shouldn't take more than a few minutes, which makes it worth giving a shot!
More than just personalization
When it comes to managing personalized content, it's equally important that content editors are also able to see how their website will appear through the eyes of specific audiences.
This is why LexasCMS also provides a fully integrated visual preview environment. 
This environment enables content editors to easily preview their website in the context of specific types of customers, allowing them to quickly and easily validate that the intended content is being delivered.
Wrapping up
It's clear to see that while already significant, the importance of personalization is only going to grow as time moves forward, especially in the e-commerce industry.
If you'd like to see examples of projects which uses LexasCMS in combination with either Vue Storefront 1 or Vue Storefront Next, please check out the links below: 
Alternatively, if you'd like to explore LexasCMS in more detail, you can do so by creating an account and/or visiting the documentation .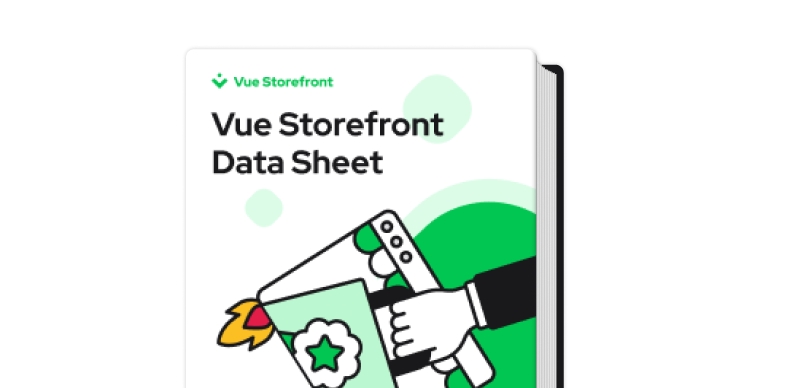 Vue Storefront Data Sheet
This datasheet provides an introduction to Vue Storefront's approach to building headless commerce Frontend as a Service