Gordana Vuckovic (G) elected to MACH Alliance Executive Board
Gordana Vuckovic (G) elected to MACH Alliance Executive Board
The MACH Alliance has announced that Vue Storefront Chief Revenue Officer, Gordana Vuckovic, is one of four new members elected to its Executive Board to help lead the organization and drive its strategy forward.
Formerly Growth Council Lead at the MACH Alliance, G takes her new position as the group also reported the appointment of its first ever managing director, Holly Hall, who will take her post on September 1. 
"It's an honor to be elected to the MACH Alliance Executive Board," says G. "I'm looking forward to working with colleagues old and new, and helping the organization grow and reach its full potential during this pivotal time in the global economy.
"As the accelerated global digital transformation of the last two years transforms the commerce landscape, my focus will be on helping the Alliance evolve and working with the Advisory Board to continue to grow and evangelize the MACH movement."
The MACH Alliance is a group of independent tech companies advocating for open, best-of-breed technology ecosystems. It provides resources, education and guidance to support commerce businesses through the transition from monolithic legacy infrastructure to MACH architecture .
Among the 50 member organizations that make up the MACH Alliance, Vue Storefront is the only company that offers a Frontend-as-a-Service (FEaaS), software technology that keeps shoppers longer on retail websites and boosts conversion rates.
G joined Vue Storefront in November 2021 after nearly four years as SVP Sales & Partnerships at Contentstack, a MACH Alliance founding member. Based in San Francisco, she is also Executive in Residence at Illuminate Ventures, a woman-led early-stage venture firm.
The new intake of MACH Alliance Executive Board members also includes Chris Bach (Netlify), Dom Selvon (E2X) and Jon Panella (Publicis Sapient).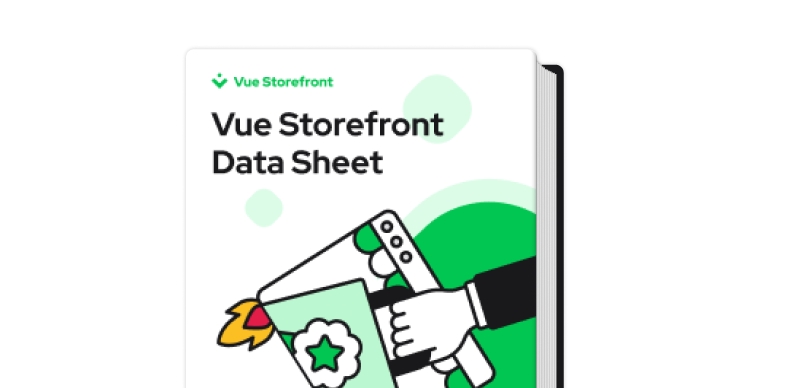 Vue Storefront Data Sheet
This datasheet provides an introduction to Vue Storefront's approach to building headless commerce Frontend as a Service