Filip Rakowski becomes Vue Storefront's new chief developer experience officer
Filip Rakowski becomes Vue Storefront's new chief developer experience officer
Vue Storefront co-founder Filip Rakowski today becomes the company's chief developer experience officer (CDXO), stepping down as the chief technology officer (CTO) after over two years in the role.
The move comes as the pioneering Frontend as a Service — which delivers custom storefronts at the fraction of cost and time — increases its focus on a vast developer community that's helped propel the company to become a global market-leading composable commerce technology solution.
Filip Rakowski said: "With over 2,000 live stores and 10,000 developers in the Vue Storefront community, we are the most popular frontend solution for building eCommerce storefronts worldwide. We became a market standard not because we were smarter or knew more — but because of our open, collaborative and developer-centric approach." 
"We were elevated to our market leader position by developers who trusted us, contributed their ideas, and promoted Vue Storefront in their companies. We are forever grateful to our community for its trust, and we are committed to continuing to prove that we're worth it. Becoming the new CDXO is the next natural step."
Chief technologist and key driving force 
A developer who started coding at 13, Filip began working on the first iteration of Vue Storefront software — created to make frontend developers' work easier, efficient and more enjoyable — in 2017 while at eCommerce software house in Wroclaw, PL. 
Supported by future CEO, Patrick Friday, they launched Vue Storefront as a greenfield project which quickly gained huge traction in the Magento follower community. With third co-founder Bart Roszkowski joining later, the trio officially launched the tech startup in 2021.
In October 2021, Vue Storefront raised $17.4 million in Series A funding, one of the largest amounts in Polish startup history. Now with over 10,000 GitHub stars , Vue Storefront is in the top five eCommerce projects on the software development platform. 
In the meantime, Filip has emerged as an international expert speaker on eCommerce web development and performance, with his success as company CTO resulting in his appearance on Forbes Poland's 30 under 30 list .
Read more about Filip's new role in our blog .
For more information, contact Rob Szmigielski, Head of Communications, on +48 570 054 990 or rob@vuestorefront.io.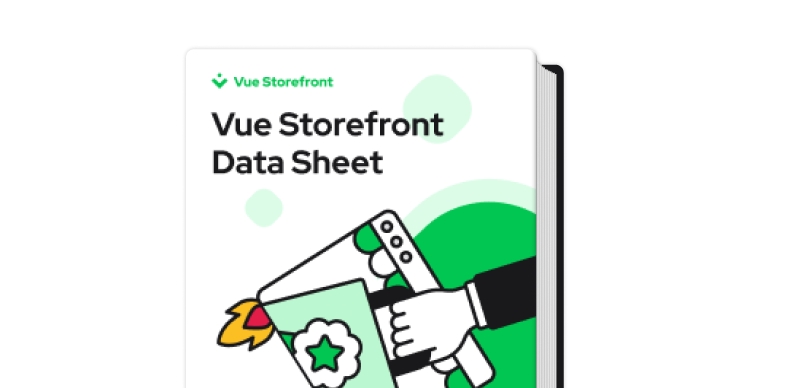 Vue Storefront Data Sheet
This datasheet provides an introduction to Vue Storefront's approach to building headless commerce Frontend as a Service