It's Time to React!
Sign up and be the first to learn about the exciting product release coming on 28th of March. You will learn how to:
Break free from slow legacy tech and go composable with a market-proven stack

Supercharge commerce experiences and drive revenue faster

Develop fully customizable websites at a fraction of the cost and time
Can't wait for your REACTION

Vue Storefront Team is working on a big release that will enable you to create fully customizable, lightning fast eCommerce websites from the get go much quicker and cheaper. Sign up for details, and get to know about the release first.
You can't miss THIS product update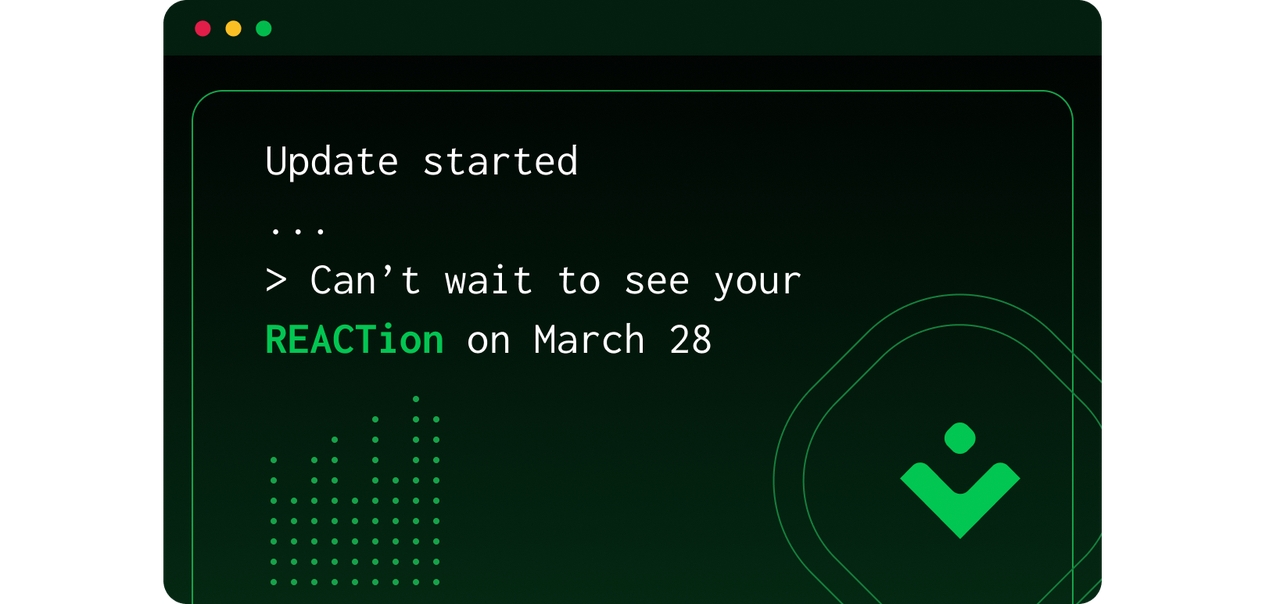 Frontend as a Service for Composable Commerce
Vue Storefront is a Frontend as a Service that delivers custom storefronts at the fraction of cost and time, and with lightning-fast page loads to achieve better conversion rates and higher revenue.