Events
Take a look at upcoming Vue Storefront events, webinars, industry shows and Live Hangouts.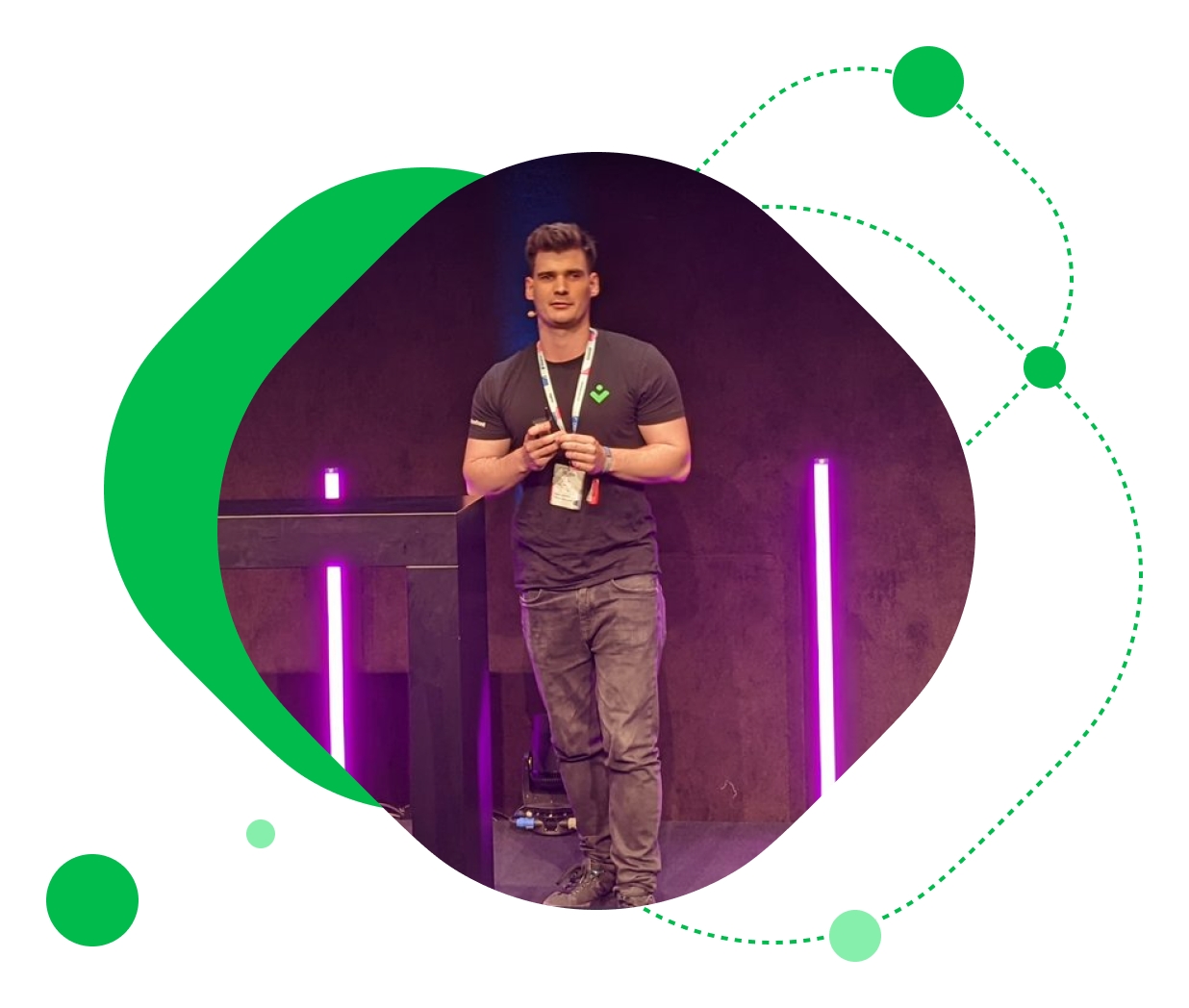 Upcoming Events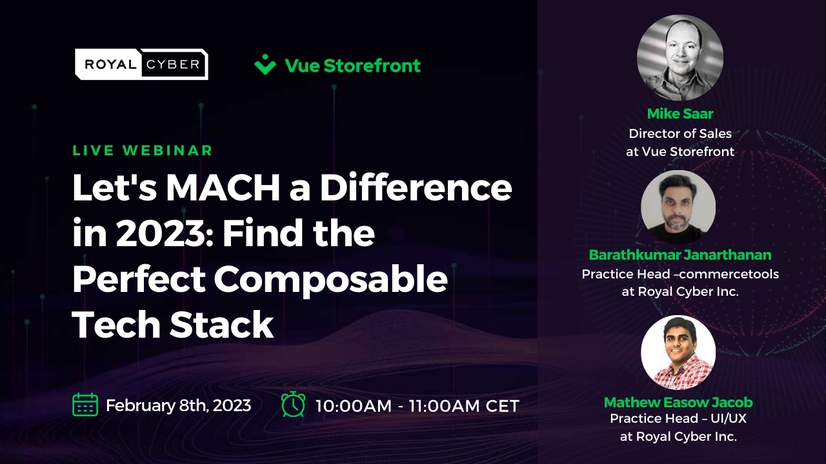 February 8, 2023
Live Webinar: Let's MACH a Difference in 2023: Find the Perfect Composable Tech Stack
Tune into this webinar with Royal Cyber and Vue Storefront experts to learn how using this eCommerce technology can help businesses develop a feature-rich solution for customers while creating a niche tech-stack for the functionality of the business.
REGISTER NOW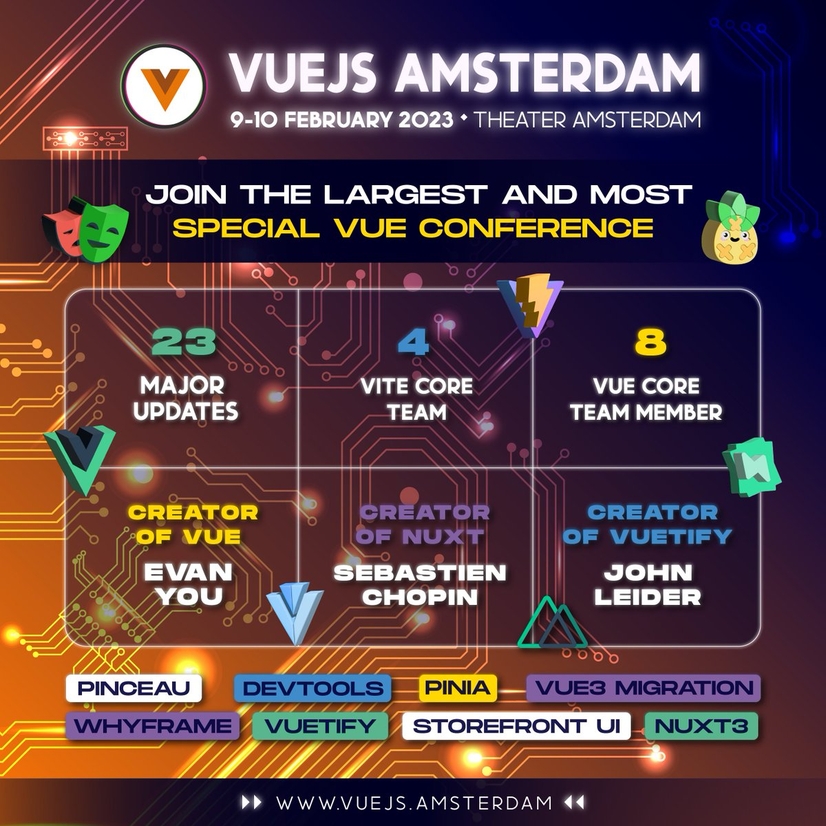 February 9, 2023 - February 10, 2023
Vuejs Amsterdam 2023
The Road to Vuejs Amsterdam 2023 begins. Join the Vue Community event of the year on 9th & 10th February and receive all important Framework Updates and key releases by Core Team Members and Library Authors.
Join Now
Ready to dive in? Schedule a demo
Get a live, personalised demo with one of our awesome product specialists.