Console
Streamline your frontend hosting with easy cloud environment management and monitoring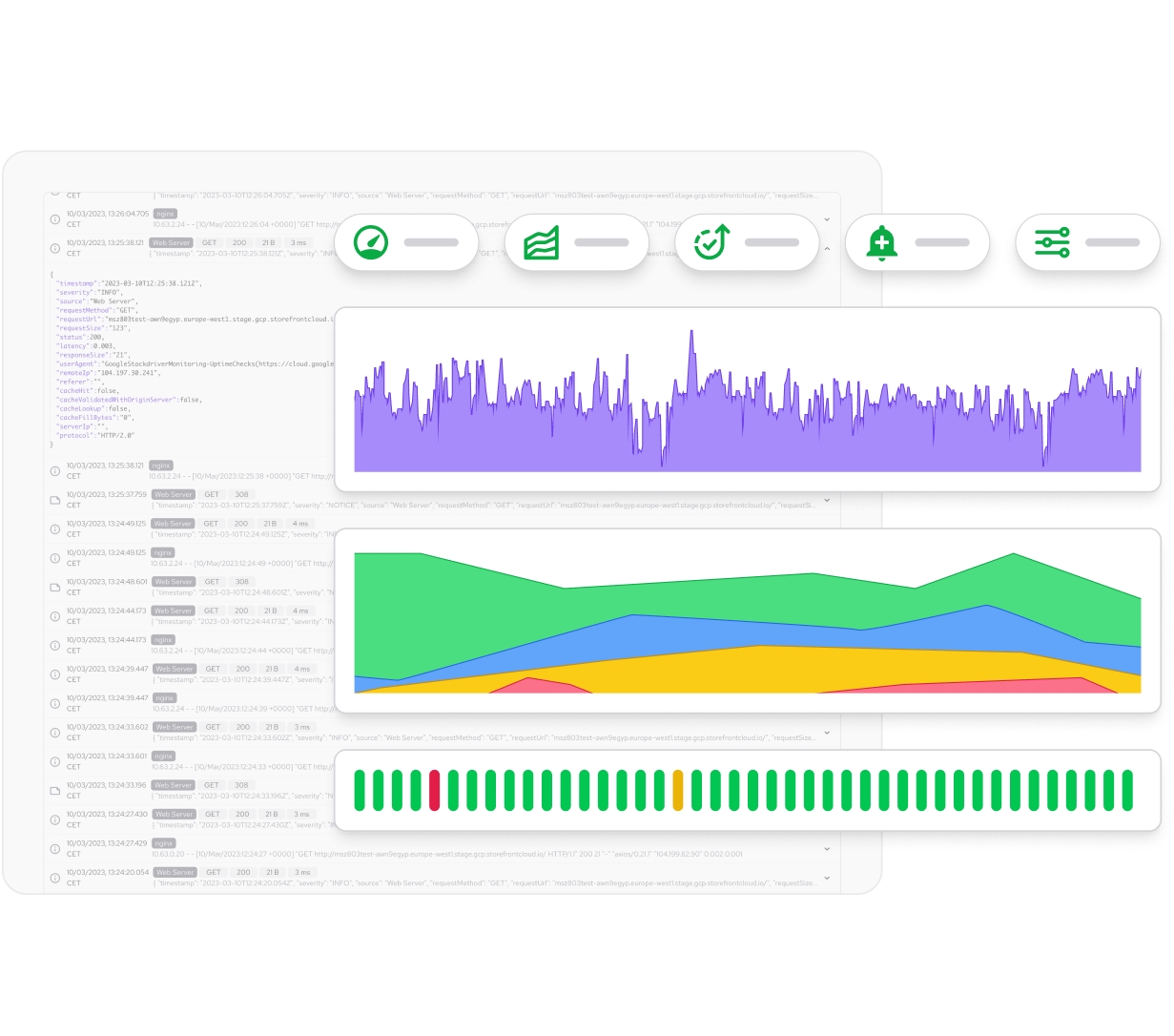 Frontend hosting management and monitoring in your hands
Ensure top-notch data protection and better web performance with your new admin tool to manage frontend hosting
Achieve better time to resolve
Ensure seamless work of your storefront by tracking key metrics like CPU or memory usage. Prevent issues or get notified immediately in case of downtime.
Drive website performance
Optimize website performance with detailed logs to detect patterns in website traffic and usage that could affect productivity.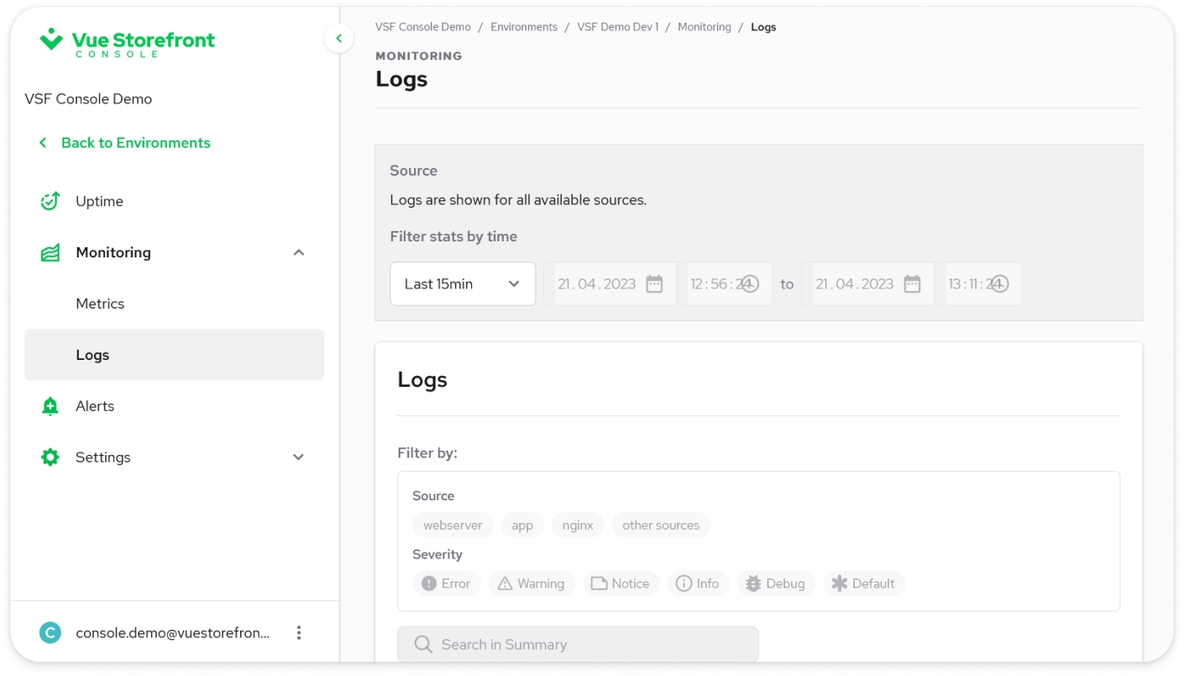 Handle security incidents
Identify and investigate security incidents like unauthorized access attempts or malicious activities faster with advanced Console records.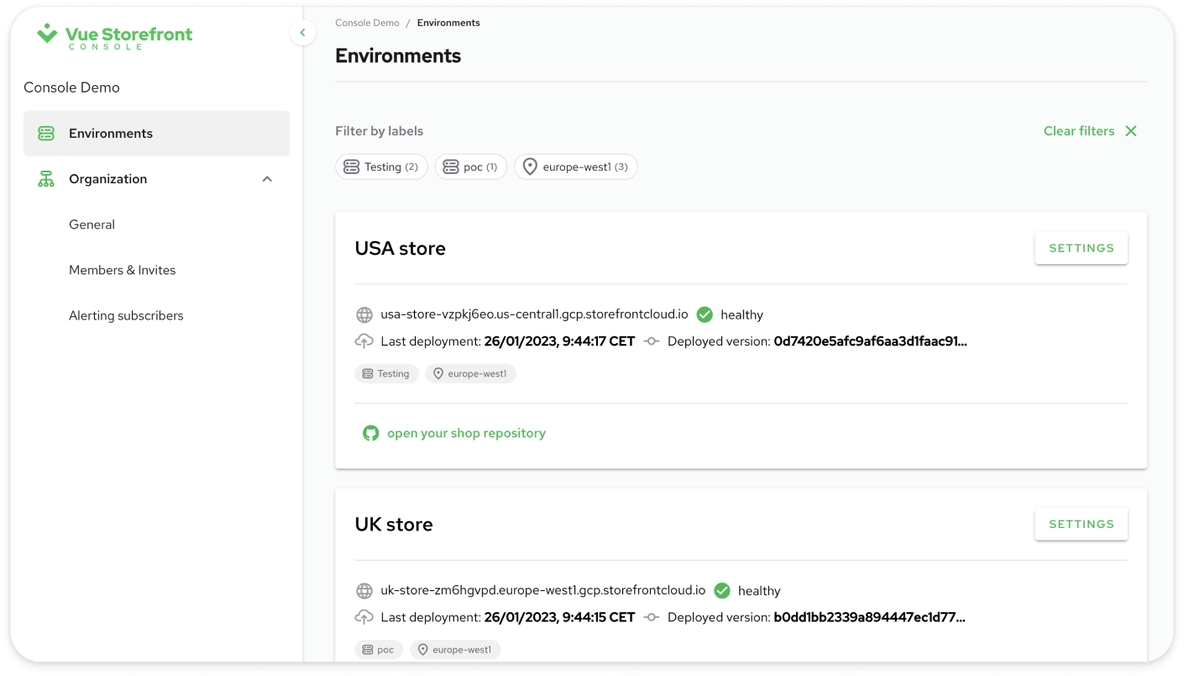 "Crafting a robust infrastructure in the composable commerce realm is no easy feat - it's a maze of complexities and challenges. Vue Storefront Console solves this by taking charge of the infrastructure, freeing you up to focus on the bigger picture. By simplifying the management of even the most complex composable setups and providing unparalleled insights, Vue Storefront Console empowers you to take on the challenges of commerce with confidence."
Console Core Functionality
Keep Your Frontend Cloud Hosting in Check with Ease
Frontend cloud hosting

Manage your environments in the Vue Storefront Cloud with a few clicks in one place. Enable your environments with CDN or add custom domains, get advanced user management, and more.

Uptime monitoring

Keep frontend hosting on the radar with accurate visualized uptime statistics. Cut your resolution time by getting automated alerts in case of downtime.

Alerting

Use the Console to create three alerting policies: uptime, HTTP 5XX, and HTTP 4XX. Manage lists of email alert recipients effortlessly.

Monitoring

Drive website performance and ensure complete security with real-time visual analytics for Response codes, Request latency, Memory usage, and CPU usage.

Logs

Use a detailed record of all server and website activity in the form of logs to make frontend hosting safe and transparent.