Zenith Watches
A renowned Swiss luxury brand launched 7 online stores in three months with Vue Storefront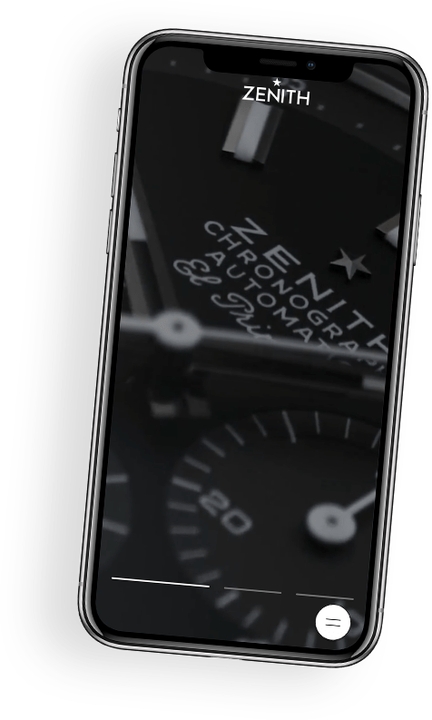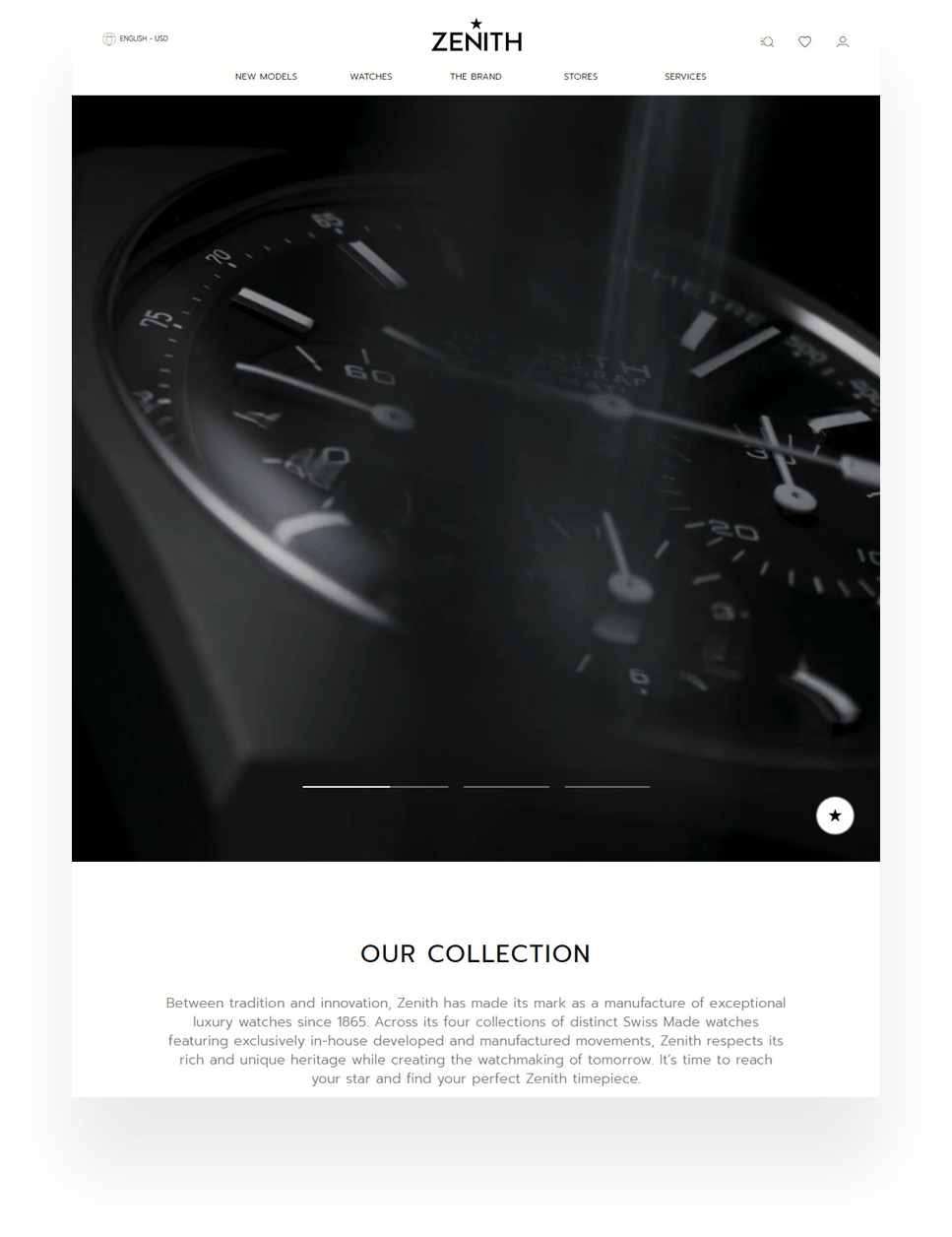 Results
Stores launched in 3 months
About Zenith Watches
Zenith , the well-known Swiss watchmaker founded in 1865, had predominantly operated through traditional sales channels, much like many other luxury brands. However, it recently made the bold decision to fully embrace the potential of online shopping. As befits a high-end household name, it was imperative to provide an impeccable customer experience.
The Challenge
In the eCommerce industry, even though the potential was undeniable, luxury brands had been cautious about embracing it. They were concerned about 'dehumanizing' their business, as short social media videos or even the most sophisticated copy were not the most efficient ways to convey the value of their craftsmanship and materials. Moreover, a one-click transaction seemed to detract from the boutique-like ambiance they sought to maintain. Nevertheless, as shoppers shifted online, luxury companies had no choice but to follow suit, and the COVID-19 pandemic accelerated this transition. Non-essential brands were hit hard by lockdowns and the general decline in consumer optimism, leading many prestigious brick-and-mortar stores to close. Companies had to adapt their business strategies to meet their clients where they were.
Zenith's website was previously powered by Magento 1 but did not offer purchase capabilities. With official support for Magento 1 coming to an end, the company was forced to make a change. However, it saw this as an opportunity not just to migrate but to expand its business. In addition to migrating to Magento 2, the company made the strategic decision to provide its customers with innovative shopping capabilities.
‍
The agency tasked with getting the job done was WIDE , and the assignment was far from simple. Zenith's online image had to match its real-life reputation, which meant more than just adding basic sales features to the website. WIDE was expected to deliver a future-proof platform tailored to the international brand's requirements, enabling the presentation of rich content, seamless integration with third-party services, and readiness for future innovations.
Solution
With all of this in mind, the direction became clear. A decoupled architecture appeared to be the only way to realize this concept, ensuring quality and performance in data exchange between the e-commerce backend and visitors while also safeguarding future development. With an API-oriented system, the addition of further business-focused services or the reimplementation of existing ones would not compromise system stability at any point.
‍
Vue Storefront , while not the only option, played a pivotal role in the desired platform. It served as a headless front-end that seamlessly integrated all the other components. This was one of its most significant advantages, among others. Vue Storefront offered PWA features, comprehensive support for Magento 2 with native server-side rendering (SSR), and a mobile-first approach with limitless customization possibilities.
Vue Storefront thus offers us a pertinent response to the problems related to frontend solutions. By offering both client-side and server-side (via VueSSR) rendering, it enables us to focus our efforts on the overall performance of the site.
Ghislain Flandin
CTO, WIDE
Results
Stores launched in 3 months
Ready to dive in? Schedule a demo
Get a live, personalised demo with one of our product specialists.