Winkelstraat.nl
Winkelstraat.nl's way to flexibility and high business performance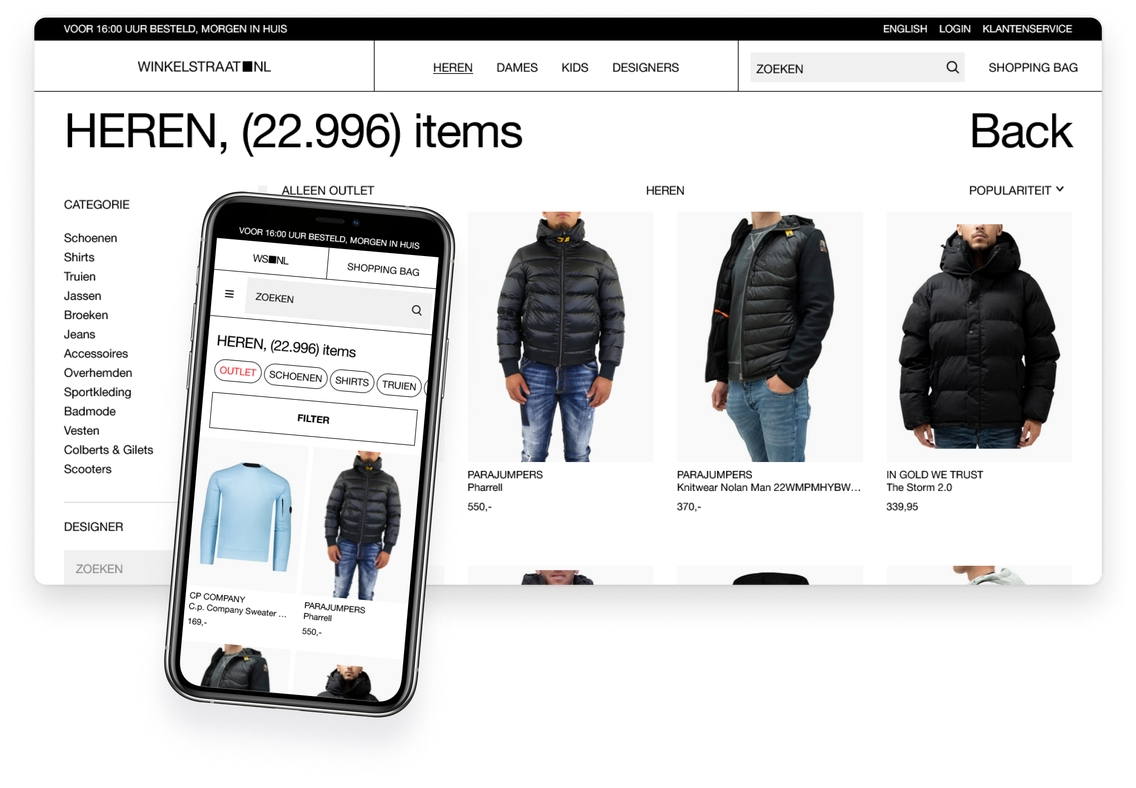 About Winkelstraat.nl
Winkelstraat.nl is the largest luxury fashion marketplace and community born and raised in the Netherlands. It gathers over 300 boutiques and brands spread across Western Europe under one roof to make them closer to a Millenial and Gen-Z audience. The company is growing owing to 45 employees doing their best to make Winkelstraat.nl highly scalable and performant.
‍Winkelstraat.nl used Magento 1 as a base of its commercial activity. But when the management faced the end of the platform's lifecycle, there were no doubts - the company decided to move forward with Magento 2. 
"The whole tech team is currently involved in the decision-making since we don't have a large department. There are only six people, but each has a solid background and creative vision. So we take every opinion very seriously. We come together to make a final decision on what our commercial and technical stack will look like." 
Joost van der Veer
CEO & Founder, Winkelstraat.nl
On the other hand, the company strove to become less dependent on Magento and choose a different solution to set up the frontend part. Winkelstraat.nl decided to start its composable commerce journey. That way, they wanted to achieve better performance and flexibility and ensure faster Time-to-Market. 
"Using Magento 1, development of the frontend and the backend were intertwined and meant that all frontend releases needed to happen with the backend. It increased the release time due to requiring the backend to be ready to deploy. Updates to one meant updates to the other. It was one of the main reasons we chose to decouple the frontend and backend."
Iain Croll, 
Head of Product, Winkelstraat.nl
To turn the idea into reality, the company started looking for a solution that could satisfy the above demands and provide developers with a user-friendly environment.
"We searched for a proven tool for frontend creation to become more scalable, decrease development time and ensure a shallow learning curve for engineers. Winkelstraat.nl had a couple of options. But after a deep investigation, we found an ideal candidate. It was a Vue Storefront."
Joost van der Veer
CEO & Founder, Winkelstraat.nl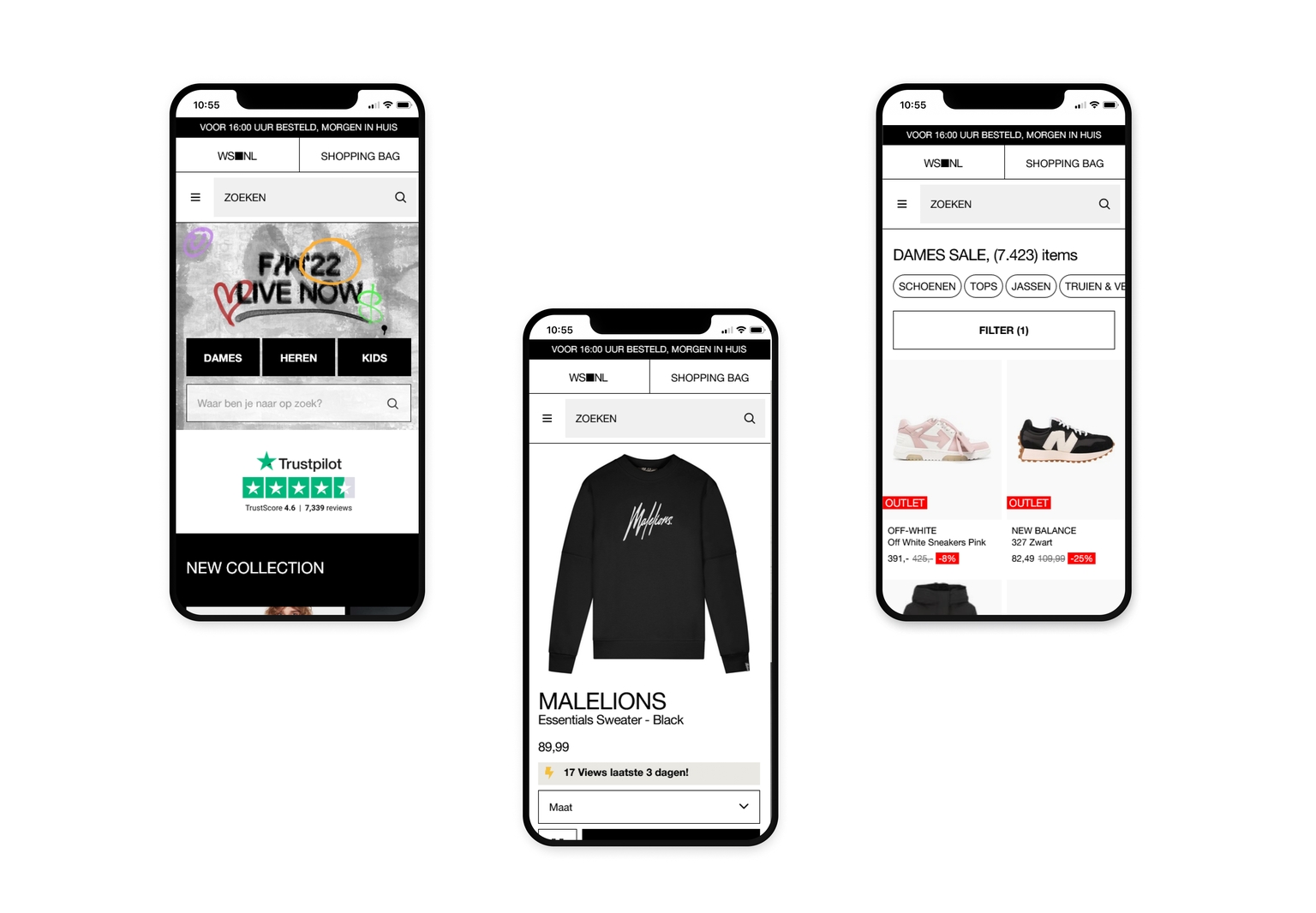 Solution
Consequently, Winkelstraat.nl opted for Vue Storefront for its ability to speed up Time-to-Market, provide businesses with the desired flexibility, and the entire toolkit for scalable frontend building.
"We needed an enterprise-oriented and high-performance platform. Sure, our company is not an enterprise yet. Still, we have a significant amount of orders. So it was crucial to work with the framework that gives all opportunities for creating a scalable frontend." 
Joost van der Veer
CEO & Founder, Winkelstraat.nl
With Vue Storefront, the Winkelstraat.nl team achieved a shallow learning curve because developers had relevant experience with Vue.js. It allowed them to roll out their frontend much faster and ensure a convenient developer selection process. 
"As our developers already knew Vue.js, it was easy for them to pick up Vue Storefront. Creating templates in Vue Storefront was particularly easy, and even other integrations, whilst more complex, did not take more than a few weeks to learn and understand. We have a new frontend developer starting, and we did not consider requiring specialists to have Vue Storefront experience as we knew it would be easy for them to learn."
Iain Croll, 
Head of Product, Winkelstraat.nl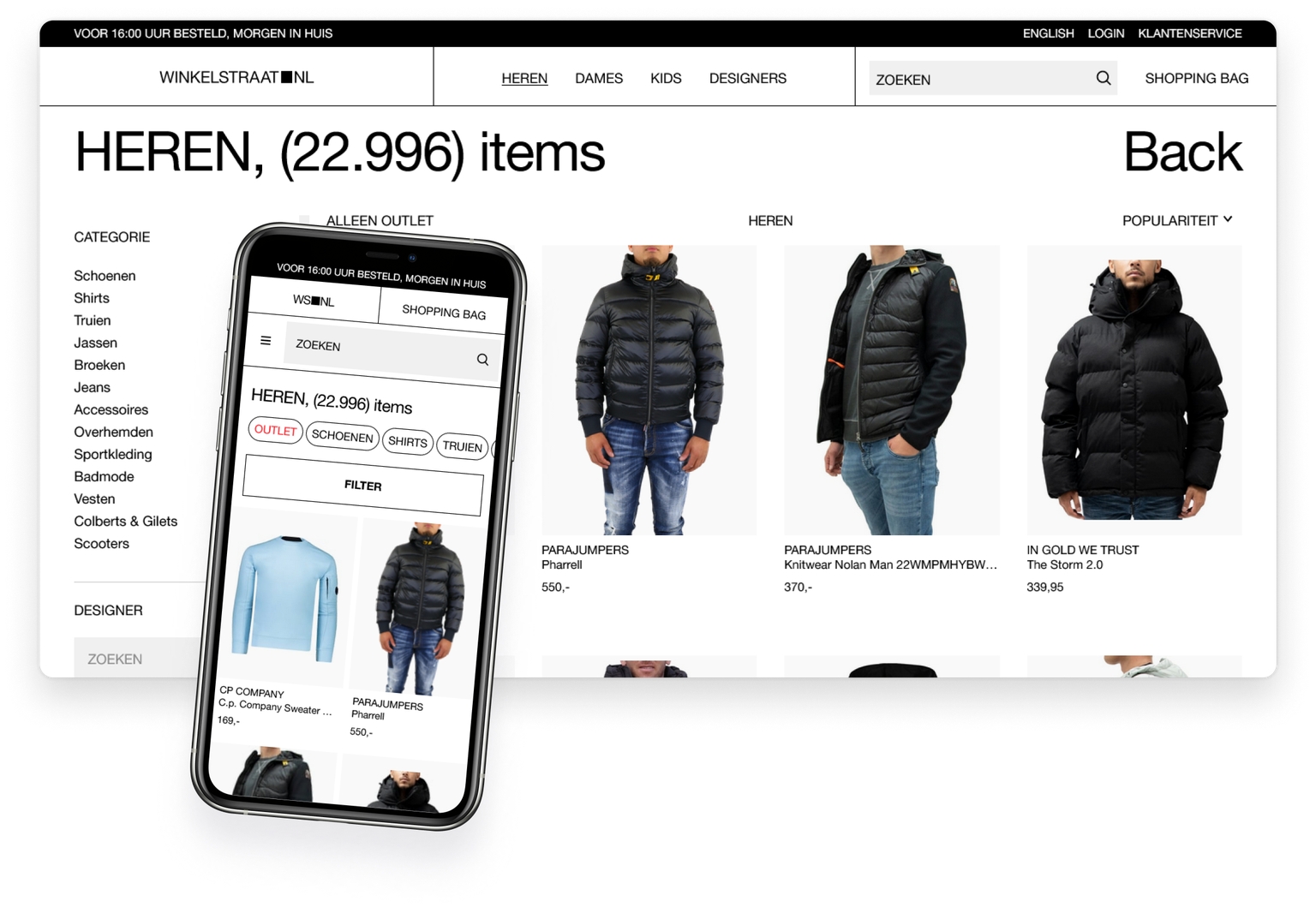 Empowered by Vue Storefront capabilities, the company set up a performing frontend on a tight schedule, cutting development time and costs. 
"We loved the Vue Storefront's out-of-the-box integration with Magento. It was one of the main reasons we chose the framework. It took a couple of days to design the basics, we made some customization, but the entire fundament is good. With Vue Storefront, we could move pretty fast. It's awesome because retail is very dynamic, so we had to roll out a high-quality result as fast as possible. Working with Vue Storefront helped us improve web performance, optimize development processes, maintain and improve the frontend efficiently."
Joost van der Veer
CEO & Founder, Winkelstraat.nl
Results
The composable commerce initiative was a success. When choosing Vue Storefront, Winkelstraat.nl also chose:
a flexible and user-friendly development environment
unlimited frontend scalability
faster Time-to-Market
reduced development costs
high conversion rates
better business performance 
"Regarding scalability, we have not yet hit a limit. We worked closely with the Vue Storefront team during our busiest period of 2021, Black Friday, to ensure that we did not encounter any problems. It turned out our abundance of caution was unnecessary as we did not encounter any issues with the frontend."
Iain Croll, 
Head of Product, Winkelstraat.nl
Ready to dive in? Schedule a demo
Get a live, personalised demo with one of our product specialists.