Thomas Kent
A UK-based clock manufacturer achieves a 54% faster page load time and 77% higher conversion rate with Vue Storefront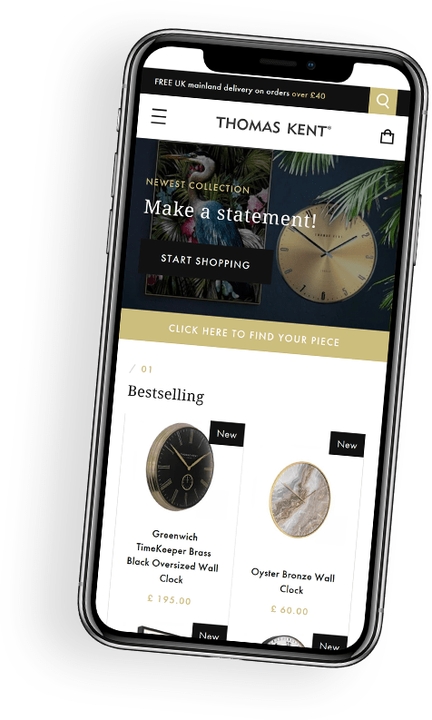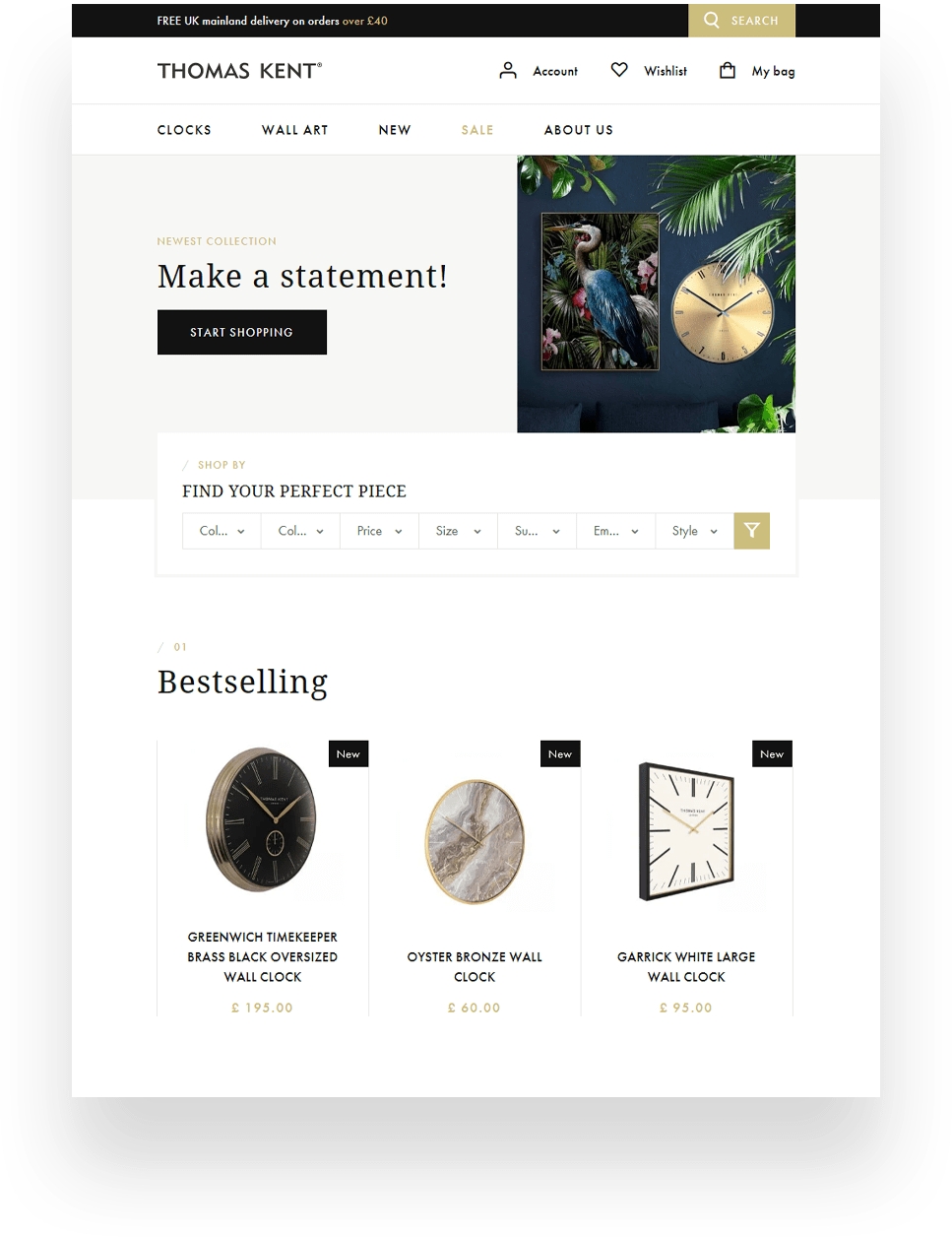 Results
Higher revenue from organic traffic
About Thomas Kent
Thomas Kent is a British watch manufacturer known for producing stylish and contemporary timepieces. The company, founded over 40 years ago, offers a range of wall and mantel clocks as well as wristwatches that combine traditional craftsmanship with modern design sensibilities. Their watches are often characterized by elegant and minimalist aesthetics, making them suitable for both casual and formal occasions.
Despite its association with classic styling, Thomas Kent is very up to date when it comes to digital technology. In the beginning, the company was focused solely on B2B sales, both offline and online, but it decided to expand its reach by launching the B2C online platform in 2016.
The Challenge
Thomas Kent needed to add features giving it the flexibility to manage the site more easily, particularly with regard to promotions and special offers. Taking a more mobile-first approach was also a factor that made the company decide on making the transition.
To sum it up, Thomas Kent was aiming to:
Grow mobile traffic
Improve page load time speeds and a reducing bounce rate
Deliver a more satisfying, native-like experience to mobile device users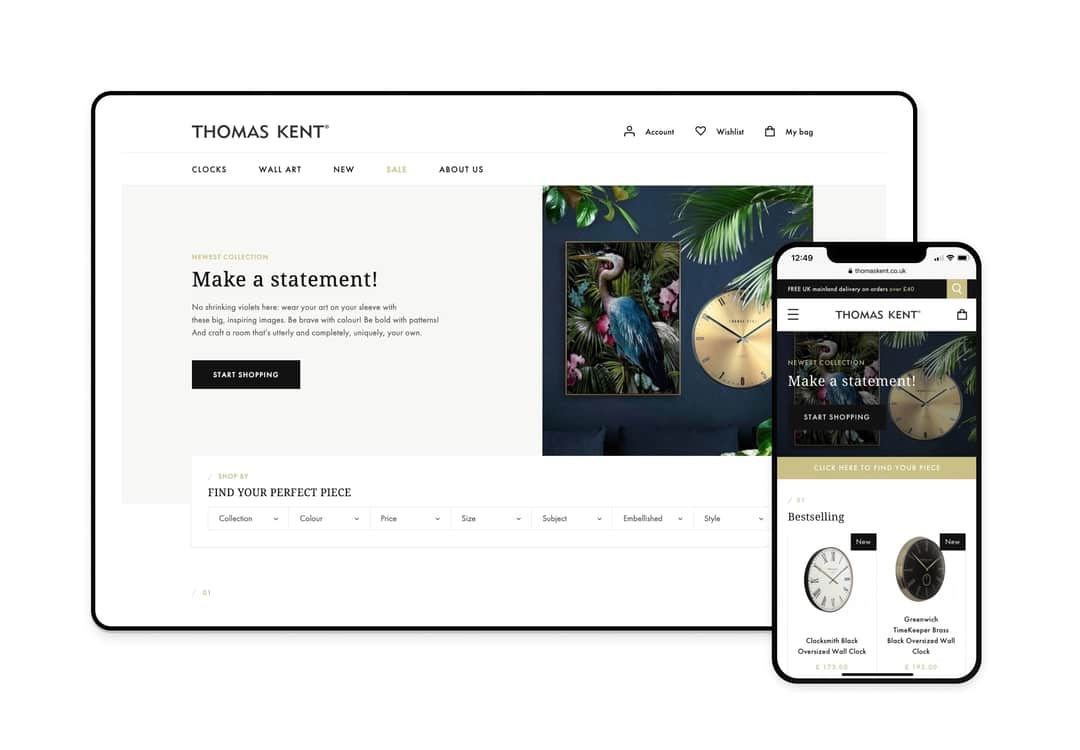 Solution
Magebit , the eCommerce agency that was tasked with getting the migration done, believed that PWA (Progressive Web App) was the right direction. As a future-proof solution in eCommerce and an evolution of responsive web design, it was an evident choice. However, deciding on the specific tech stack required deeper consideration. Vue Storefront stood out among the competitors, mainly due to its open-source nature and the vibrant community engaged in its development.
"Vue Storefront, like Magento, is community-based, meaning that if we need something there, will always be somebody that could help with advice. This speeds up the development process and improves the end result. Also, it is nice to see that some of the critical components are realized from time to time by other agencies."
Arturs Kruze
CEO, Magebit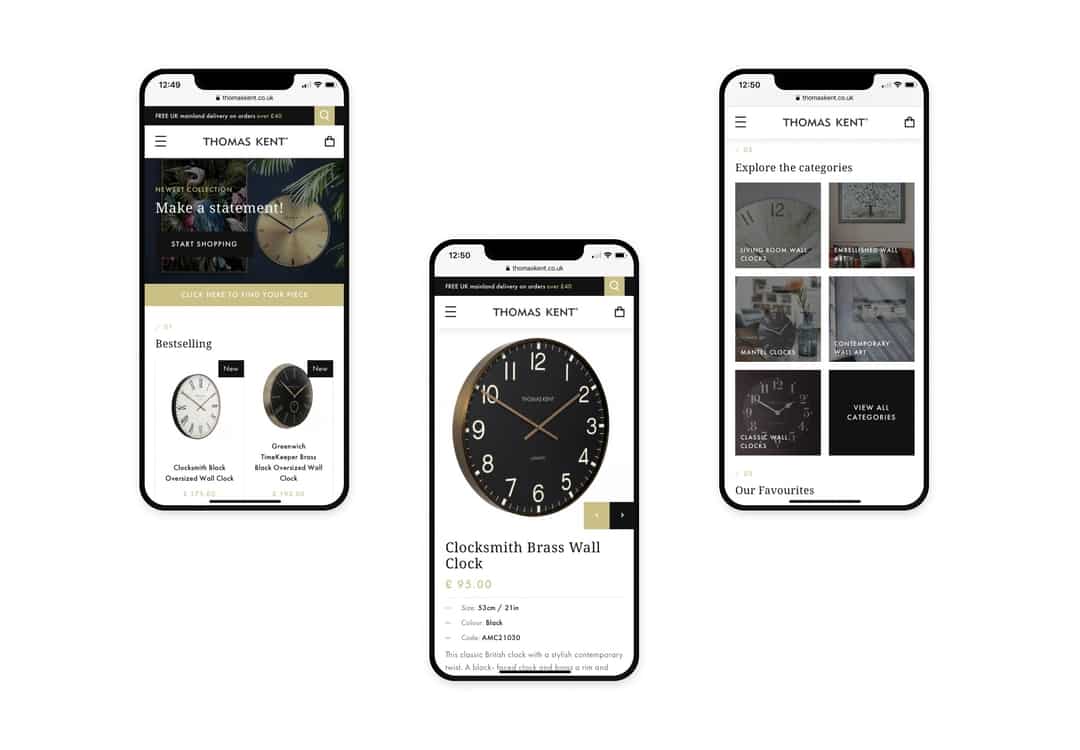 Results
Vue Storefront proved to be a great boilerplate for the Thomas Kent new website. Based on it, Magebit's developers were able to write the lacking components or functionalities and add them to the existing ones. The customization possibilities were almost limitless.
Higher revenue from organic traffic
Ready to dive in? Schedule a demo
Get a live, personalised demo with one of our product specialists.