Garten-und-Freizeit
PWA as a way to boost organic traffic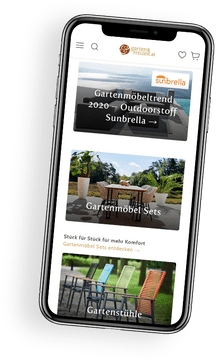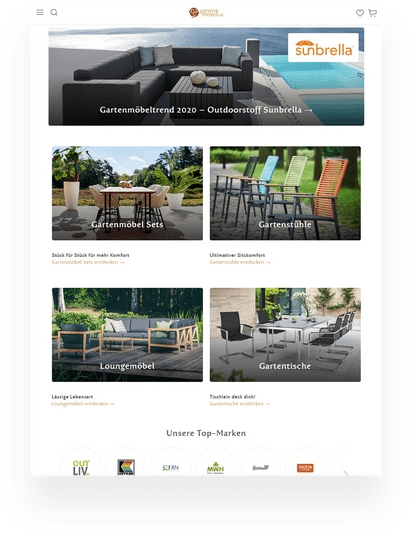 Raumschmiede, which sells high-quality outdoor furniture, faced a difficult moment to change the eCommerce technology that would allow it to maintain a double-digit growth rate.
About Garten-und-Freizeit
Garten-und-Freizeit is the eCommerce platform of Raumschmiede, the company founded in 2005 that now is a German leader in selling high-quality garden and leisure furniture. Raumschmiede, a premium partner of well-known brand manufacturers such as Kettler - apart from eCommerce entity, has an extensive physical representation. The locations in Heubach and Kiev support the Bavarian center in Genderkingen, all logistical operations are carried out in Poznan, Poland, and at the office in Genderkingen, and the main headquarter is in Genderkingen, in Swabia, where is also a large sales exhibition.
Vue.js with which Vue Storefront was developed was one of the main reasons why we decided to use Vue Storefront in the end because our partner agency Team23 already had experienced developers in Vue.js and therefore, the entry was at least more comfortable to handle. Not to mention that Vue Storefront is free through open source and has a large community that wants to bring the product itself further forward and make regular improvements that you can benefit from.
Peter Gierak
Product Owner Raumschmiede GmbH
The Challenge
Raumschmiede, which achieved gross sales of more than 60 million euros last year, is however focused heavily on eCommerce. Until 2019, Raumschmiede had been running several online shops Garten-und-Freizeit.de/.at, Betten.de/.at, and Piolo.de, but then they were united under one roof. The number of individual customer orders increased then from almost 130 000 to more than 150 000.  The company started to look for a way to secure and speed up growth and realized that changing tech stack is inevitable. The new one needed to deliver superb UX while taking care of handling complex business logic. Raumschmiede's offer, apart from over 30,000 different products, includes consistent, individually tailored customer service.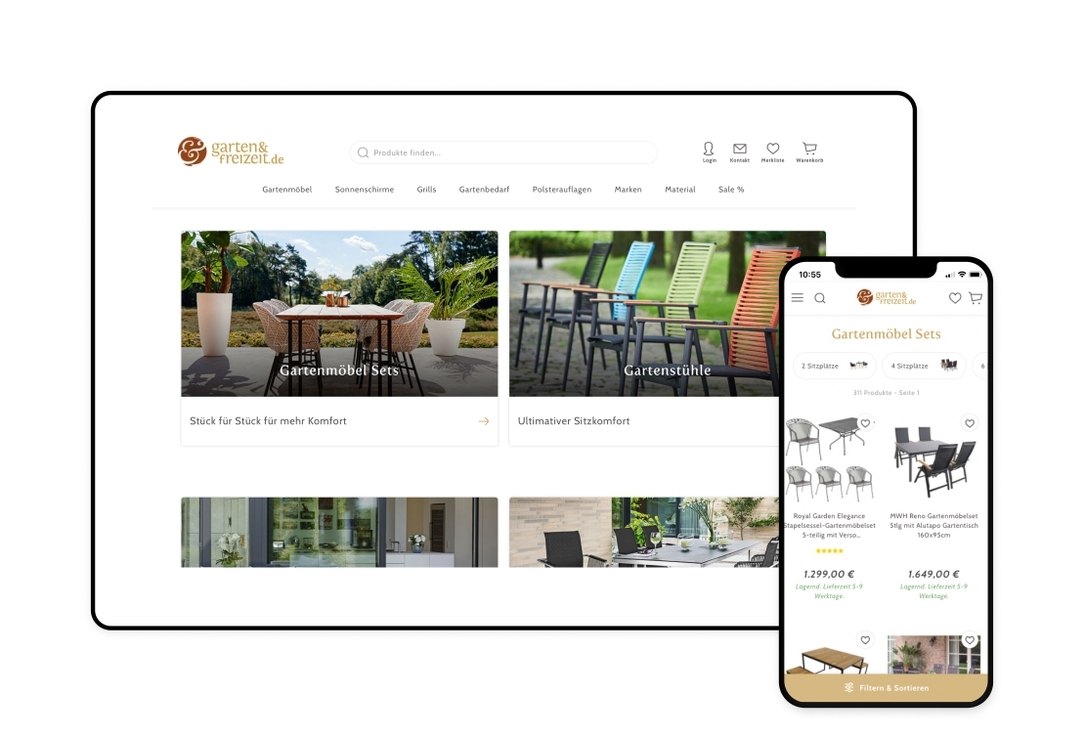 Solution
Progressive Web App was the first choice for Raumschmiede as the company recognized it as a cutting edge technology able to deliver the promises of such as fast loading and runtime, mobile-first approach, offline mode, SEO- and crawler-friendly, and platform-independency.  Choosing the right solutions didn't take much time. Vue Storefront, as a PWA storefront, had no real competitors at the time, especially the company was fond of Vue.js.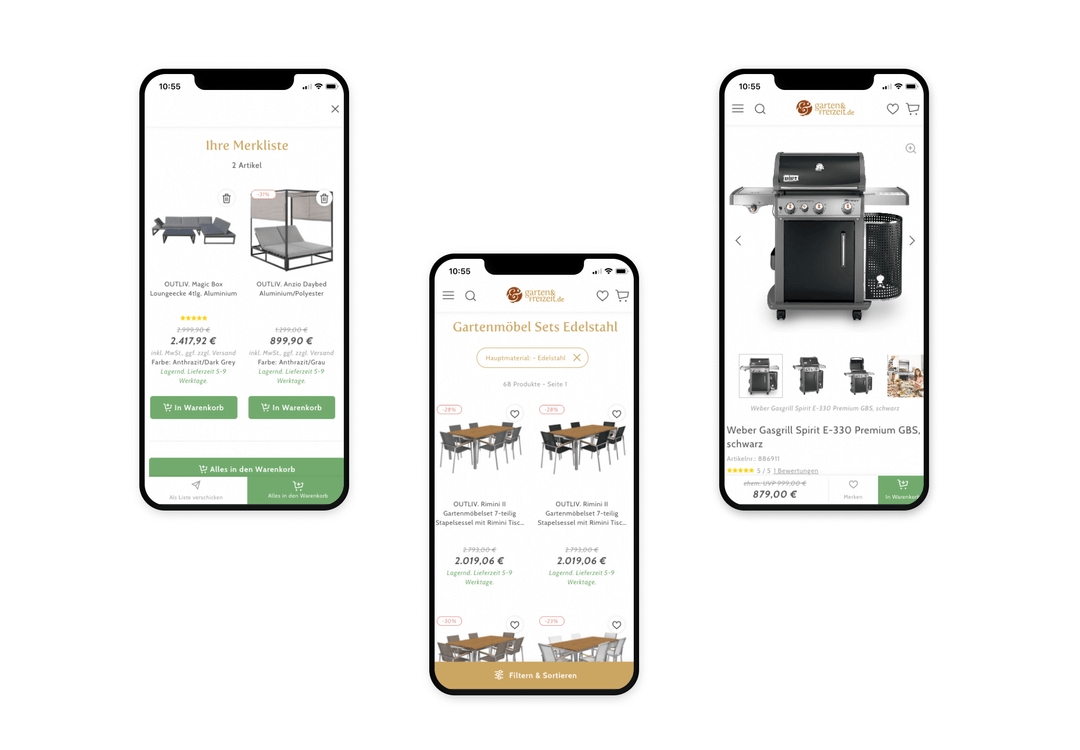 Active Monthly Users

+350%

Monthly traffic from organic search

+630%

Decrease in bounce rates

+39%
Ready to dive in? Schedule a demo
Get a live, personalised demo with one of our product specialists.