VS 1.2, Hackathon, Vue.js core team at our office, VoiceCommands.js

Piotr Karwatka
•
Today morning we released Vue Storefront 1.2. Congratulations to the team! Looking forward for Your feedback.
This release was focused mostly on the bugfixes and minor improvements.
New features
Docker support for vue-storefront
How to setup Vue Storefront on production docs added
Integration tests for Compare products added
Wishlist module refactored to the new core/api standard + unit tests
Quite a lot of bug-fixes and minor refactors provided by our super-cool Community
Hackathon
This Friday (3rd of August) — Snow.dog is doing an Official Vue Storefront Hackathon in Poznań + Remotely. The same day in the evening (5:30PM) we'll be having an official Hangouts with the Core Developers team!
Here's the schedule:
9:00–9:30 — Kick off and presentation about most important issues 9:30–13:00 — Coding 13:00–14:00 — Lunch break 14:00–17:30 — More intense coding 17:30–18:00 — Livestream on YouTube with the core development team 18:00 — Beer + networking
The core front-end team will be available for questions on the Slack channel. Just use this invite link .
Vue.js team at the Vue Storefront office
It was a honor that we could supported Vue.js core team, coming to our town — Wrocław — for a intensive weekly long product sprint. The team have worked from our office and seemd to have pretty good and productive time while there! :)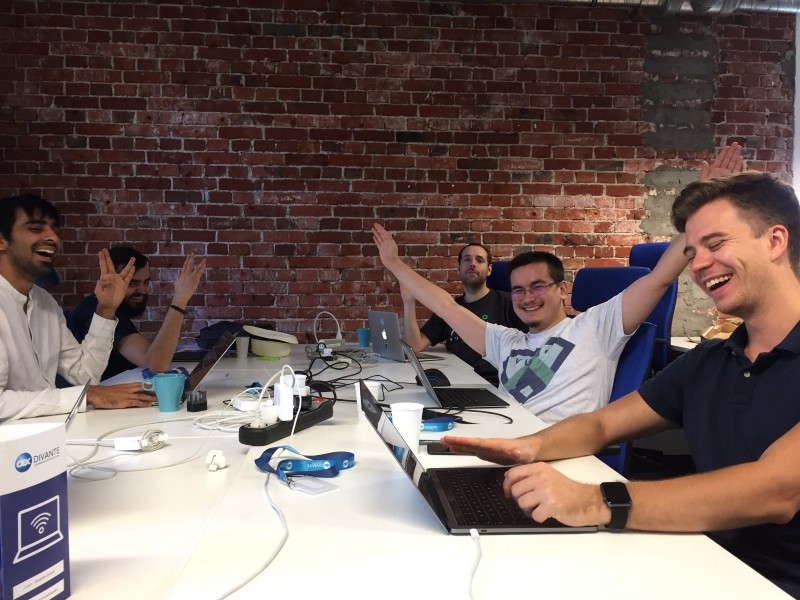 Filip from the Vue Storefront Core team helped with some contributions as well!
VoiceCommerce.js
Yet another cool module for Vue Storefront. This time Upside labs team have enabled the Amazon Alexa and Google Echo users to do some Vue Storefront shopping using Voice Commands!
Meet the team!
July, August and September are pretty active months to the VS core team. On the one hand we're pushing product really hard — adding new features and working on some production implementations. On the other — we're traveling a lot to be close to our community.
You can meet us on the following events next weeks:
Vue Storefront
Vue Storefront is a production ready, standalone Progressive Web Application storefront for ecommerce that works with any back-end (including Magento and Shopify).
Check out the official Vue Storefront website or its Product Hunt campaign to find out more and read some reviews. The core team is currently working on the next milestone; version 1.3 —  stay updated on GitHub .
Ready to dive in? Schedule a demo
Get a live, personalised demo with one of our awesome product specialists.