eCommerce Storefront: Definition for Businesses
Vue Storefront
•
When googling 'the meaning of storefront in eCommerce', you find most snippets explaining it as part of monolithic solutions that comprise the entire eCommerce platform from frontend to backend. 
The whole eCommerce platform you use is essential and valuable for your users and business. But we want to focus on the importance and value of your frontend as the visual and functional first point of contact with your target customers on your site.
This article will focus on the definition of an eCommerce storefront, the elements which increase its success, and the value that it brings to your business.
What is the eCommerce storefront?
eCommerce storefront is the presentation layer of your online store that interacts with online shoppers. Your frontend platform must tick all the right boxes for a generation of buyers who demand a personalized experience, the ultimate ease of use, and who do not like to wait.
Frontend is the most crucial aspect of your online business. It is where all marketing campaigns point to and is the first opportunity you have to entice and impress customers with your brand when they land on your site. It is an essential factor in their decision to purchase. 
Understanding the difference: Frontend vs. backend
The frontend (storefront) of an eCommerce website is the part of your eCommerce business that online shoppers see and interact with. 
The backend of an eCommerce website is the part that handles all the data, such as prices, promotions, product images, order details, and fulfillment. 
In short, the frontend defines how the online shopping experience feels, and the backend defines how it functions.
You can look at your frontend as the outcome of the data stored in the backend (products, prices, order details, customer information), presented in the most appealing way to your target market. It is why we often describe it as the client-side of eCommerce that engages the user with: 
Fonts and colors 
Image sliders 
Search bars 
Drop-down menus
Product detail pages 
Extra videos 
Advanced interactive features
So, let's further explore the meaning of storefront in eCommerce and how focusing on a high-quality frontend adds value to your customer experience, fulfilling expectations and positively affecting your revenue and ROI.
What must your eCommerce storefront offer?
Business users see the outcome of a bad frontend but don't always know that the frontend is the mechanism causing that poor performance (low speed, decreased mobile conversion, non-satisfactory SEO result). Your presentation layer must have tried and tested elements to remain competitive and relevant. 
Frontend is the key element that drives customer experience, which directly translates into increased sales. Therefore frontend is the most important part of the eCommerce technology stack. Now, let'sbriefly discuss a few of the fundamental features of successful frontends.
Great user experience
Every executive is prioritizing their customer experience digitally, and the frontend is the foundational component delivering that customer experience. Start there to supercharge conversion and speed.
K.I.S.S. (keep it simple stupid) is an adage that never goes out of style. There's no valid reason to sacrifice style to achieve simplicity and user-friendliness. In a recent Hubspot survey, 76% of respondents agreed that ease of use is the most critical factor when shopping online.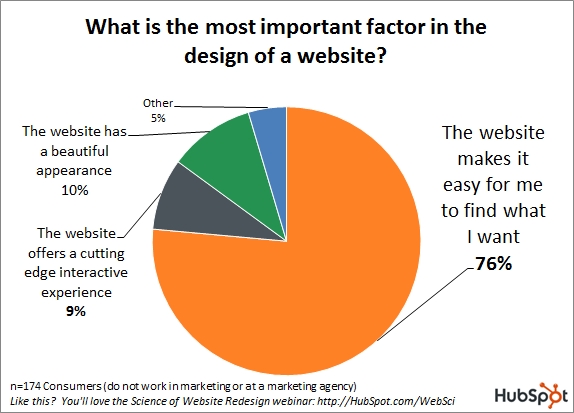 You often have mere minutes (if not seconds) to make an online sale. Ensure that the user experience provides well for this challenge by offering filters, categories, and the possibility to compare prices.
Excellent web performance for better UX and SEO results
The Google Core Web Vitals (CWV) update from 2021 uses page and image loading times as core ranking signals for websites. As eCommerce frontends rely heavily on high-quality images to sell their products, any website's performance is crucial.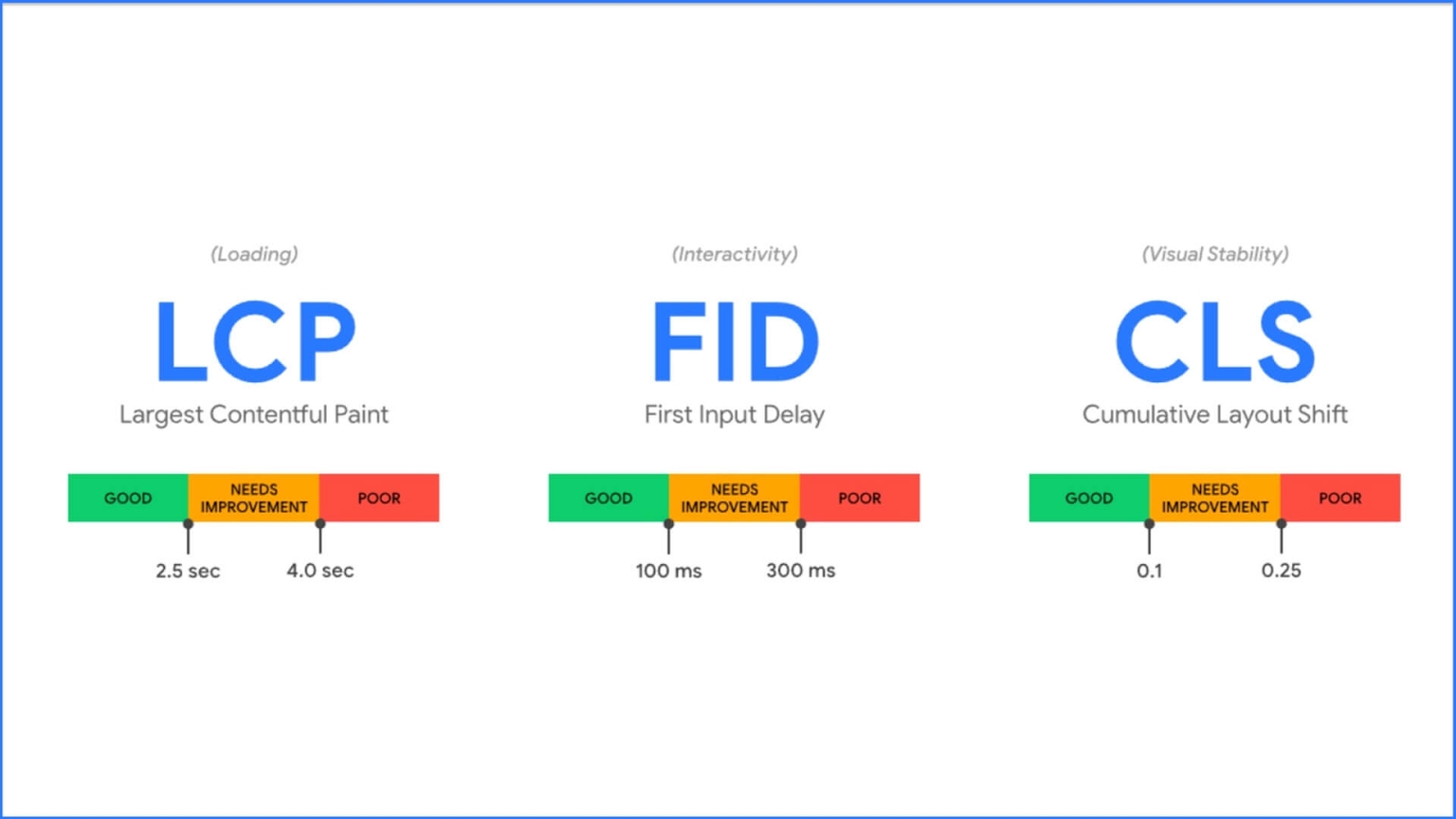 Besides optimizing for preferential Google rankings, eCommerce consumers value speed when shopping online. A recent study conducted by Portend determined that obtaining the best eCommerce conversion rates requires a page load time of 0-2 seconds. Each second of load time longer than that decreases website conversion rates by 4.42%.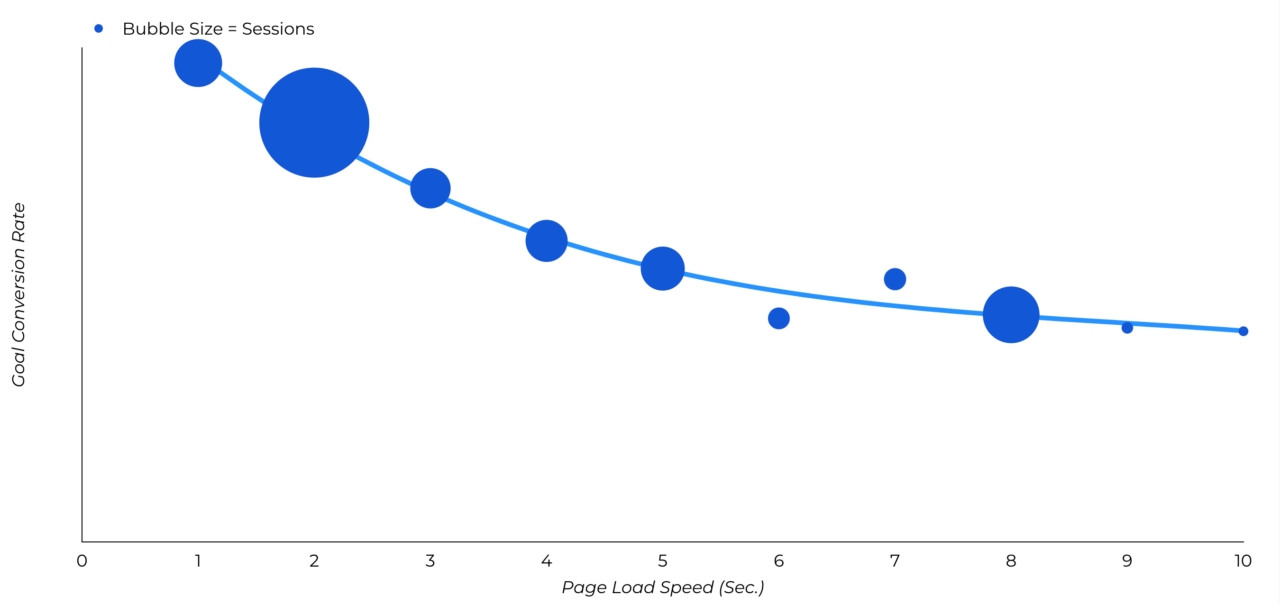 We all live in a mobile, customer-centric digital economy, where customer experience (CX) drives commerce. In this world, performance is more critical to your customers than ever. 
Deloitte study in 2020 showed that the probability of bounce increases by 90% as page load time goes from 1s to 5s. Even a 0.1s change in load speed can impact every step of the user journey, ultimately increasing your conversion rates. Deloitte reports that speed improvement of 0.1s translates into 10% more customer spendings. 
Read more about how to improve web performance .
Omnichannel possibilities
Omnichannel retail possibilities are an increasingly critical factor for success in eCommerce. As a merchant, you must address the consumer expectations of omnichannel buyer journeys on your storefront. 
Omnichannel provides a seamless shopping experience between a retailer's channels, whether a customer is on their mobile device, a laptop, or a browser. It provides a level of consistency that leads to positive customer engagement that naturally leads to retention.
Personalized shopping experience and customer journey
The customer journey happens on the frontend. It's best to consistently deliver unique experiences that you personalize for each customer.
This includes recommendations, special offers, and promotions on their favorite merchandise. A highly personalized shopping experience encourages customers to purchase from your store. 
High-quality mobile customer experience delivering high mobile conversion rates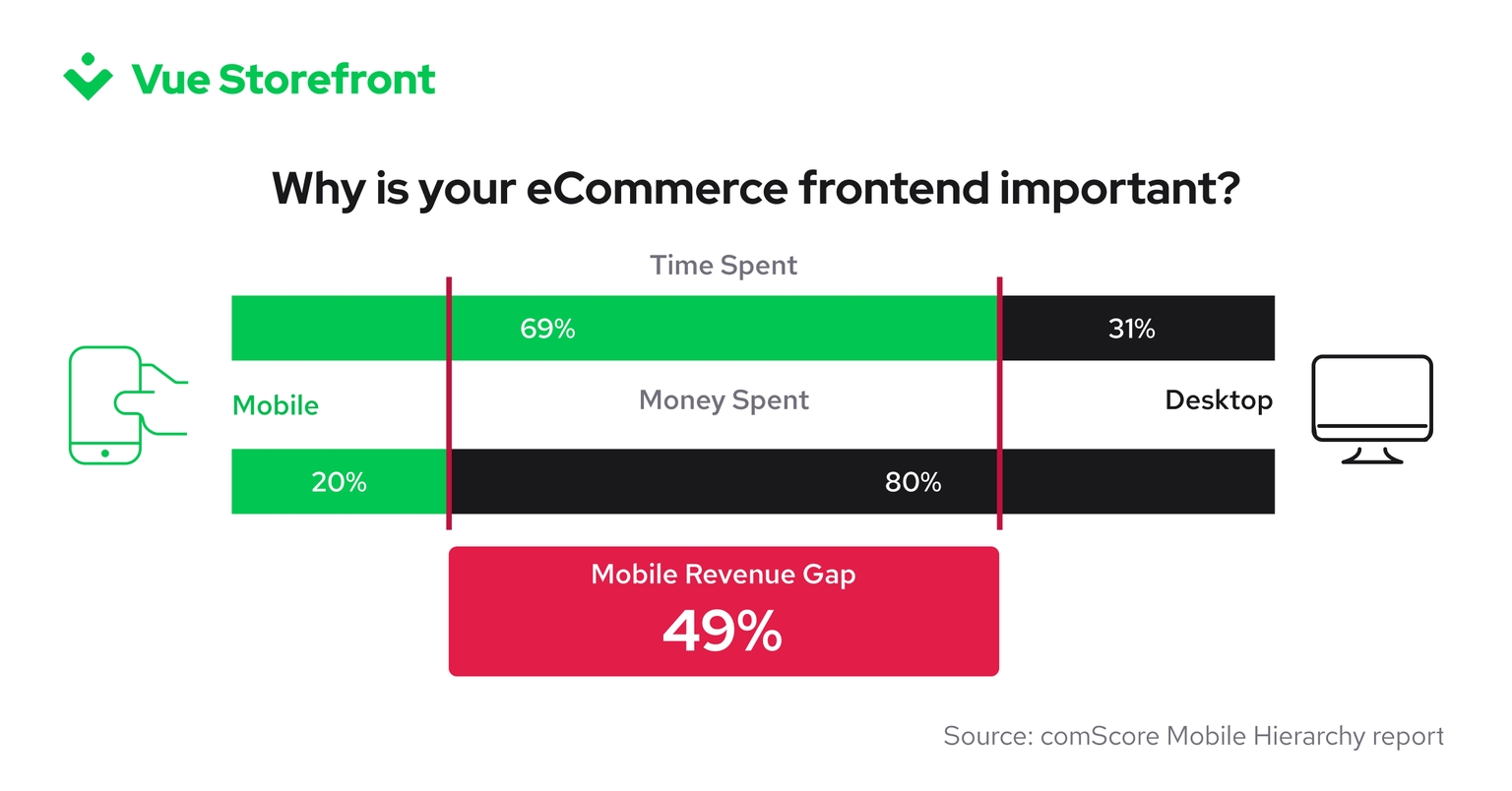 Apart from the Core Web Vitals, as discussed earlier, 2022 is the time to focus on the mobile-friendliness of your frontend.
Appealing content
Unfortunately, most merchants are experiencing a mobile revenue gap of at least 49%. Customers currently browse on mobile devices but opt for buying on desktop due to storefronts that are not well optimized for mobile.
High-resolution images and videos
Simply dropping one picture with a bullet list of why you believe customers must buy your product won't cut it in today's marketplace. Users want to engage with the product, zoom in, view various angles, and, if possible, even observe it in different environments.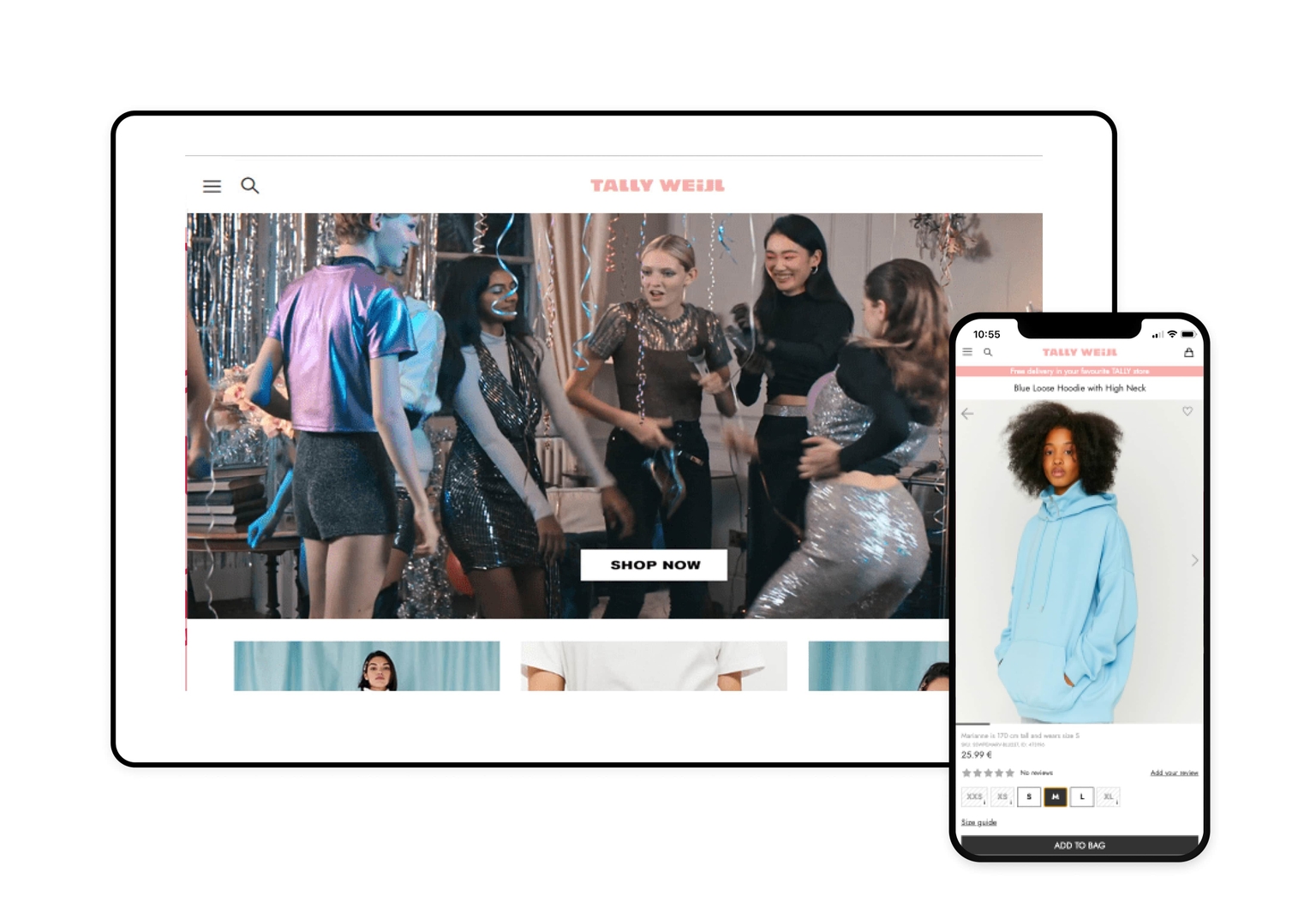 Using JPEG images of 800x800 or 640x640 remains your best option as they look best in small sizes. Optimized images are also a significant factor in your storefront's performance.
User-generated reviews
According to Search Engine Journal, around 95% of online shoppers read reviews before buying. Of those, 57% mostly only use a store with at least four stars.
Make sure you give your customers the option to add reviews and rate their experience by providing you with stars.
Added value
eCommerce is exceptionally competitive, and consumers are spoiled for choice. What separates you from your competition? Consider how much added value your brand offers besides delivering a user-friendly and intuitive experience, personalization, and an aesthetically-pleasing design.
Technical features to increase customer satisfaction could include a ' Click-and-Collect ' option. This offers consumers the freedom to take their time researching, comparing, and paying for their purchases online while collecting them from the store in person. 
It's a superb way to bridge traditional objections to online shopping without the opportunity to examine the products first-hand before taking them home.
The value of a high-quality eCommerce storefront
When analyzing the primary pain points raised by executive team members it becomes clear that much of what is going wrong is caused by the 'band aid effect'. This happens when the 'symptoms' are constantly being doctored without addressing the actual system that causes the symptoms—outdated and poorly performing frontends.
The 'symptoms' we refer to above can manifest as any, or all, of the following:
Low mobile conversion 

Poor web performance

Poor SEO results on the SERPs 

Poor customer experience
These metrics can be improved in one swoop by focusing on a high-quality storefront that is easy to maintain and places a strong emphasis on mobile UX and SEO metrics.
A recent study conducted by The Baymard Institute found that the most successful eCommerce storefronts engaged their visitors on average for 6 minutes, during which they visited more than 6 pages. Does your storefront offer enough engaging content to achieve this?
Customers can find you via many roads, but they all lead to your frontend. Make sure they easily find what they are looking for, and make the sale. Ensuring that your frontend is appealing to your target market and performing well on all the essential performance aspects discussed above is a golden ticket to increased success. 
Headless commerce decouples frontend and backend for better business flexibility
When searching for the meaning of eCommerce storefronts, the top spots on the SERPs are rapidly populated by descriptions of different headless commerce solutions. It explains why Forbes asked: 'Why is headless commerce getting USD1.6 bn in funding?' early on in 2021.
Gartner estimates that by 2023, 60% of mainstream organizations will list composable business as a strategic objective and will use an increasing number of packaged business capabilities (PBCs).
It's simply impossible for monoliths to stay ahead of the demands for more satisfying experiences made by users and developers in the eCommerce industry. Due to its 'composable' nature, headless commerce is fast becoming the best solution to these challenges.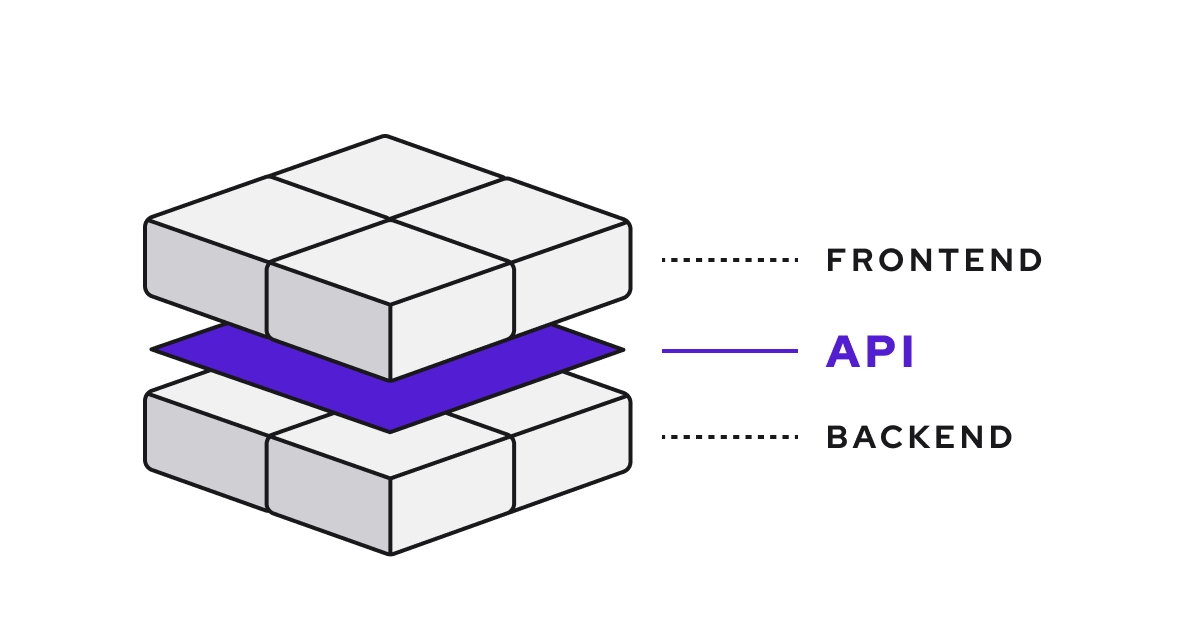 Headless commerce decouples the frontend and backend layer of the system and is based on the API-first approach. This enables merchants to choose from various 'best-of-breed' eCommerce solutions and integrate them with a Frontend as a Service like Vue Storefront to boost page loads, work on the UX, and create superb customer experience.
With Google's ever-increasing pressure on website performance as a ranking factor, your eCommerce storefront software can increase performance (website and business) by decoupling from unnecessary lagging extensions.
Frontend as a Service: The future of eCommerce storefront software
Frontend as a Service (FEaaS) supplies eCommerce businesses with a one-stop-shop solution for creating performant storefronts. It provides an ecosystem of cloud-native, microservices-based, and API-first composable frontend modules that can be combined into a fast-tracked solution focused on serviceability.
Vue Storefront is a Frontend as a Service for composable commerce that delivers custom storefronts at the fraction of cost and time, and with lightning-fast page loads to achieve better conversion rates and higher revenue.
Unlike custom frontend developments and low code solutions, with Vue Storefront you can get the best of both worlds: It helps to drastically cut down on development time and costs while providing limitless customization thanks to its out of the box integrations and customizable templates.
Download the whitepaper to learn how Vue Storefront can supercharge your frontend development process!
Ready to dive in? Schedule a demo
Get a live, personalised demo with one of our awesome product specialists.