Frontend Drives Customer Experience
Because the customer journey happens on the frontend, you need a fast, mobile-first presentation layer to drive conversion and revenue.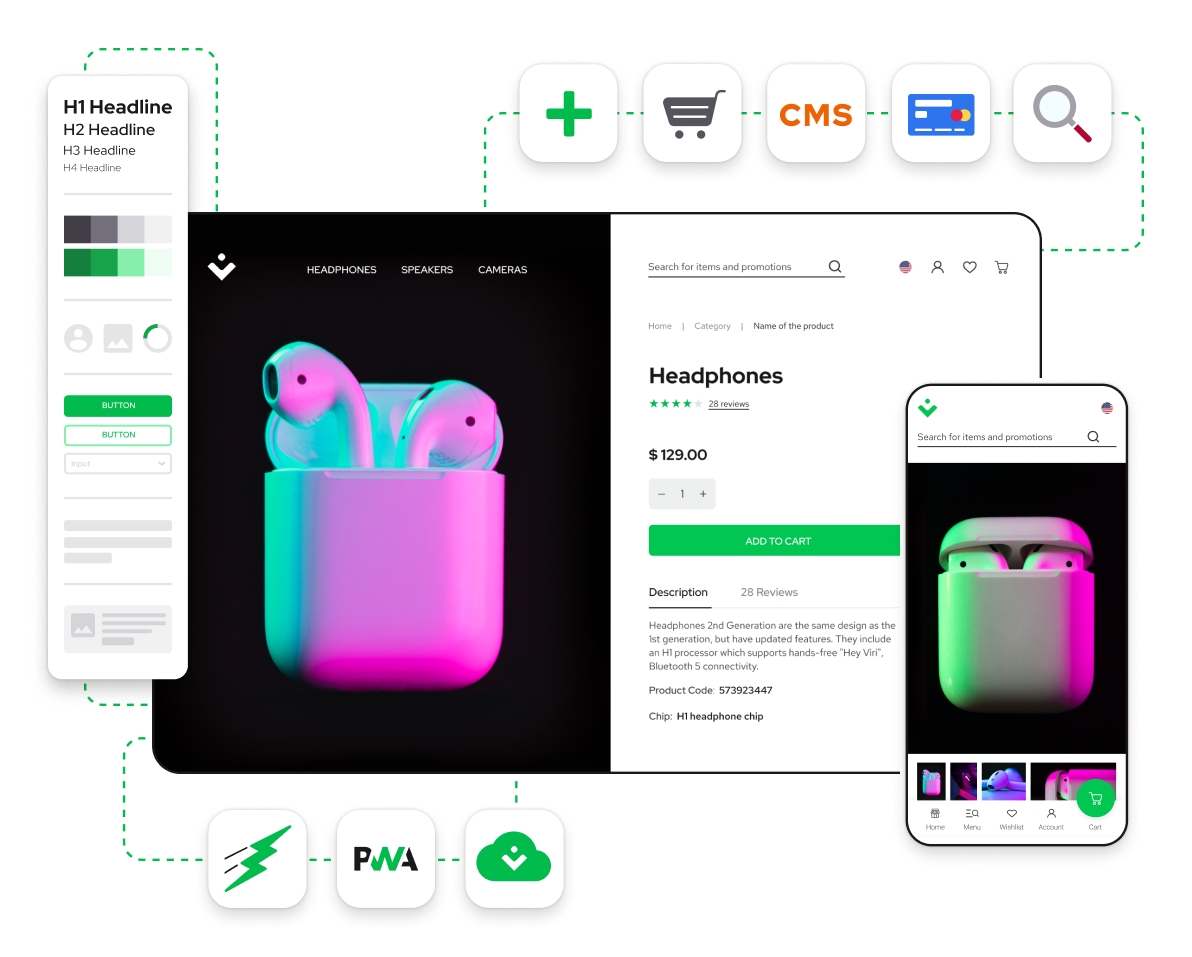 Get ready for the upcoming product release
We are working on a big release that will expand the availability of Vue Storefront to a broader audience. Fast frontend, short development time, and more! Register to receive updates and be the first to learn about the release.
Fix your frontend to fix your performance and conversion
Experiment, design, test and roll out features faster than ever before
Conversion happens on the frontend

Frontend technology underlying an eCommerce website impacts the performance of the entire buyer journey

Break free from legacy tech slowing down your performance

All-in-one monolithic software blocks you from innovating at the speed of your customers and affects your conversion rates

Supercharge customer experience with a new storefront

To deliver world class customer experience you need a fast and mobile-optimized frontend, decoupled from a monolithic system
Create and control the Customer Experience with Vue Storefront
From UI to API Orchestration and Hosting. At Vue Storefront it's all included.
Supersonic speed and mobile-first architecture

Frontend technology that boosts the customer experience, SEO and your conversion rates

30+ out-of-the box integrations

Pre-built integrations with best-of-breed eCommerce solutions speed up your time-to-market by 5 times

Ready-to-customize design system and UI

Fast and accessible design system with ready UI components. Customize it and scale it in any direction you choose

Hosting Platform

Optimal environment for fueling your frontend performance and cutting much of your DevOps costs
Start with the storefront, then choose and move things in and out
With an agnostic ecosystem of integrations and API Orchestration Layer you can easily pull together your whole composable stack in one place. Starting with your frontend, you start where the customer experience happens.
Vue Storefront gave us a speed start and a lot of flexibility. It fastens getting things done with native integrations and numerous out-of-the-box features but doesn't block the business both from shaping the UX layer and scaling. It enables molding the tech to business requirements, not the other way around.
Learn more about headless commerce
Explore essential resources to boost your online business growth. Discover how to build your eCommerce website with a Microservices-based, API-first, Cloud-Native and Headless approach.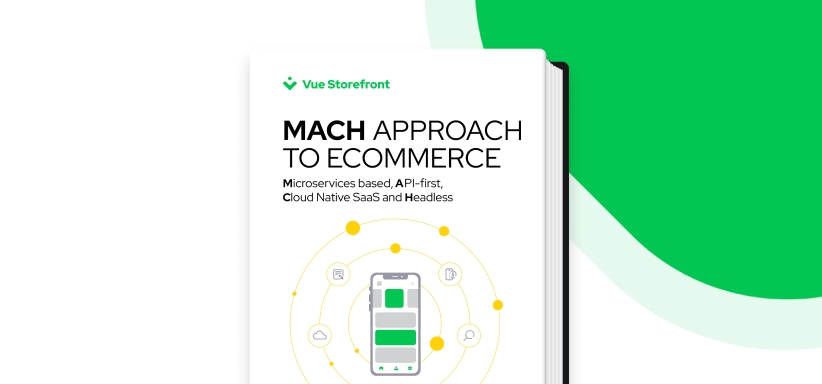 Ebook
MACH Approach to eCommerce
MACH-based solutions can be adopted relatively quickly, bringing measurable benefits. Download the eBook to learn how to implement this new paradigm for building a future-proof eCommerce.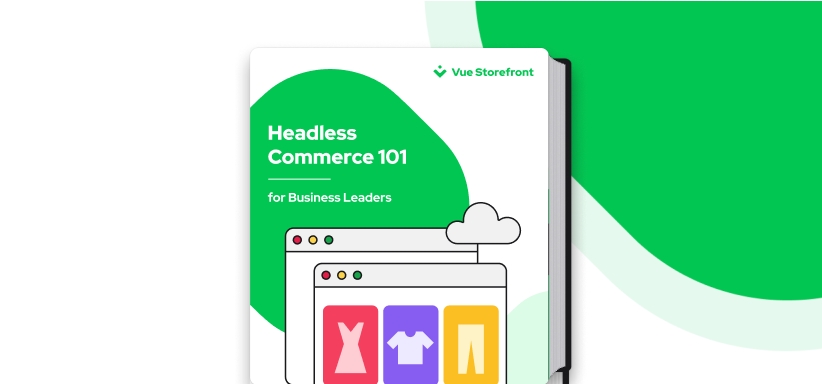 Ebook
Headless Commerce 101 for Business Leaders
Get a straightforward introduction to headless commerce. Learn how the headless transformation ensures lightning-fast web performance and excellent customer experience.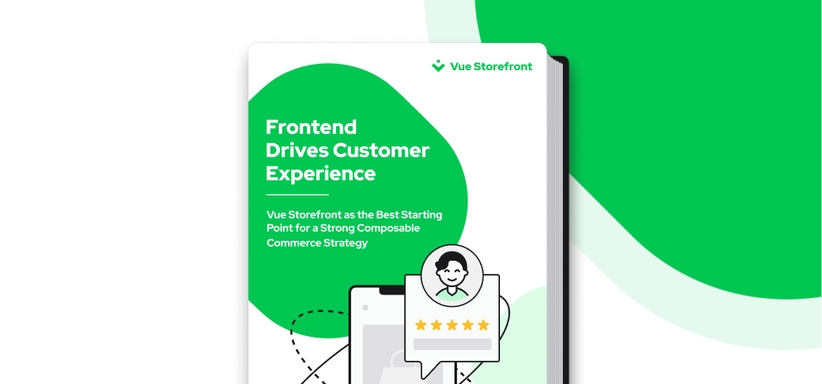 Ebook
Frontend Drives Customer Experience
Download the eBook to learn about how frontend drives customer experience and find the best starting point your transformation towards composable commerce.